« Ebonics Delta Commercial
|
Main
|
More On Kennedy/KGB Letter »
October 20, 2006
KGB LETTER REVEALS TED KENNEDY'S OFFER TO SOVIETS TO UNDERMINE ELECTED PRESIDENT OF UNITED STATES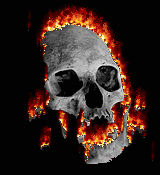 The enemy of my country is my friend:
Kengor focuses on a KGB letter written at the height of the Cold War that shows that Sen. Edward Kennedy (D-Mass.) offered to assist Soviet leaders in formulating a public relations strategy to counter President Reagan's foreign policy and to complicate his re-election efforts. "
Jawa, only somewhat hyperbolically, wants to know the statute of limitations on treason.
JunkYardBlog cautions going out to far on a limb regarding a report from the "exuberant" CNS news service.
Still: We need some answers.
Fortunately, we have a mainstream media that's anxious to get to the truth of important public controversies, no matter which political party that truth might harm.
So, like, we've got that covered.

posted by Ace at
06:42 PM
|
Access Comments