« Musharraf Says He Knows Bin Ladin's General Whereabouts; Bush Says He'll Send Troops Across The Border If He's Sighted
|
Main
|
Khalid Sheikh Mohammed to Receive Hearing -- Michael »
September 20, 2006
Exploiting 9/11: Official Arizona State "9/11 Memorial" Memorializes Errant US Airstrike On Afghan Civilians, States Wars Can't Be Won With "More Battles," Suggests Loose Change Conspiracy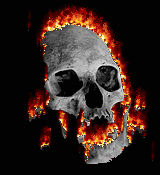 Someone sent this to me earlier. I didn't believe it.


It gets worse.
Hot Air has more. So does Flopping Aces.
Jesus Christ. I don't fucking believe it.
Start the bulldozers.
Senator McCain? Have any "Straight Talk" for us on this one?
Or is going to be your usual vague MSM-friendly blather?
Think before you answer. You still have a 1% chance of becoming President. Wouldn't be wise to toss that 1% away unthinkingly.
Governor Napolitano (D):
According to governor spokeswoman Shilo Mitchell , Napolitano described the memorial as being " unique, bold, educational and unforgettable," she said. " The memorial uses the sun to articulate words and thoughts."
RASMUSSEN: GOVERNOR NAPOLITANO "CRUISING" TO RE-ELECTION: Maybe it's time to change that, huh?
Len Musil will oppose her. Maybe throw a little Loose Change his way.
Correction: Going from an old page of Rasmussen, I thought Don Goldwater had been nominated. I have corrected.

Contacted... Len Munsil's office for comment. Hopefully I'll hear back tomorrow.
The Loose Change Connection: As Espresso Pundit notes, one message lists the dates of attacks that led to US wars. Just before 9/11/01 is listed 8/4/1964.
The Gulf of Tonkin Incident. (The first one, anyway; there were two. The second one was on Aug. 8th, I think.)
In case anyone doesn't know, it is a long held, deeply believed conspiracy theory that the Gulf of Tonkin Incident, which led LBJ to Americanize the Vietnam war, never happened.
In fact, it did. The second incident may have simply been false radar contacts in choppy water and a night described as "black as hell," but the first one happened. That aside, the left maintains it never happened and was a false pretext for war.
See what they're going for with that one? The left's previous Holy Grail of Pretext For American Imperialist War's date right next to 9/11.
You combine that with the bit about the FBI and CIA failing to prevent 9/11, and the direct statement that "A War on Terror Cannot Be Won With More Battles," and what do you have?
Loose Fucking Change is what you have there, Chief.
Governor Napolitano -- You are in for a world of hurt you never saw coming.
Every day in politics is a day of potential disaster.
Tomorrow is that day.
Good bye.
Allah says... he'll tip Andrew Breitbart.
Eh. Breitbart says he already saw it; I guess he has no interest.
Not sure why. Wasn't an attempt to do the same thing in New York City a big deal? Didn't New Yorkers, of all people, oppose politicizing a tragedy with leftist messaging?
How about Arizonans? Are they to the left of New York City denizens?
More... I think StikNStein might have been the one who tipped me earlier.
Go to his site to see the message that "You don't win wars by fighting more battles."
In fairness, that line seems to be some attempt to present opposing points of view, because above it is the line "Must Bomb Back."
I don't know. Seems the "Must Bomb Back" is a rather troglodytic and idiotic formulation of our reasoning.
I'm kind of pushing this story out there to various people. Allah says it's a nothing story that won't get any traction. So now I'm determined to prove him wrong.

posted by Ace at
07:02 PM
|
Access Comments