« CNN - Worse than Al-Jazeera
|
Main
|
CBS Helpfully Changes William Jefferson's Party To Republican »
May 27, 2006
Big Jessie MacBeth Round-Up
MacBeth released his "discharge paper" on his MySpace page. You will not be shocked to hear it is forged. It seems to be a real dischage paper, but he's (crudely) used a paint-program to block out the real information and replace it with false information, using a different font.
Rather transparent, eh?
Once again, he displays his complete cluelessness by failing to even concoct a passable forgery. He fails to include key entries which should be present were he actually a Ranger.
His forgery says he's "Ranger qualifiyd" (sic). This kid is so stupid he gives you morons a bad name. He's doing a forgery, and he can't even be bothered to look up the correct spelling of "qualified."

Q & O got a hold of his real dischage sheet. He was a boot-camp washout, and spent exactly one month and thirteen days in basic training before being kicked out for failure to adapt.
Allah has a big round-up. This idiot was so clueless that he didn't even adequately paint over the blocks of information that gave the game away-- you can read through his attempt to white-out his true dischare information.
Euphoric Reality peeks through the white out to read:
From end of second line onwards: "PERIOD OF DELAYED ENTRY PROGRAM [SEVERAL WORDS OBSCURED] LESS LEAVE (CREDITABLE FOR ALL PURPOSES EXCEPT PAY AND ALLOWANCE – 49.00 DAYS [SEVERAL WORDS OBSCURED] MEMBER HAS NOT COMPLETED FIRST FULL TERM OF SERVICE // NOTHING FOLLOWS"
As if this couldn't get more absurd, in some poetry forum, he claimed to have been a Navy SEAL, too.
Wow. He was really racking up the elite-forces training, wasn't he?
Allah's post links an awful lot of stuff, including the law on forgery. I'm not sure if MacBeth is guilty of a crime; the law specifies the alteration must be done with an intent to "defraud," which I would imagine has a definition like "likely to cause someone to change his position adversely due to the false information." As in getting someone to pay you money based on the forgery. I'm not sure that MacBeth's attempt to change political opinions would count.
He also links what may or may not be a bogus comment from MacBeth's sister (or half-sister, depending on which post of hers you read), stating that he's a lunatic (as in, officially committed) and a nasty little thief who steals from family members.
Finally, if it's not all sad enough, there is his incoherent defense of himself at MySpace and Indymedia. The kid is, it seems, borderline mentally challenged. I don't think his IQ could be far north of 80, tops. It's a a little disturbing that this drooling imbecile was even able to get into boot camp at all.
It hardly needs to be said that the lefty blogs and websites that pimped this little lunatic thief's "war stories" are now in distancing mode. I give them all the Fox Mulder The Truth Is Out There Award For Credulity Above And Beyond The Call Of Duty.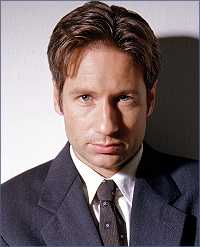 "I Want To Believe!"

posted by Ace at
02:51 PM
|
Access Comments