« The Manhunt For The Butchers
|
Main
|
DefenseTech Goes To Iraq »
July 08, 2005
Afternoon Cowbell
Modest job growth in June, but May's numbers were revised upwards a bit. And of course the unemployment rate fell to 5%-- the lowest in years.
Highlights:

· 146,000 new payroll jobs were created in June. Payroll job gains in May were revised up to 104,000.
· Twenty-five consecutive months of job gains have added over 3.7 million new jobs to payrolls.
· Payroll employment has increased by 2.1 million over the year and over 1 million new payroll jobs have been created so far this year.
· The unemployment rate (calculated from the household survey of employment) edged down to 5.0% in June, from 5.1% in May. Last June, the unemployment rate was 5.6%.
· The unemployment rate is the lowest since September 11, 2001 and remains below the averages of each of the past 3 decades.
Thanks to my other top-secret government source, Mr. X.
He leaks me all sorts of sensitive reports that only about 300,000 people in government and the media get.
Oh, and if you call up for it, they'll send it to you, no questions asked.
So, you know, I'm really very important.
As promised some time ago, not cowbell, nor Kim Richards, but...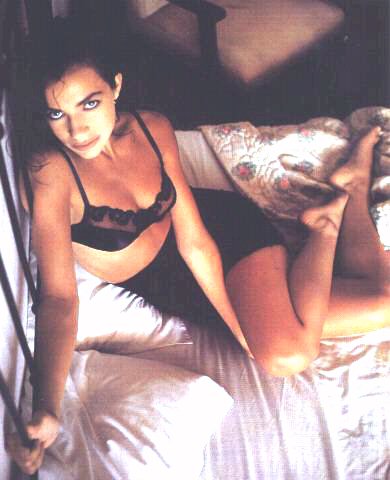 Mallory!
Goddess of Bubbleheaded Mall-Obsessed Consumerism. Patron Saint of Expanding Retail Sales Figures.

posted by Ace at
02:18 PM
|
Access Comments