« Wheelchair Evel Knieval Cafe
|
Main
|
Daily Tech News 18 August 2023 »
August 17, 2023
Hello Barbie, Let's Go ONT.
Hi everyone! Welcome to Thursday night. Do you think we'll have fun on tonight's ONT?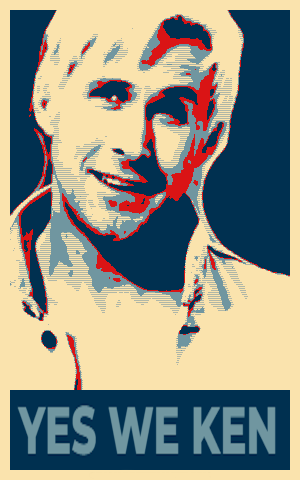 I haven't seen that stupid movie, and have no real desire to, but Ken memes have been popping up all over lately.
Tonight's Feelgood Story: FAFO Edition

Living In America

The Best Small Towns Across America

I dunno about this list. The choice for Texas, Marfa, is way the heck west. It's got artsy stuff for the weekenders out from Austin, but they've been having trouble with the water table and I think it's kinda close to the routes the coyotes use for human smuggling. Ocean City for Maryland is way off base. 300,000 people stuffed into a 4.5 sq mi spit of land is not exactly "small town living", yet that's what you get all summer long. What do you think about the choices from your state?

Tonight's Debate Question
Oregon's Brutally Hard Lesson about Decriminalizing Drugs

Legalizing drugs. Where should the line be? I generally define my political leanings as "conservatarian". Conservative, but with libertarian leanings. The more libertarian the solution to a problem is, the more likely it is to be the correct one. Doesn't mean it's the right one, but I think that generally speaking solutions with less government involvement are better than the opposite. So, legalize drugs then, right? Problem solved.
Not so fast.
The libertarian argument that resonates the most with me is "Hey, drugs were basically legal for the first 150 years of America, and caused far fewer problems that the war of drugs does for us now" (CatGirl Kulak makes this argument here) . And I'll concede the argument, but there are a few big problems with the it:
#1. The moral character of the country in the 19th century was vastly different than the moral character of the country today. A work hard, seize opportunity, delayed gratification, personal responsibility society based upon Judaeo-Christian principles is very different from a me first, instant gratification, I deserve anything I want because I want it society whose "moral" foundations are hedonistic. The two will react to the availability of drugs in vastly different ways.
#2. Social services. In the past they were provided by private, voluntary organizations. There was no 911, no Narcan, no ambulance ride to a million dollars worth of medial machinery to keep you alive, all of it funded by the government from the pockets of the productive citizens to the benefit of the non-productive ones. Sure you could buy laudanum from the pharmacist, but if you OD in an alley or checked out of life and wasted away, well, you did, that's all. Legalizing drugs with that level of safety net in place is an invitation for people to abuse it.
#3. Drug strength. As I said, you could but laudanum easily. But nobody was selling fentanyl. Smoking pot with a natural THC level of 5-8% is a far cry from the 40-50% that we have today. LSD wasn't invented until the 1940. Meth goes back to the very end of the 19th century, but it wasn't widely used recreationally until much later. We're not talking about the same drugs.
So what are your thoughts on this? Where's the line?
Related: The fall of a great American city: The societal and political decay that has upended Pittsburgh
From The Bee
The Biggest Pros And Cons Of Living In Each State
Maine Pro: Lobsters and the world's largest globe.
Con: Stephen King could appear at any moment to lecture you about Trump.

Utah
Pro: Lots of big families and friendly people.

Con: Hard to remember if your neighbor's 7th kid is named Rayleighlynn or Reighlynnleigh.

West Virginia
Pro: The mountains are gorgeous.

Con: You have to spend your entire life inside the mountains getting coal.


Musical Interlude

Please understand that I am in no way being critical of these people and their song ministry. They are lifting up their voices to the Lord, and more power to them if their brand of Christian pop reaches people. Personally, however, I just don't enjoy Christian pop. Church music should sound like Bach, not ZZ Top.
Related: Read. The. Room. I have no idea who this woman is, but addressing the prayer meeting by saying "I was so eager to get here that I didn't even stop to bang my boyfriend this morning" is being tone deaf on an impressive scale.
Pedo Pete
Women as diverse as former Education Secretary Betsy DeVos, and Biden's own daughter-in-law Kathleen Buhle, have both alleged in their memoirs that Biden made them feel uncomfortable through his intrusive touching and embraces.

On several occasions, Biden developed a strange tic of becoming too physical with young girls. He habitually attempted to hug them while blowing in their hair.

His daughter Ashley wrote in her diary that she feared her past adolescent showers with her father had been inappropriate. Even as president, Biden has weirdly called out young girls in his audiences to note their attractiveness.

On one occasion, the president interrupted his speech to address a female acquaintance—enlightening the crowd that, "We go back a long way. She was 12 and I was 30, but anyway…"

As a result, Biden has likely been warned repeatedly to forgo intimate references to young women.

He has no doubt also been advised by his handlers to stop all close, supposedly innocent contact with young girls and children—if for no other reason than to prevent his political opponents from charging that Joe is "creepy," "perverse," or "sick."

And yet like some addict, Biden cannot stop—regardless of the eerie image he projects around the world.


Tonight's ONT has been brought to you by professional behavior:

posted by WeirdDave at
10:00 PM
|
Access Comments