« NYT Statistician and Election Analyst Nate Cohn: No, Fox News Should Have Never Called Arizona on Election Night. I Knew We Couldn't Call Arizona Until All Votes Were Counted. Why Didn't Fox?
|
Main
|
Volleyball Dog Cafe »
March 13, 2023
Quick Hits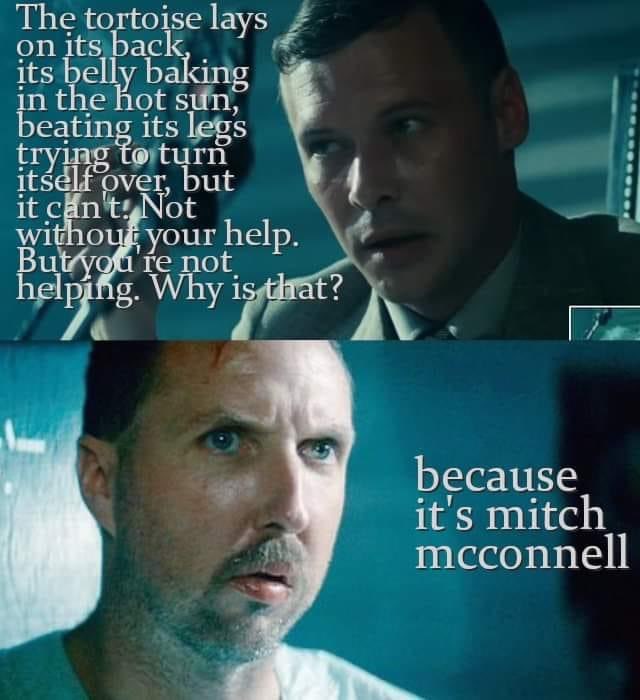 Here's a story that didn't get much play from the Truth-Telling Regime media: Glaxo-Smith Klein hid the cancer risk of its best-selling anti-heartburn drug Zantac for forty years.
This story is actually from mid-February. Did any of you hear about this?
GSK (GSK) American Depository Shares lost ~2% pre-market Wednesday after a new report from Bloomberg Businessweek claimed that the British drugmaker chose to keep quiet on the cancer risks of the recalled heartburn medication Zantac.

Zantac, also known as ranitidine, was pulled from the U.S. market in 2020 amid concerns over the unacceptable levels of potential human carcinogen, N-nitrosodimethylamine (NDMA).

Since then, the makers of Zantac generics, including Sanofi (SNY) (OTCPK:SNYNF), GSK (GSK), Pfizer (PFE), and Boehringer Ingelheim GmbH, have faced thousands of lawsuits for failure to adequately warn health risks of the antacid.

Citing court filings, studies, FDA transcripts, and new drug applications obtained through the Freedom of Information Act requests, Bloomberg said that the FDA considered the cancer risks when greenlighting the medication, but GSK (GSK) withheld key study data.

Even worse, the company, then known as GlaxoSmithKline (GSK), supported flawed studies to minimize the concerns and opted against using methods such as routine transport and storage that would have lessened the impact.

In one instance, ahead of pursuing approval for an injectable version of ranitidine, John Padfield, the head of pharmaceutical development of GSK (GSK), warned in 1982 that this version of the drug had to be kept chilled from importation to the warehouse storage.

Not doing so would be "a very dangerous thing," Padfield argued in March and the company executives wrote several months later that "refrigeration of the injection would not be acceptable to Glaxo marketing."

I used to take Zantac. My go-to antacid now is Apple Cider Vinegar pills. Yes, the key to acid in the stomach is more acid. I think most heartburn is due to inadequate acid production, which lets food sit in the stomach for too long. It takes about a half hour to work.
Via David Strom, the UK Telegraph reports than a Wales government-promoted education resource tells teachers and school administrators that children as young as seven might be a "mixed berry gender fluid muffin," and not to assume any child's gender just based on how they look, dress, or speak, or base assumptions on their gender about what their gender actually F*CKING IS.
Children as young as seven might be a "mixed berry gender fluid muffin", teachers have been told in a sex education resource promoted by the Welsh Government.

The 170-page "Agenda" pamphlet, which has been promoted to all schools in Labour-run Wales, claims that biological sex "is not just 'male' and 'female'" and lectures teachers on how some "want to change our gender pronouns (eg. from he to she) or want to be 'agender'", where they have no gender.

It has been described as the latest "highly inappropriate" example of sex and relationships education in Britain's schools to emerge, with critics claiming the Welsh First Minister Mark Drakeford is "determined to push gender ideology".

An investigation by The Telegraph found last week that pupils in some secondary schools have been told there are 100 genders and children are being taught gender fluidity as fact in some major academy trusts and independent schools, which led to Rishi Sunak ordering an urgent review this week.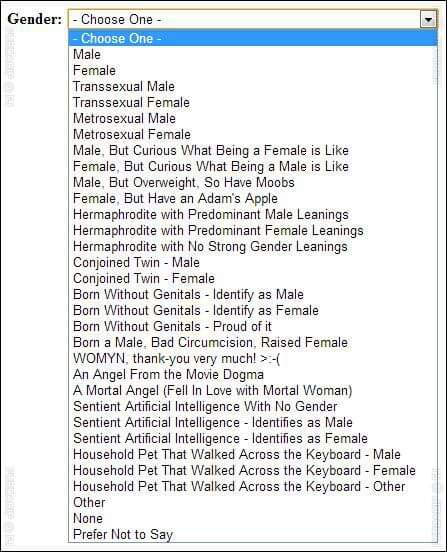 That one's a parody; they offer up some very silly genders ("Pet which walked across the keyboard"), which will all be added to the garish Pride Flag in a couple of weeks at most.
Yay! SNL has a bunch of new cast members I won't be watching, including, get this, a nonbinary!!!! America's hottest new fake gender!!!
The latest turnover marks a new era--one in which rookies will likely have more meaningful airtime than their predecessors. Personas are already emerging. Michael Longfellow, a stand-up from Phoenix, has earned comparisons to Bill Hader, while Miami native Marcello Hernández, the show's first Gen Z'er, is establishing himself as the flirty new class clown. Molly Kearney, a boisterous and exuberant presence, happens to be SNL's first nonbinary cast member.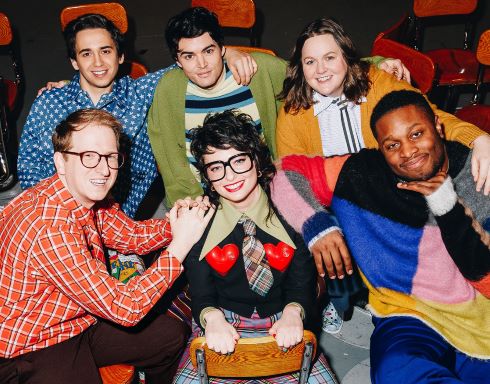 clockwise from top left: Marcello Hern&aaculte;ndez, Michael Longfellow,
nonbinary garrett, Devon Walker, Sarah Sherman, James Austin Johnson.
Via Zerohedge, Reoresentative Comer says his committee has documents proving that the Bidens took Communist Chinese money.
He says:
"In the last two weeks we've met with either these individuals personally or with their attorneys. And that would be four individuals who had ties in with the Biden family in their various schemes around the world. So now we have in hand documents We have in hand documents in hand that show just how the Biden family was getting money from the Chinese Communist Party."
Jazz Shaw wonders: Why is Forbes magazine, allegedly a business magazine, and now owned by majority Chinese shareholders, constantly pimping American firms that turn out to be frauds or disasters?
Forbes' batting average every since a Chinese firm bought a majority interest in the enterprise has been particularly awful, hyping firms which turn out to be frauds.
In fairness, the entire American media is corrupt and an influence operation against the citizenry undewritten by hostile foreign powers. And everyone in the corrupt Foreign Influence Operation media hyped up Elizabeth Holmes and Sam Bankman-Fried.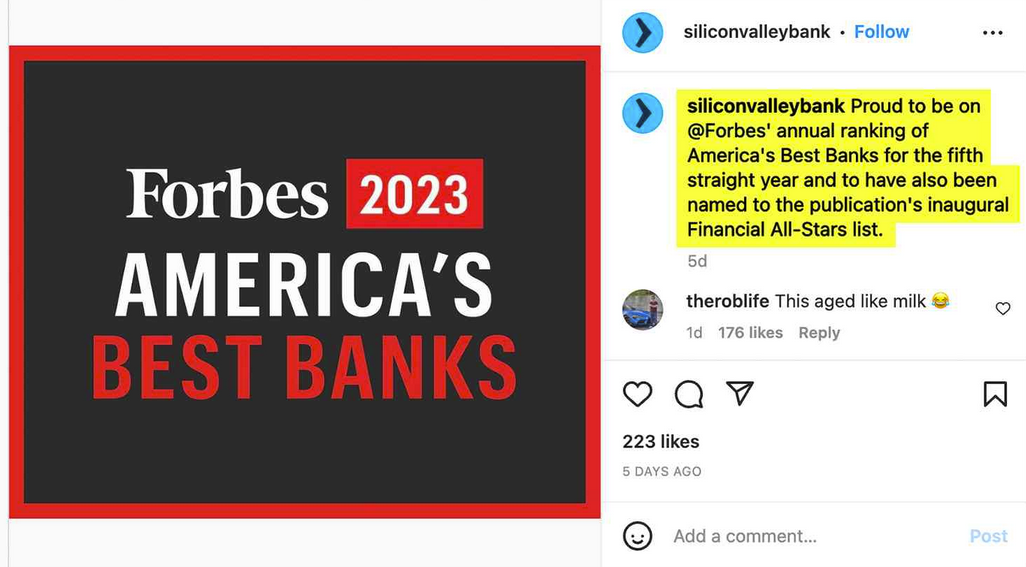 As mentioned earlier, the Financial Times noted that the SVB is a key financier for... Chinese tech startups.
The failure of Silicon Valley Bank has left many Chinese funds and tech start-ups in the lurch, as the collapsed institution served as a key funding bridge for groups operating between China and the US.

SVB's abrupt takeover by US regulators on Friday has also cast doubt over the fate of its joint venture in China with Shanghai Pudong Development Bank, which maintains a separate balance sheet and has total assets of Rmb21bn ($3bn).

The Silicon Valley lender played a big role in China's dollar-based ecosystem for funding fledgling companies, industry insiders said, with funds and start-ups often holding money at the bank before bringing it onshore to mainland China.
Forbes' batting average every since a Chinese firm bought a majority interest in the enterprise has been particularly awful, hyping firms which turn out to be frauds.
Energy Secretary and open-mic-night insult comedienne at a lesbian bar Jennifer Granholm, who allegedly is loyal to the US, says boy howdy, you know who's doing a humdinger of a job on mitigating climate change? The Chinese Communist Party whose partner corporations I'll be seeking employment with in 22 months.
Department of Energy Secretary Jennifer Granholm argued on Friday that the United States can "learn from what China is doing" regarding climate change.

Granholm's statement on China was made during an appearance she made at the annual SXSW conference in Austin, Texas. During an interview with SXSW Studio host Wajahat Ali, Granholm was asked what could be done to hold both China and the U.S. accountable for their contributions to climate change, to which she said the U.S. is working to get other countries to agree to "very aggressive targets" to prevent climate change, according to Fox News.

"But, I think China has done -- has been very sensitive and has actually invested a lot in their solutions to achieve their goals," Granholm said. "So we're -- we're hopeful that, you know, we can all learn from what China is doing."

Nonbinary DEI director fired after DeSantis put six new members on New College's board of directors:
6 Insider Paper @TheInsiderPaper · 1h

NEW Man sues Buffalo Wild Wings, claims 'boneless' is just chicken nuggets - New York Post

Posted by: andycanuck
I mean... yes? What did you think they were?


posted by Ace at
06:25 PM
|
Access Comments