« Wednesday Morning Rant [Joe Mannix]
|
Main
|
Looters Raid Businesses in Blizzard-Buried Buffalo; One Storeowner Has to Shoot at The Bandits to Repel Them »
December 28, 2022
Ron DeSantis Now Investigating Sexually-Explicit "All Ages" "Christmas Drag Show" Staged in Florida
Shouldn't have come to Florida. Florida takes a dim view of groomers, Groomers.
"Drag Queen Christmas," a traveling show that has been performed in multiple states, includes an act called "Screwdolph the Red-Nippled Reindeer" in which explicit simulated sex occurs. In another part of the show, a man walks around with exposed fake breasts framed in a box. Reporter Tyler Hansen attended one of the performances, publishing videos to back up the descriptions.
Content warning, obviously, but pics and videos here.
An anti-grooming activist attended a show and pointed out there were children in the audience as the groomers simulated sex on stage.
Ron DeSantis' press secretary Brian Griffin released this statement, "thank[ing] those who flagged the event for us:"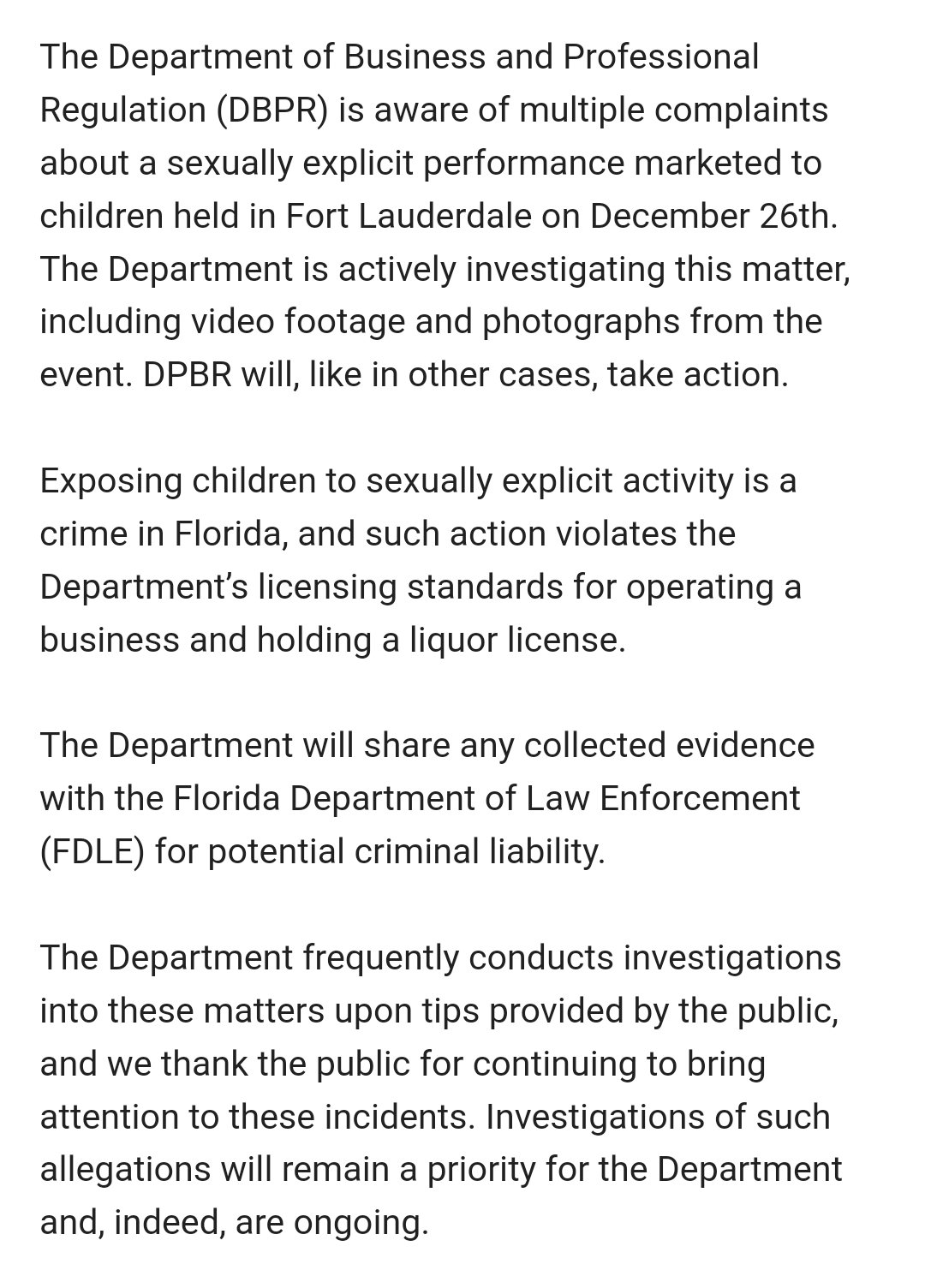 posted by Ace at
12:00 PM
|
Access Comments