« Mid-Morning Art Thread
|
Main
|
Anthony Fauci to Step Down from Government Position as Head of NIAID, Avoiding Congressional Grilling
Update: The Anthony Fauci Tribute Thread »
August 22, 2022
The Morning Rant – Using Billboards to Expose the Woke Agenda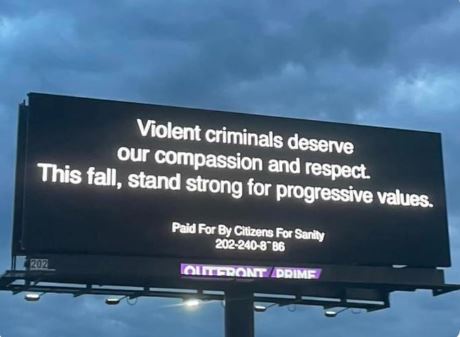 Billboards are an incredibly effective way to reach a huge number of people in a target area. Unfortunately, the only way that most political consultants have traditionally used them is to build name recognition. Some savvy conservatives, including a consultant who helped Republican Glenn Youngkin win the Virginia governor's race, have a better idea – they're going to use billboards to highlight "the woke ideology of sheltered white liberals" in targeted Congressional races this Fall.
Conservative nonprofit plans to spend millions bashing 'woke' left in midterms [Politico – 8/16/2022]
Politico refers to Citizens For Sanity as a "dark money" group, so you know the media elite is scared of the impact of having the left's woke agenda exposed to normal Americans.
Citizens for Sanity has over the last several weeks begun running billboard advertisements with messages like "Protect Pregnant Men from Climate Discrimination" and "Open the jails. Open the borders. Close the schools. Vote progressive this November."

Another billboard says: "Violent criminals deserve our compassion and respect. This fall, stand strong for progressive values."
What is so effective about this type of messaging is that Democrats cannot deny the actual message. If they object, then they have to go on record denying their own agenda. Their far-left base won't let them do that. I suspect that instead, the left and their deep state allies will go after the billboard companies, threatening them with scrutiny from corrupted federal agencies unless the billboard companies censor the right-wing messaging.
Per Politico, a gentleman named Ian Prior is a strategic consultant to Citizens For Sanity. In the Virginia governor's race, he headed Fight For Schools, which exposed the loony Critical Race Theory and transgender insanity going on in Virginia schools.
I went to the Citizens For Sanity website (https://forsanity.org/) thinking I would contribute some money, but it doesn't even look like they're seeking contributions. I guess they're doing just fine with their "dark money" contributors.
Anyhow, here's some more of their work, which includes newspaper ads in addition to billboards.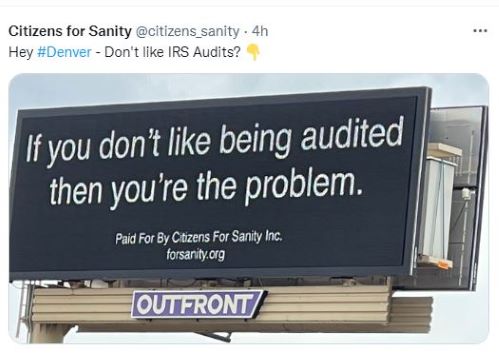 - - - - -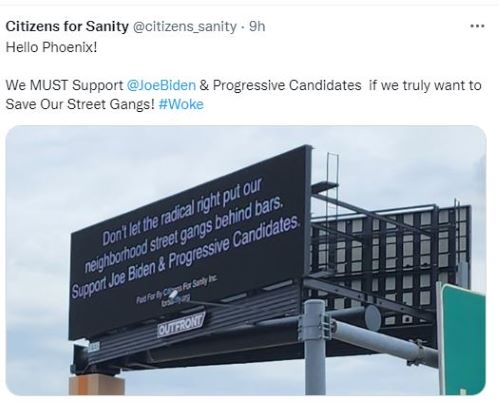 - - - - -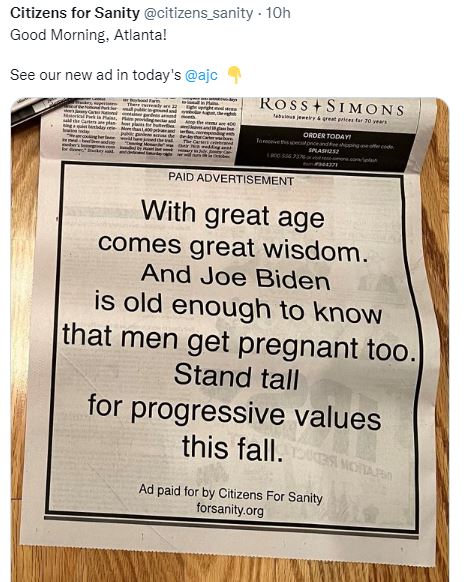 - - - - -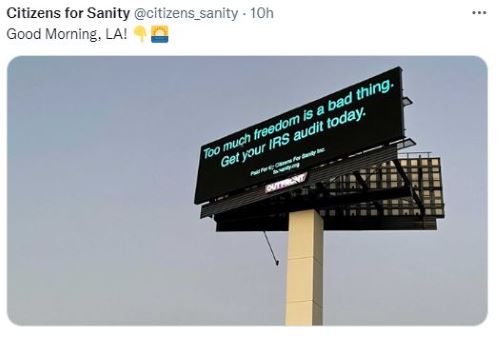 - - - - -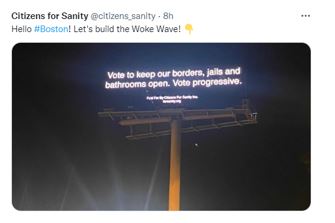 - - - - -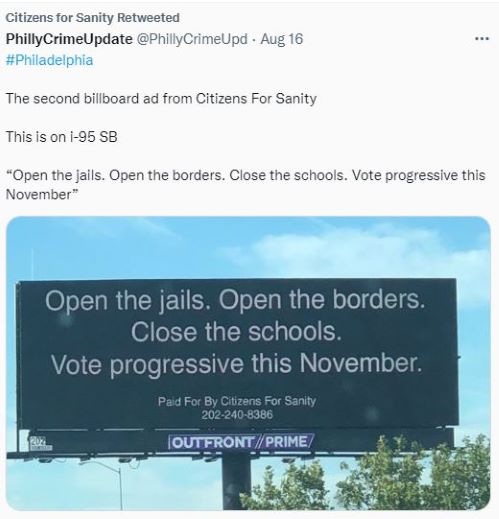 - - - - -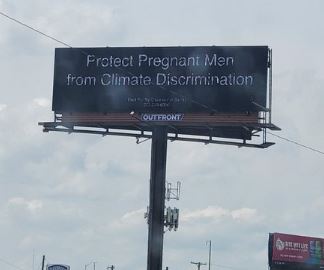 Citizens For Sanity isn't the only right-of-center group doing billboard advocacy. The Job Creators Network recently ran this billboard in New York's Times Square: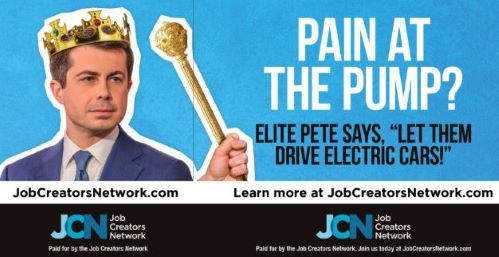 More of this please. Much more.
(buck.throckmorton at protonmail dot com)


posted by Buck Throckmorton at
11:00 AM
|
Access Comments