« Treasury Department Reverses Prior Practice And Refuses to Provide Suspicious Activity Reports to Congressmen -- Because They're About the Biden Crime Family
|
Main
|
Covid Reporter Alex Berenson Returns to Twitter After Settling Lawsuit Against It;
Free Beacon Reports That FaceBook's Source for "Fact" Checks About the Biden Administration Is... the Claims of the Flacks and Hacks of the Biden Administration »
July 08, 2022
With Democrat Party Having Turned On Him, Biden "Gets Tough" By Signing Illegal Executive Order On Abortion
Very Special Bonus Content: "Repeat the Line"
Parts of this seem intended to countermand the Supreme Court's decision.
For example, Biden makes a vague promise to "protect access" to "medication abortion," that is, Plan B.
Now, some states may prohibit that. Is Biden saying that he intends to use the federal government's power, in direct violation of a Supreme Court ruling, to force a state to permit Plan B?
What is this corrupt old r@pist saying?

He also says he intends to guarantee "emergency" abortions -- but I have a feeling that the leftwing Biden Administration will claim that any woman feeling the stress of a pregnancy has an "emergency" situation, and again, he seeks here to overrule state law.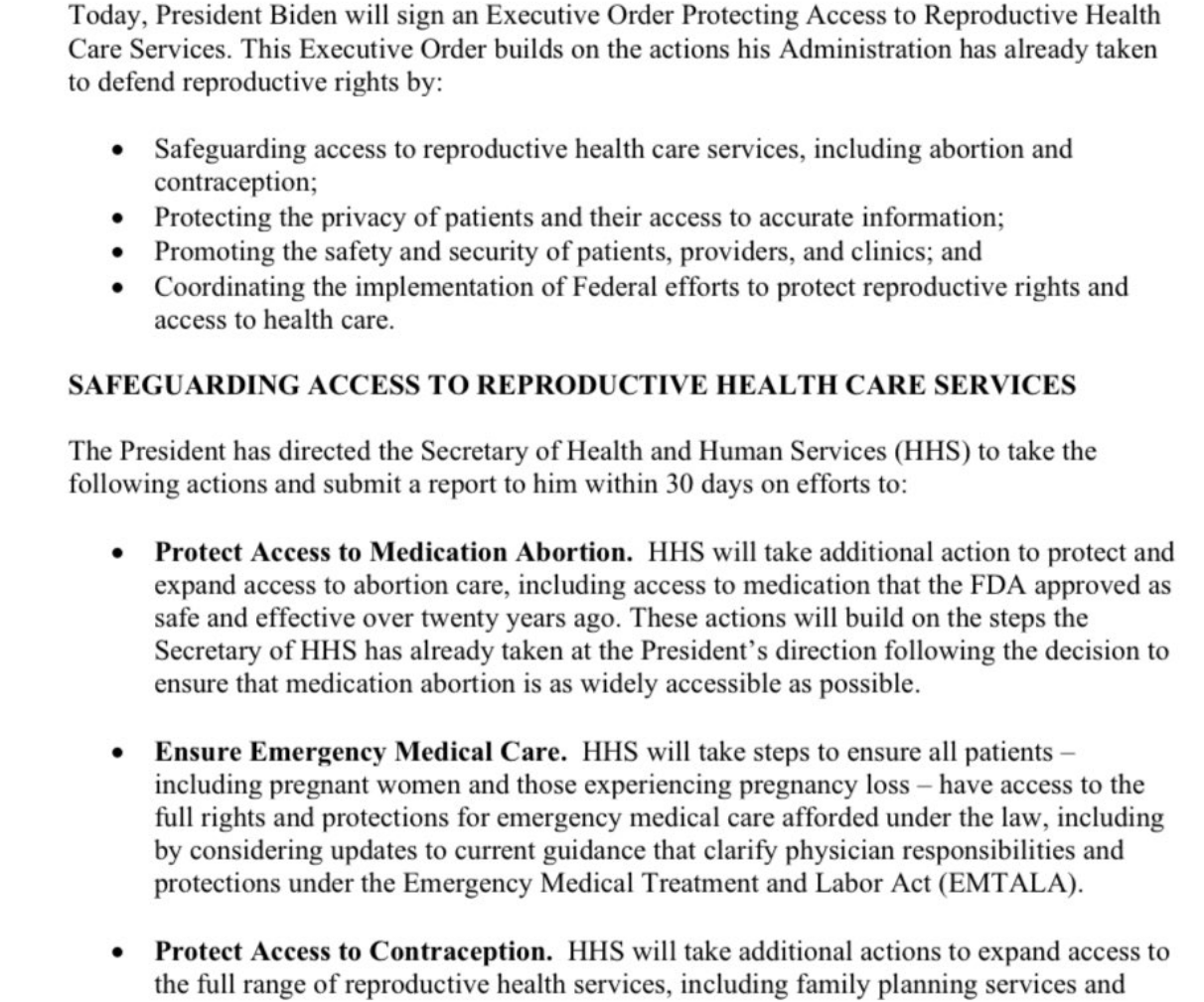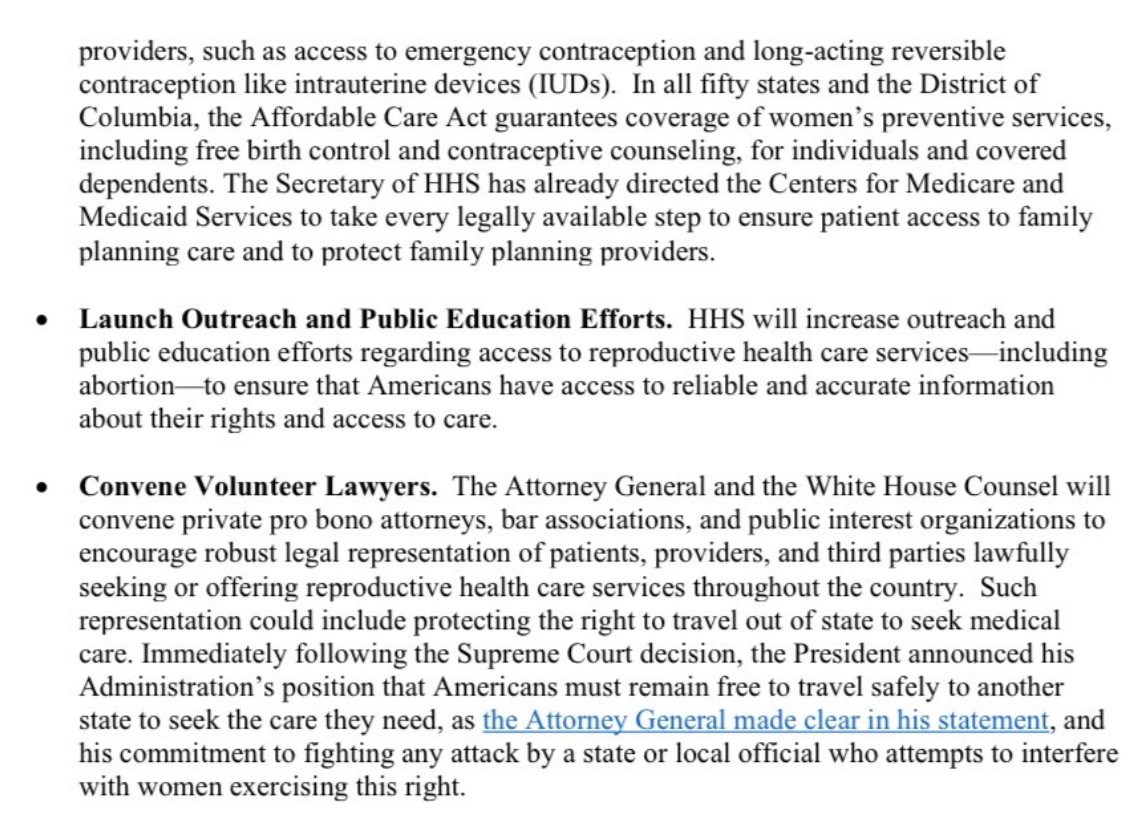 In this second part, he say that the federal department HHS will offer abortion counseling services, again in anticipation of some state possibly banning abortion counseling. Setting the federal government as a hostile power fighting the states.

Hey NeverTrump, would you say that the president you helped install is provoking a Constitutional crisis or nah?
But the tweets are still nice, right?
At least there was some levity: Biden had a "Ron Burgundy moment," repeating words on his teleprompter that anyone who was not in the downspiralling end stages of advanced dementia could tell were just stage directions which were not to be read.
It's even worse than the caption suggests.
YOU repeat the line.
Posted by: washrivergal
This cannot go on. I think the "Wise Men" of the Democrat Party -- whoever the hell those might be! -- are going to tell Non-Stutterin' Joe that it's time to go.
Which means it's time for this Scholar: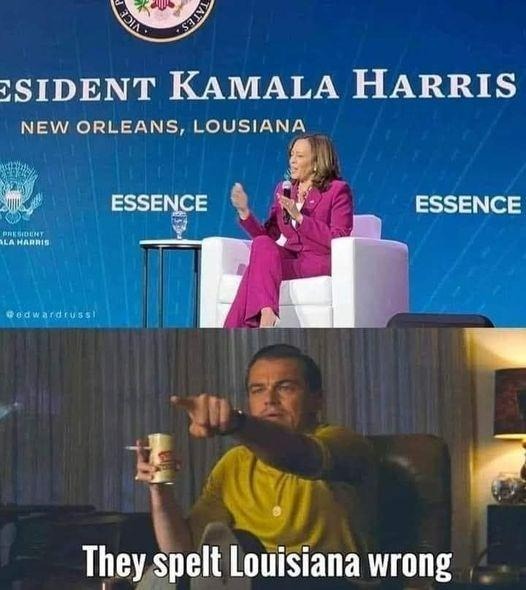 Update! "Terminate the presidency." Freudian slip this time. Joe knows it's time to go.
He's repeating the Internet-based "story" of a 10 year old girl who had to flee Ohio to get an abortion.
Megan Fox explains why this Twitter Tale is almost certainly 100% completely made up.
There's not even a source for it -- except for an abortionist who routinely sues states so that she can ply her gruesome trade.
In a remote hidden lair, the The Hag of Chappaqua stirs from her slumbers...
Posted by: Cicero (@cicero43)

Bonus: Obama's Ambassador to Russia, leftwing warmonger, MSNBC permanent guest-host, inveterate and unapologetic Russiagate Conspiracy Theorist and "Long TDS" sufferer Michael McFaul shows you why the "elite" are undeserving of the designation.