« Wednesday Morning Rant [Joe Mannix]
|
Main
|
Sad Hasbeen Mopes Crosby Stills and the Other One Slink Back to Spotify »
July 06, 2022
Incredible: The Shooter Was Dressed As a Woman Today But The Police and Media Kept Telling The Public to Be On the Lookout for a "Man" With "Long Black Hair"
Reposting. I took this post down on July 4 as I didn't feel as if I had enough confirmation to post it -- but I noted in another post, "I have a feeling I'll be posting it again tomorrow."
Well, the police have confirmed, this antifa-rose-tattooed soyboy was wearing women's clothing.
Yet the police and media only described him the shooter as a "white man" with "long black hair" in a "blue and white shirt."
Was that to protect the public? Or to protect the trans community?
We live in an Empire of Lies.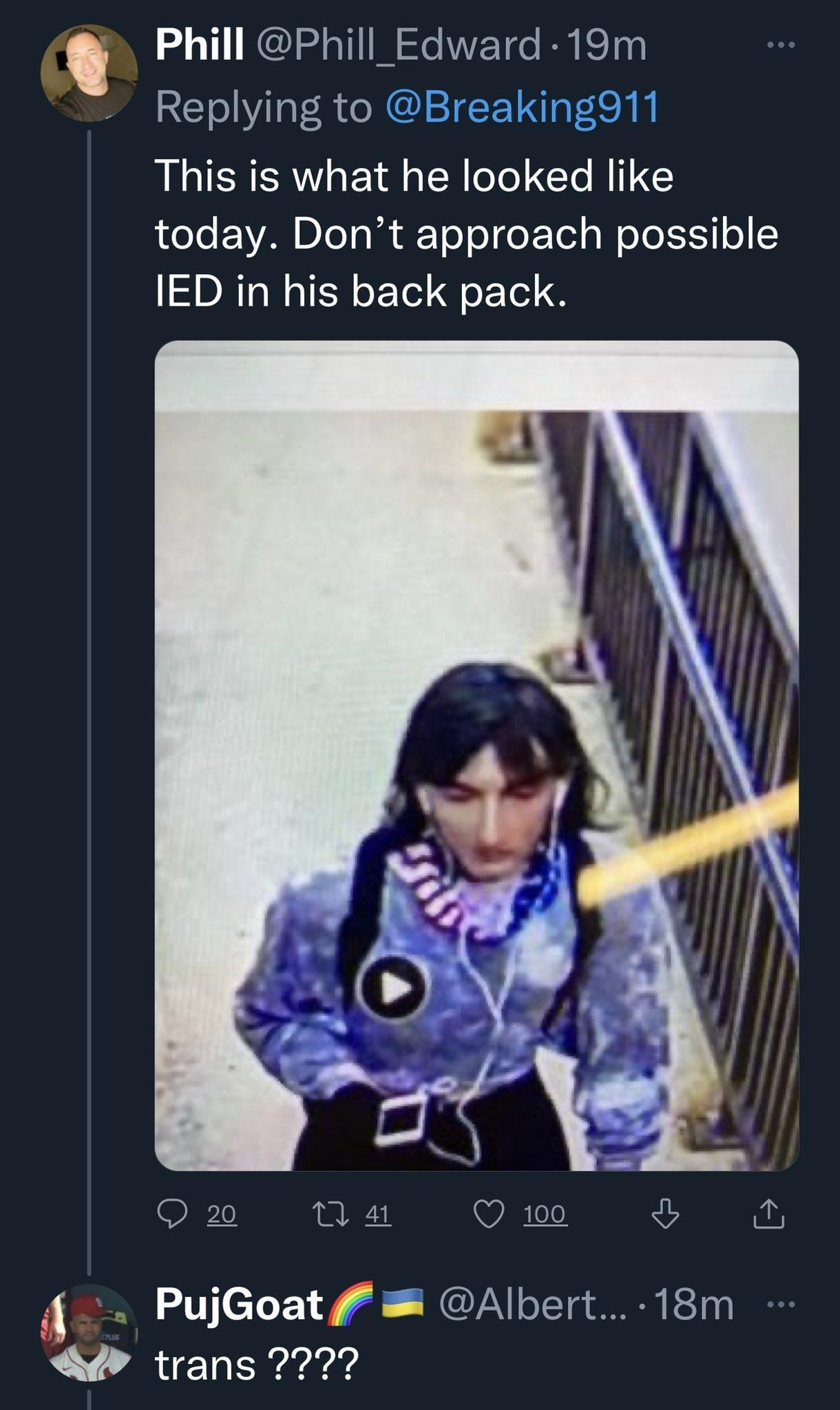 How many people will die because of our ever-growing number of "polite" lies mandated by the state?
Incidentally, this freak had many "red flags" to his credit but still got his gun. And Illinois does have a red flag law.
Jerry Dunleavy @JerryDunleavy

So after police responded to a suicide attempt & to threats (& removed weapons) he posted a video of the parade route with the emergency alert system blaring in 2021 & posted videos depicting himself gunning people down & of his Lee Harvey Oswald fandom.

posted by Ace at
12:09 PM
|
Access Comments