« Mid-Morning Art Thread
|
Main
|
ARMED MAN CAPTURED LURKING OUTSIDE HOME OF BRETT KAVANAUGH, STATES HIS INTENTION IS TO KILL THE JUSTICE »
June 08, 2022
Wednesday Morning Rant [Joe Mannix]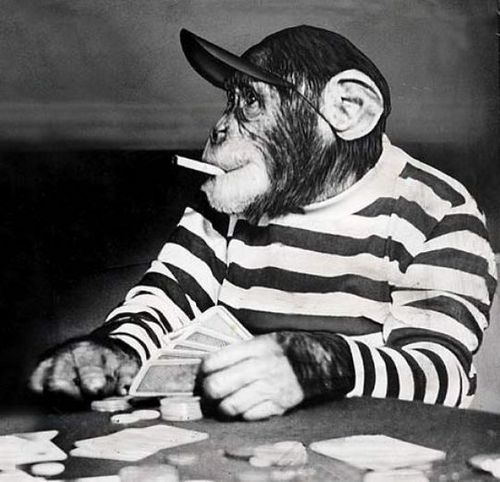 Failure at Scale
An oft-heard theme from preschool classrooms to corporate meeting rooms is that one should not be afraid of failure. Failure sucks and is a miserable experience - failure hurts - but it's also the mechanism through which one learns. Failure is a great teacher, and makes you less likely to fail next time because you've learned from the experience. This is true, but there are limits to the concept. Sometimes failure is catastrophic.
The higher you are, the riskier failure becomes. If you're running a small team in a corner of a large company to try to make something new and you fail, the results are unlikely to be disastrous. You might get fired and your staff might get fired, too, but the scale of the potential damage is fairly small. If you're a senior executive who bets the business on something and that something doesn't pan out, the entire enterprise can fail and everyone ends up fired with the owners holding worthless paper that used to be shares.
So it is with government and its failures and boy do we have a lot of government failures to consider. Fiscal policy has failed. Monetary policy has failed. Energy policy has failed. Medical policy has failed. War policy has failed. Border policy has failed. Drug policy has failed. Environmental policy has failed. Law enforcement has failed. Intelligence has failed (in every possible interpretation). Both domestic and foreign policy, writ large and in totality, has failed. It's failure across the board and at all levels.
Sure, some of it was probably not failure but rather was deliberate destruction, but that distinction is more important in the final reckoning than it is in the day-to-day reality. Malice or incompetence (or malicious incompetence, which I think is closer to the mark) is less important than the results. The results are similar regardless of the motivator. Poor is poor, sick is sick, dead is dead.
And those failures are increasingly catastrophic as more decision-making occurs in Washington. This isn't just because of corruption, dishonesty, malevolence and incompetence, but because of scale. We have forgotten the valuable lesson of subsidiarity. Decisions should be made at the smallest workable scale, not the largest possible scale. A town imposing some insane and destructive policy destroys only the town. When Washington imposes some insane and destructive policy, it can destroy the entire country. Subsidiarity isn't maximally efficient, but it is highly reliable. It's expensive but robust. Its opposite - what we have today and will have more of tomorrow - is tremendously fragile. It isn't even efficient because the government is populated with thieves, liars and fools (and often in combination).
Totalitarianism doesn't and can't work for this reason. Even assuming the starry-eyed sincerity of the totalitarians (a situation we most decidedly do not have), mistakes have perfect coverage and no one is immune from the totalitarians' decisions. Failure not only stops being a good thing from which you learn, it becomes a constant threat and source of terror. This is compounded and made infinitely worse when the totalitarians are dishonest, lying, stupid psychopaths.
Centralization and incompetence, centralization and malice, and centralization and malicious incompetence are poisonous combinations.

posted by Open Blogger at
11:00 AM
|
Access Comments