ę "True Conservative" Lincoln Project: We're All-In For "Fundraising" For Abortion-Without-Limits Tim Ryan
|
Main
|
LOL: White House Correspondents' Dinner Is Now Officially a Super-Spreader Event Ľ
May 05, 2022
Dow Down Over 1,200 Points as Investors Brace for Long Hard Slog Of Interest Rate Hikes to Tame Brandon's Inflationary Disaster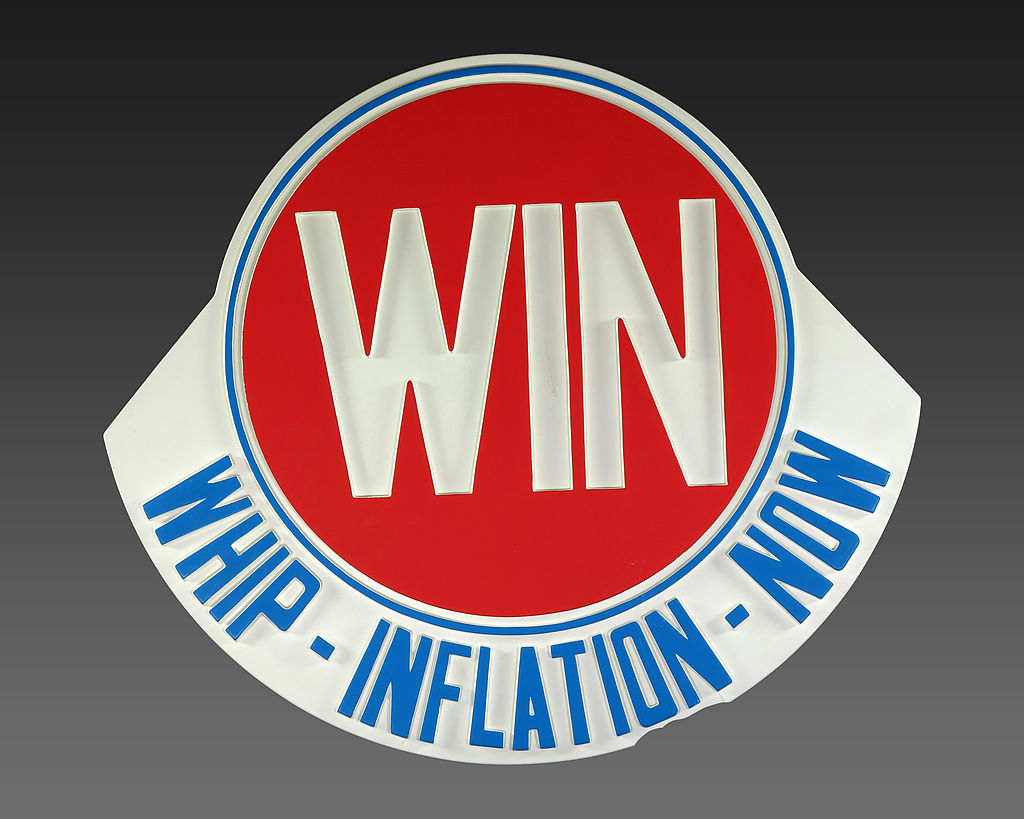 Yesterday, the Fed raised interest rates 0.5% to reduce inflation. The idea is to make it more dear to borrow money, which in turn will reduce the amount of money flowing out of central banks into the economy, which will then reduce the total amount of money in circulation, which will slightly offset the trillions of excess dollar bills Brandon has poured into the economy, and reduce the rate of increasingly inflation.
Not actually reduce inflation-- this isn't enough of an increase for that -- but slow the climb.
Hopefully.
The markets soared almost 1000 points less because investors believed this would stanch inflation than because 1, they expected Powell to do this, and the market always likes it when they guess right, because it means that they "understand" what's going on which makes them feel confident and makes them think they're smart, and 2, they thought that maybe Powell would be satisfied that he'd done enough and would not continue raising rates further.
But now they've had a day to think this over and they've realized "Boy, what stupid dicks we were to think that anyone, even Powell, would think that a half-a-point rise would be enough to clean up Brandon's inflation."
So now stocks are way down in anticipation of further rate hikes.
The Dow Jones Industrial Average soared 932.27 points and the S&P 500 gained 2.99%, which were the largest gains for the two indices since 2000. Even the beaten-up Nasdaq Composite popped 3.19%.

It now appears that after a few hours of deep thought, traders have formed a more lasting near-term view that the Fed is far from dovish, has let inflation get out of control, and is still poised to dramatically slow down the economy through a series of 50 basis point rate increases.


"Inflation is still going to be a major problem throughout the rest of this year and beyond," Miller Tabak Chief Markets Strategist Matt Maley said.
Really? Do you think?
It's extremely worrying that people who are in positions of great financial power, and are supposedly very smart, thought that this 0.5% rate hike would be enough to take care of the highest inflation in forty years.
Our "elites" really are shit, aren't they?
Oh boy oh boy, we have to stop these dangerous "populists" and their dangerous ideas about not obeying the "elite wisdom" any longer...
...

Wall Street pros think the selling could continue in the short term on fears of a sharp, Fed-driven growth slowdown as it catches up on rate increases.

"It is much too soon in economic space for the Fed to allow financial conditions to ease very substantially on a sustained basis again, as this would work against the needed cooling of economic activity required to bring inflation under control," warned EvercoreISI strategist Krishna Guhu. "So if the broad easing on the day across the dollar, equities, rates, and credit continues to rip in the days or even weeks ahead, the Fed will likely have to find a way to rein it in."
So here's the reality: It's not going to be single 0.5% basis hike that does the trick. It's going to take a sustained series of 0.5% hikes, and maybe even a full 1.0% hike if inflation won't stop.
And this is going to go on for a year or two. A year or two of constantly tightening up the money supply and therefore tamping down economic activity.
This is going to be grueling. Grueling, miserable, sad, dispiriting, heartbreaking, immiserating, depressing, and, seemingly, never-ending.
And they're going to have to raise interest rates so high they're probably -- almost certainly -- going to crash the economy into deep recession.
And the inflation is such a threat that "deep recession" is now an acceptable alternative to very high inflation which would wipe out retirees' savings.
That's where Brandon has brought us. This moderate, sensible man vouched for by NeverTrump who would bring about a Return to Normalcy.
Via CNBC:
The Federal Reserve is expected to hike interest rates and cut its balance sheet aggressively over the next 16 months, according the May CNBC Fed Survey, and most respondents believe the process will end in a recession...

Respondents, who include economists, fund managers and strategists, see the funds rate hitting 2.25% by year end and rising to a terminal rate of 3.08% by August 2023...

The quick pace of tightening and the stubbornness of inflation leads a majority to believe the Fed will not achieve a soft landing. Asked if the effort to bring down inflation to 2% will create a recession, 57% said it would, 33% said it would be avoided and 10% didnít know.
They predict the recession won't come until August 2023.... which is strange, because we just had a negative quarter in first quarter 2022 and it seems likely we'll have another in the second quarter.
We'll see what fresh horrors Brandon and his crack team of sociopathic narcissistic hyperincompetents have in store for us.

posted by Ace at
03:58 PM
|
Access Comments