« lol
Update: LOL
|
Main
|
Florida House Passes Bill to Strip Disney of Its Special Corporate Governance Powers »
April 21, 2022
Trump: Piers Morgan Deceptively Edited the Tape to Make It Look Like I Stormed Out of the Interview When I Did Not.
FOX NEWS, IMPLICATED IN THE HOAX, REFUSES COMMENT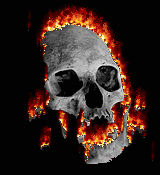 Oh, I completely believe this because the malicious edit was such an obvious cut-and-splice hostaet job that you could see it was a Moon-Landing-Level fake in their own presentation.
Just kidding about the Moon Landing, just seeing who's awake and who's rushing to the comments.
At Breitbart, to whom Trump gave audio of the actual interview.
And by the way, for the future: Bring your own video guy, too, Mr. Trump. You do have money, you know. Not only would you have the video when you need it -- and video is much more compelling than audio -- but the very presence of a video camera in the room would be a huge deterrent to media liars like this.
The 30-second clip that Morgan's team released splashed across tabloids and media outlets, taking the lead spot across the Drudge Report with multiple links accusing Trump of having a "meltdown." In it, Morgan splices several clips together that make it seem like as on-screen graphics and a deep male voice over says that Trump is a "former president in denial" over the 2020 election. The promo, which calls it "the most explosive interview of the year," pulls a few short clips of Trump calling Morgan "a fool" and saying "this is very dishonest" and "let's finish up the interview," before showing Trump standing up and walking away and saying "turn the camera off."

But that's not what happened--not even close. Trump spent more than an hour with Morgan, and the way the promo clip cuts together what it calls "Morgan Versus Trump" moments to promote the interview which will air on this coming Monday night is particularly deceptive. Most of those moments had nothing to do with the election issue at all, and the full audio of the last bit of the interview shows that Trump standing up and walking away and saying "turn the camera off" came after Morgan ended the interview and thanked Trump for a "great interview."

The audio file obtained by Breitbart News, which is about seven and a half minutes long, begins with Trump spokesman Taylor Budowich interjecting into the middle of the interview to tell Morgan to wrap it up. "We're an hour in," Budowich says. "We need to wrap."

Morgan responds by begging for more time with Trump. "Just a few quick questions and then--" Morgan says. "Thank you," Budowich responds.

Morgan next asks Trump to define the meaning of a woman, to which Trump responds by bashing Lia Thomas--the biological male transgender athlete who has been competing in women's swimming events--then Morgan just keeps rolling asking more and more questions.
Check Breitbart for the all of the questions asked here, but they are not about the election of 2020 -- but that's what Morgan deceitfully edited the video to make it appear was asked of Trump before he "stormed off."
Morgan then starts asking another question, this time about his time together with Trump when they co-starred on The Apprentice, and another Trump aide can be heard in the background saying as Morgan begins it: "Last question." Morgan replies to that person by saying: "Yeah, yeah."

After another minute of back and forth between Trump and Morgan, Morgan asks Trump's team for yet another "last question."

Budowich replies by saying: "You've done last question four times now. I feel like you're lying at this point."

Trump interjects and says "very deceptive."

"You've said last question four times," Budowich says.

"I haven't asked about--I wanted to end with your hole-in-one," Morgan says, then asks Trump to describe his recent hole-in-one when playing alongside golf legend Ernie Els.

Trump agrees and says "go ahead." Then Morgan asks his question, and Trump answers for more than a minute. After that's over, Morgan agrees the interview is over and thanks Trump for a "great interview."
Audio at Breitbart. I wish there were video.
Seriously, Trump. Spend a dollar here and there, would ya?
So Trump had been trying to wrap the interview for more than eight minutes and none of the questions at the end were about the 2020 election but Piers Morgan just flat-out lied and claimed that questions about the election led to Trump storming out.
Now, bear in mind, Piers Morgan now works for Fox News -- this is for his new show, "Piers Morgan Uncensored" on Fox's streaming service Fox Nation -- and so Fox is paying for this complete fabrication and has this open and brazen fabricator as a "news" star.
Even NBC is exposing Fox's shameless dishonesty!
That's how far Fox has fallen!
NBC News, which also published a story about the Trump team's audio file, got a spokesperson for News Corporation to provide this comment in response to the deceptive editing revelations: "We have nothing to comment beyond the public information (i.e. the video clip and Piers' column in the NY Post)."

"A producer for Morgan did not immediately return an email for comment," NBC's report adds.

So what are we going to do about this?
How long are we going to put up with Fox attempting to Con the Rubes back into being compliant little neoliberal sheep who follow the orders of their corporate Chamber of Commerce masters again, and stop with their distasteful social conservative and border security demands and get back to the important business of "conservatism" like cutting the corporate tax rates and the personal income tax rates for billionaires?
Is Fox really going to keep Piers Morgan on payroll? Are they really going to allow him to keep his show?
Are the Fox News sheep going to keep grazing in the Fox News pastures without making some Final Demands that Fox either shape up or the sheep will ship out?
Trump did have his own video?
171 Trump says he did have his own video crew there to keep Piers honest: https://tinyurl.com/5d77xa8k Posted by: DJ