« EMT 4-10-22
|
Main
|
They Are Playing With Primal Forces [Joe Mannix] »
April 10, 2022
Sunday Morning Book Thread - 04-10-2022 ["Perfessor" Squirrel]

(HT: Bob ---> but not from the NSA)
Good morning, Horde! Welcome to the prestigious, internationally acclaimed, stately, and illustrious Sunday Morning Book Thread! The place where all readers are welcome, regardless of whatever guilty pleasure we feel like reading (one of the strangest books I've ever read, and that's saying something!). Here is where we can discuss, argue, bicker, quibble, consider, debate, confabulate, converse, and jaw about our latest fancy in reading material, even if it's nothing more than Sherlock's list of favorite pipe tobacco blends. As always, pants are required, unless you are wearing these pants...for when you need to sneak that accordion through security...
NOTE ON COMMENTS:
As a general rule on specialty threads (Book, Pet, Gun, Food, Gardening, etc.), please keep comments mostly relevant to the specialty of that thread. Comments that are simply about the events of the day don't really belong here. At the very least, a good rule of thumb is to obey the "100 comment" rule, where all comments should be relevant to the specialty subject until after 100 comments or so. Thank you.
Now on to the frosted strawberry goodness of the Sunday Morning Book Thread!
PIC NOTE
Today's most excellent library picture came to me courtesy of a moron in good standing (Bob ---> but not from the NSA)


There has been a discussion of Sherlock Holmes in some of the past Book Threads. I believe it was "JTB" that mentioned William Baring-Gould's The Annotated Sherlock Holmes. Just to show that once you go down the rabbit hole of collecting Sherlockian studies and memorabilia, there's all kinds of things to collect besides books. I have attached a photograph of my den. The three bookcases are filled with multiple editions of Doyle's stories, pastiches, writings-upon-the-writings, Victoriana, Sherlock Holmes themed games, stuffed animals, etc. I also have movie posters, pipes, DVDs, and magazines. It all started about 30 years ago when I bought a copy of The Annotated Sherlock Holmes!

One of the fun things about the Sherlockian community is that, since it is rather ... eccentric ... , you get to meet people from all walks of life. Since you see the same people at the various conventions, you end up having friends that you see once or twice a year.

IT PAYS TO INCREASE YOUR WORD POWER
Today's "Word Power" entry is going to be a little different. Among my acquaintances at work is an etymologist. You know, one of those people who studies word origins. I asked him for a couple of words that might have interesting stories behind them and he obliged.
macaroni - n. - A dandy or fop; specifically (in the second half of the 18th century) a member of a set of young men who had travelled in Europe and extravagantly imitated Continental tastes and fashions.
From what I can tell, well-to-do young men in the latter part of the 18th century would travel from England to continental Europe, often stopping off in Italy, where they developed a fondness for the local cuisine, among which was the macaroni pasta. At the time, "macaroni" was more or less a generic term for pasta, as it was used in a lot of Italian cooking. The young men brought it back to England and added it as part of their menu at a high-class social venue known as Almack's. These young men came to be known as Macaronies, a term which came to refer to their somewhat wild and outlandish fashion sense. So a Macaroni was a person "who exceeded the ordinary bounds of fashion; and is now justly used as a term of reproach to all ranks of people indifferently, who fall into this absurdity." (The Scots Magazine, 1772, Vol. 34, p. 616). They also tended to outrageous behavior, because they were the attention-seeking whores of their day (pre-Tik-Tok).
The internet is a wonderful resource. There are numerous images of "macaronis" available online, some of which are linked below. Definitely check them out. The macaronis went out of their way to be over-the-top in their fashion sense. Seriously, they make drag-queens look understated and tasteful. This is also probably what Dennis Reynolds and Mac are trying to emulate in this clip from It's Always Sunny in Philadelphia (The Gang Cracks the Liberty Bell).
I love macaroni and cheese. That's why I submitted my recipe for it to The Deplorable Gourmet. But now I'll have these images dancing through my head the next time I make some...
Five pounds of hair they wear behind,
The ladies to delight, O,
Their senses give into the wind
To make themselves a fright, O,
This fashion who does e'en pursue
I think a simple tony,
For he's a fool, say what you will,
Who is a Macaroni
The poem above (April is National Poetry Month) comes from the macaroni article my etymologist friend sent me, but there was no clear attribution of who wrote it or where it was first published. An internet search was unsuccessful as well.
WHO DIS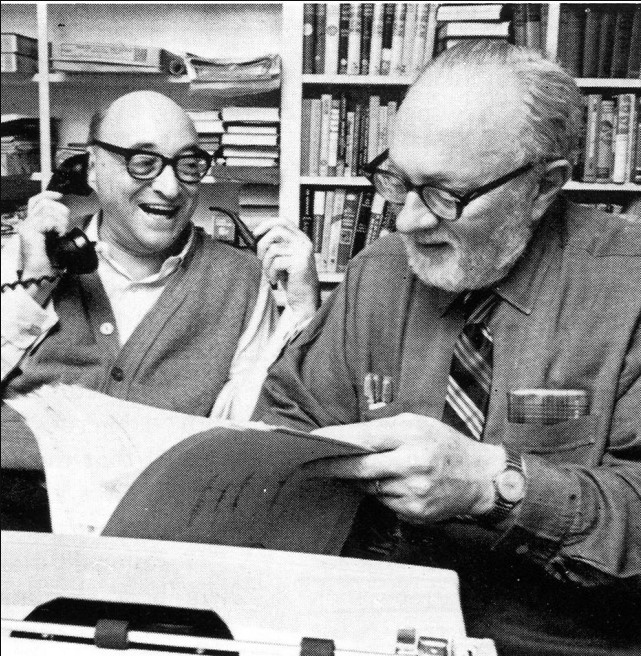 CLUE 1 - A postage stamp in Nicaragua featured the main character they created to commemorate the 50th anniversary of Interpol.
CLUE 2 - Both men wrote using multiple pseudonyms.
CLUE 3 - They established an entire franchise of detective novels, stories, radio plays, television, films, and other media.
++++++++++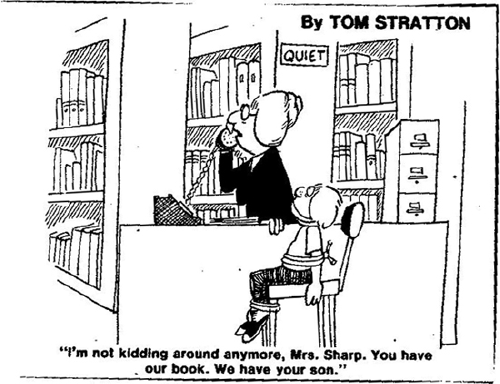 MORON RECOMMENDATIONS
I read The Marketing of Evil: How Radicals, Elitists, and Pseudo-Experts Sell Us Corruption Disguised as Freedom by David Kupelian. Kupelian shows how a corrupted media used powerful psychological tools of modern marketing and manipulation to change American attitudes toward the sexual revolution, the gay/trans agenda, abortion, etc. In doing so they have destroyed the family unit, infiltrated our education system and churches, and promoted more governmental interference in our lives. An interesting read.

Posted by: Zoltan at April 03, 2022 09:11 AM (UfrOl)

Comment: I haven't read this particular book, but I am familiar with another book by David Kupelian - How Evil Works: Understanding and Overcoming the Destructive Forces that are Transforming America (2010). It's a pretty grim read, but also enlightening. I'm not sure how we are really supposed to overcome evil, considering the tremendous array of forces against us. Maybe that's why the Moron Horde exists--to give each other comfort and strength in these dark times.
+++++
Reading my way through John Steinbeck's short novels. I've a few observations. He's never cynical or sneering-smarmy. Irony is absent (something his contemporary American marxist and Eton-Oxford writers hate). He doesn't indulge any single group or class of people. Steinbeck's sense of humor runs pretty deep; American, decent and incisive. Otherwise he'd never be able to write a book like Tortilla Flat.

As children we were force-fed Steinbeck throughout our school years, yet I never grew to hate him. I did forgot about him for a long time.

Posted by: 13times at April 03, 2022 10:44 AM (vN8dc)

Comment: I had to re-read Of Mice and Men for one of my classes in graduate school. I have to admit it was a pretty decent story. I enjoyed Steinbeck's use of descriptive language. The pacing was also quite good, as the story really just carried me along. I have not yet read any of his other works, though. Maybe someday...
+++++
I'm reading the fifth book in the 5 (so far) book series of military sci-fi series featuring lead character Abner Fortis, written by P.A. Piatt, called Diplomacy.

A young officer joins the Space Marines to pay off his student loans. The first book, Cherry Drop has 2nd Lt. Fortis on his very first mission inheriting command of a company in a very desperate and confusing situation. Each book he becomes progressively more experienced as he deals with more and more difficult situations.

Very well-written and I'm thoroughly enjoying this series. Nice studies in how a young officer learns to command. Highly recommended.

Posted by: Sharkman at April 03, 2022 11:26 AM (GGoJR)

Comment: Sounds like this series focuses on character development, taking its time to properly build up the main character from a novice into a professional. I sometimes enjoy a series like that, when you get to experience one character's development over several different adventures. Sure they make mistakes, but they learn and grow and become wiser, hopefully becoming a better person in the process.
+-----+-----+-----+-----+
That's about all I have for this week. Thank you for all of your kind words regarding my Sunday Morning Book Thread. I hope I am able to continue doing this for the foreseeable future. I do have some ideas for this space to help grow it and increase our active participation. Stay tuned!
If you have any suggestions for improvement, reading recommendations, or writing projects that you'd like to see on the Sunday Morning Book Thread, you can send them to perfessor dot squirrel at-sign gmail dot com. Your feedback is always appreciated! You can also take a virtual tour of my library at libib.com/u/perfessorsquirrel.
PREVIOUS SUNDAY MORNING BOOK THREAD - 04-03-22 (hat tip: vmom stabby stabby stabamillion) (NOTE: Do NOT comment on old threads!)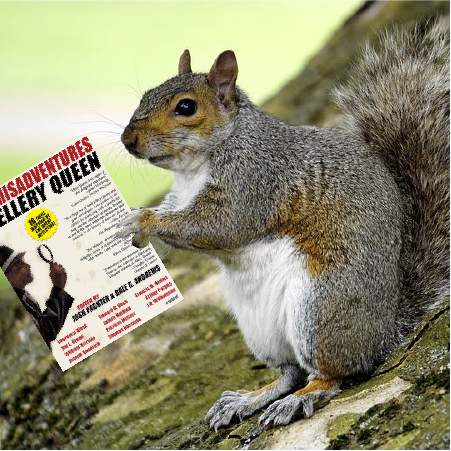 (SPOILER: Slappy Squirrel "killed" Saddam Hussein with dynamite at the Baghdad Café. "Now that's comedy!")