« Saturday Evening Movie Thread 11/18/2023 [TheJamesMadison]
|
Main
|
Daily Tech News 19 November 2023 »
November 18, 2023
Saturday Overnight Open Thread (11/18/23)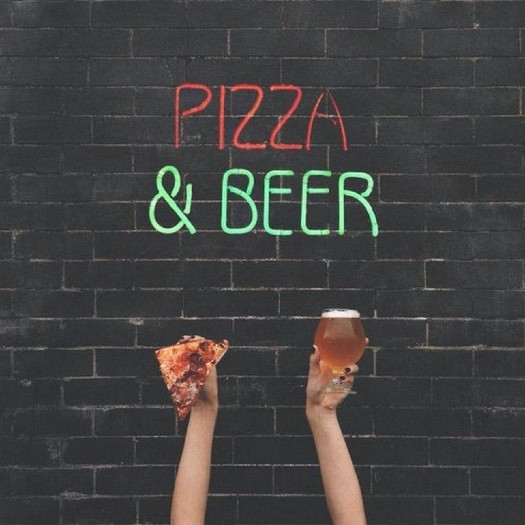 ***
The Saturday Night Joke
Billy Bob and Luther were talking one afternoon, when Billy Bob said, "Ya' know sumthin', Luther, I reckon I'm 'bout ready fur a vacation, only this time I'm gonna' do it little different."
"Last few years," he said, "I took yur advice about where to go. Three years ago, you said to go to Hawaii. I went to Hawaii, and Earline got pregnant. Then two years ago, you told me to go to the Bahamas, and Earline got pregnant again. Last year, you suggested Tahiti, and durned if Earline didn't get pregnant again. I ain't gonna do THAT agin."
Luther asked Billy Bob, "So, what you gonna' do this year that's differnt?"
Billy Bob replied, "This year I'm taking Earline with me." (H/T Hrothgar)

***

Rude behavior on air flights. Not a new thing.

Early Bad Airline Passenger Behavior
I wonder what the first instance of bad behavior on a commercial flight might be? Such an incident probably happened as soon as commercial flights began. In any case, here's an early one.

***

Moar commedy......
***
Volunteer basement saver has just became someone's voluntary bitch.

Michigan firefighter accused of arson after actively fighting fire he started, officials say
35-year-old firefighter facing third-degree arson charge
***

The problem with marketing majors is they don't think through the creative process. Everything looks fine on paper if one doesn't think through these ideas.

Tales being told on social media paint a picture of disaster breaking out at Domino's pizza shops in response to its "Emergency Pizza" program.

The concept was simple.

In late October, Domino's found a way to ingratiate itself with anyone having to actually start paying back student loans.
***

Was this a hobby or a cry for help?

MADELINE KRIPKE'S FIRST DICTIONARY WAS a copy of Webster's Collegiate that her parents gave her when she was a fifth grader in Omaha in the early 1950s. By the time of her death in 2020, at age 76, she had amassed a collection of dictionaries that occupied every flat surface of her two-bedroom Manhattan apartment—and overflowed into several warehouse spaces. Many believe that this chaotic, personal library is the world's largest compendium of words and their usage
***

Everything you wanted to know about the Bird of The Century but were afraid to ask. Yes, The ONT is a Giver....

The organization Forest & Bird in New Zealand hosts the Bird of the Year competition annually, and it's always a fierce competition. This year, the contest was renamed to Bird of the Century to celebrate the organization's 100th anniversary. And the winner is: the pūteketeke!

Also known as the Australasian crested grebe, this bird is known for eating its own feathers in order to puke up parasites. The pūteketeke also has a unique mating dance.

But the competition was not without controversy. The record number of votes prior to this year was 57,000, but this year, more than 350,000 votes came in, mostly due to a campaign by talk show host John Oliver, who pushed for the pūteketeke to win. The bird garnered 290,000 of those votes, even after thousands of fraudulent votes were excluded.
***

Someone suggested The Horde have some educational videos on Saturday Night. Well here ya go, dontcha know.......
***
Mental midget has monumental tasks in front of her.

A woman recently started legally changing her last name after getting married.
While surely no one will tell someone during their pre-wedding nervousness about the mess ahead for them in the social security office, more people should know how chaotic taking your spouse's last name can be before they say "I do." Thankfully, one TikTok user, Delanie Kristek (@chiknnuggiesinmytummy), is helping some future spouses learn from her experience.

In September 2023, Delanie, who was recently married, said that "men in heterosexual marriages will never understand the mental load and time invested in changing your last name." She then said she had changed her last name to her husband's on social media, but when she tried to do it the legal way, things became murky.

The Fabulous married me to shorten her maiden name. And to be The Fabulous.
***
***

I enjoy exploring new sites. This is one I will probably avoid if I ever get to Australia.

Danger tourists sneak into 'world's most dangerous town' that's been removed from maps
A group of Dark Tourism travellers - aka those who venture to often dangerous or abandoned spots - have ignored pleas by officials to stay away from the ghost town
***
The ONT Is Always Looking Out For YouTM So is AZ Deplorable. Thanks for the contribution.........

***

Maintaining a low weight should not be an issue. Genius Award Winner.

Model who spent £13k on surgery unable to eat properly due to 'biggest lips in Europe'

Vienna Wuerstel, from Vienna, Austria, says she has been left unable eat after spending thousands of pounds on cosmetic surgery to increase the size of her lips - but has no intention of stopping
***

Tonight's ONT has been brought to by A Nice Rack.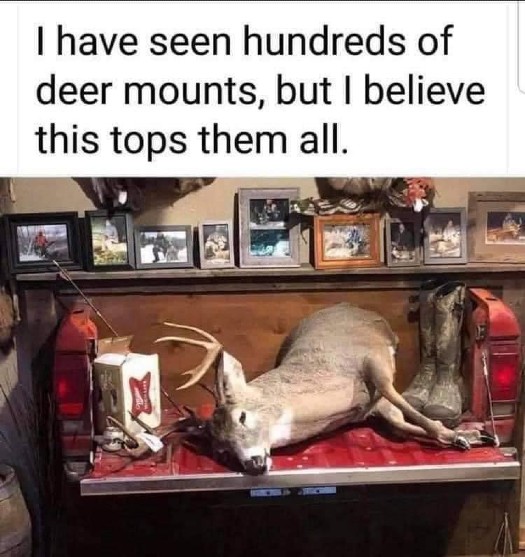 Notice: Posted with permission by the Ace Media Empire's He Man Woman Haters Club.

posted by Misanthropic Humanitarian at
10:05 PM
|
Access Comments