« Baby Nonsense Cafe
|
Main
|
Daily Tech News 3 October 2023 »
October 02, 2023
Monday Overnight Open Thread (10/2/23)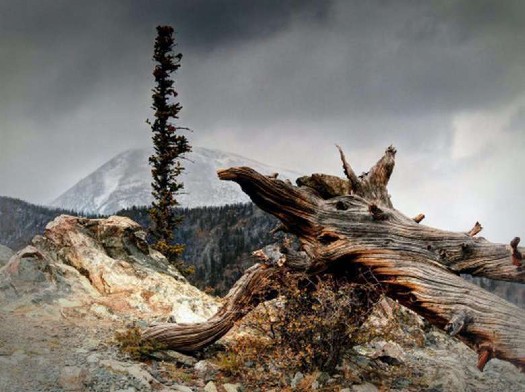 ***
The Quotes of The Day
Quote I

"I saw with tears in my eyes how the mob desecrated crosses on the roofs of the churches and in graveyards and ruined church buildings. They burnt so many Bibles and altars... The condition in Pakistan is very bad... So much hatred, jealousy, envy and enmity from the Muslims towards Christians. It seems that we Christians are like animals to them. Whenever they want to kill, they kill, and whenever they want to spare, they give free hand." Rev. Deacon Daud Irshad
Quote II

"More and more, rural farmlands in the foothills that once acted as buffer zones between the bears and humans are disappearing," Shinsuke Koike, a professor at the Tokyo University of Agriculture and Technology
Or as I would like to call him, Dr. Smith.
*
Quote III

"They said it was the hottest year in the history of the earth the other day, and it's not. That's just, period, a lie." Patrick Moore, the co-founder of Greenpeace Canada
***

Tempers flaring? Cut it out. You're contributing to man-made "Global Warming".

Marshals have been brought in to police 'charge rage' between drivers of electric vehicles at motorway service stations.

The boss of Britain's largest motorway service provider said long waits for plug-in points made drivers 'very angry and stressed'.

Moto chief executive Ken McMeikan warned the UK's motorway service stations are facing growing 'public disorder' due to a lack of grid connections preventing him from installing enough car chargers to meet the surge in demand
***

When choosing a new senator, what do you look for:
[X] Ghey
[X] Woman
[X] Black
[X] Non-resident

Is Sen.-to-be Butler Eligible to Represent California?
The residence question is closer than it might appear.
STEPHEN E. SACHS | 10.2.2023 10:40 AM

According to his official website, California Gov. Gavin Newsom on October 1 appointed Laphonza Butler to the Senate, to complete the term of the late Sen. Dianne Feinstein. Butler was apparently a Maryland resident as of very recently, but according to Newsom's office she plans to re-register to vote in California before her Wednesday swearing-in.

For various reasons, though, that might not be enough, and the Senate will have a real constitutional question to face. As far as I can tell—and I'd be happy to be corrected—if Butler hasn't traveled back to her home in California since deciding to take the job, and if Newsom doesn't wait until she does to make (or re-make) the appointment, she can't represent California, and the Senate can't seat her yet.

(NB: This isn't my area of expertise; I usually just listen to Josh Chafetz on most questions of Congress's procedure and structure. But I've been working on a paper on the Twelfth and Seventeenth Amendments, which is why these questions came to mind. Also, nothing in what follows turns—or should turn—on one's political agreement or disagreement with either Newsom or Butler.)

Good job Gav. I would love to know how much quid was given for pro quo.
***

Everything you wanted to know about cruise etiquette but were afraid to ask.

You're on a cruise in the buffet line. You're politely waiting your turn to access a sumptuous bowl of fresh fruit. In front of you is a fellow passenger picking out certain berries — with their fingers!

The ultraselective and handsy fruit looter who committed this cruising faux paus did it in front of none other than Nick Leighton, a frequent traveler and host of the weekly etiquette podcast "Were You Raised By Wolves?"

It can get worse. Angel Wilson, travel advisor and owner of Dream Journeys, LLC, witnessed a cruising incident that makes the fruit bowl breach seem benign. She recently told CNN Travel via email about an unsettling incident:

"A group of us were sitting at a long table in one of the bar venues on a ship and an intoxicated Scotsman came up to us and asked if we'd like to see what 'real Scots wear under their kilts.' He then proceeded to flash us, from the front," said Wilson, who is a cruise specialist.
***

At what point do you say, "I have to dump this, now?"

Are founders truly keepers or weepers? In the case of the superyacht Alfa Nero, the founders have indeed ended up weeping. The 267-foot vessel was abandoned by its owner in February 2022 at Falmouth Harbor. The ship was eventually seized by the Government of Antigua, but there's no happy ending to this ship's tale. In fact, it's a borderline horror story for the tiny nation of 93,000. Taxpayers are bleeding dry, paying no less than $28,000 weekly for the upkeep of this floating palace that's being maintained by a skeleton crew.
***
A 27-year-old woman from Oklahoma was killed by a small plane while riding a lawnmower near Broken Bow Airport. According to KFOR, 70-year-old James Baxter was landing his 1972 Bonanza A36 when he noticed Samantha Hayes on the lawnmower in the field near the runway.

Baxter attempted to take off again so the plane would not strike Hayes. Unfortunately, the wing of his aircraft struck her in the head.
***

What will they argue about in future?

Toilet paper mega-brand introduces 'cutting edge' design: Find out what it is

Charmin announces a new feature that's been in the works for five years, the company said
***

We told you so. We've told everybody and yet we are called racists.

"It is political naivete and cluelessness that has brought us here," said the Swedish prime minister. "It is an irresponsible immigration policy and failed integration effort that has brought us here.

"Social exclusion and parallel societies feed the criminal gangs. There they can ruthlessly recruit children and train them as future killers," he said.
***
The ONT Musical Interlude & Falling Barometer Emporium
On this day: October 2, 2017, Tom Petty was pronounced dead at the age of 66, just days after performing a hometown show with the Heartbreakers at the Hollywood Bowl. Fans around the globe mourned the loss of the beloved singer and songwriter, whose catalog of hits spanned four decades. Petty rose to fame with the Heartbreakers in 1977, with whom he released such enduring favorites as "American Girl," "Breakdown," "Don't Do Me Like That," and "Refugee." In 1987, the artist embarked on a solo career, topping Billboard's rock charts with singles like "Free Fallin'" and "I Won't Back Down," while in 1988, he joined the supergroup Travelling Wilburys, alongside Roy Orbison, George Harrison, Jeff Lynne, and Bob Dylan. Petty continued to tour and record both as a solo artist and with the Heartbreakers until his death. via thisdayinmusic.com
&&&
On this day: 2 Oct 2019
Barrie Masters lead singer with Eddie & The Hot Rods died age 63. Formed in Canvey Island, Essex in 1975, they were part of the pub rock scene and were best known for their top 10 hit in 1977, 'Do Anything You Wanna Do'. via thisdayinmusic.com
***

Mean girl becomes: Genius Award Winner.

Woman who assaulted student charged after trying to run her over with SUV, police say

According to the report, police spoke with the student, who said Coronado had tried to hit her with her car as she was walking home from her bus stop.
&&&
One for the road. Or so says our: Genius Award Winner.

Woman accused of chugging alcohol following crash

Michele Miller is facing her 4th offense drunk driving charge.

A Waukesha woman now charged with fourth offense drunk driving is seen on video chugging a canned cocktail as police arrived at the scene of a crash they say she had just caused. It's part of the criminal complaint charging Michele R. Miller, 55, in the incident in May at Grandview Blvd and Silvernail Road.
***

Serious traffic accident. Quick thinking and some adrenaline. Tonight's Feel Good Story of The Day.

Last week in Georgia, people power made a life-saving rescue possible after a driver was trapped under a 3,600-pound car.

A collision launched the 19-year-old motorist through the sunroof as the car flipped over on its head, pinning him underneath without space to expand his chest.

Moments before, Georgia police sergeant Michael Peterson switched on the lights and sirens after seeing a car pass by at high speeds, but after catching up he found it had overturned with three young men clambering out of the passenger doors.
***
Tonight's ONT has been brought to you by The Perfect Judgmental Gift.
Notice: Posted with permission by the Ace Media Empire & AceCorp, LLC. Dental insurance provided by the Dynamic Dental Insurance Co. Legal expertise & guidance from the capable hands of Dewey, Cheatem & Howe, S.C. And the outstanding wardrobe yours truly is wearing from the fashionable St. Vinnie de Pauls.

posted by Misanthropic Humanitarian at
09:45 PM
|
Access Comments