« Two Years After A Mass Worldwide Government-Mandated Injection Campaign, Scientists Are Finally Trying to Figure Out Just What We Actually Put Into Our Genetic Code
|
Main
|
Shock: Madison Cornbread Accused of Lying Again »
September 29, 2023
New York City To Distribute Fliers In Shelters at the Southern Border Telling Immigrants That NYC Is a Bad Place to Live And They Should Go Somewhere Else Entirely
Update: Elon Musk At Border
This is your "Sanctuary City" at work.
The fliers are in Spanish. Well, they have also printed up English-language ones so that it doesn't look like they're telling Hispanics that they don't want them.
But the main flier to be distributed is in Spanish.
Here's the English language version: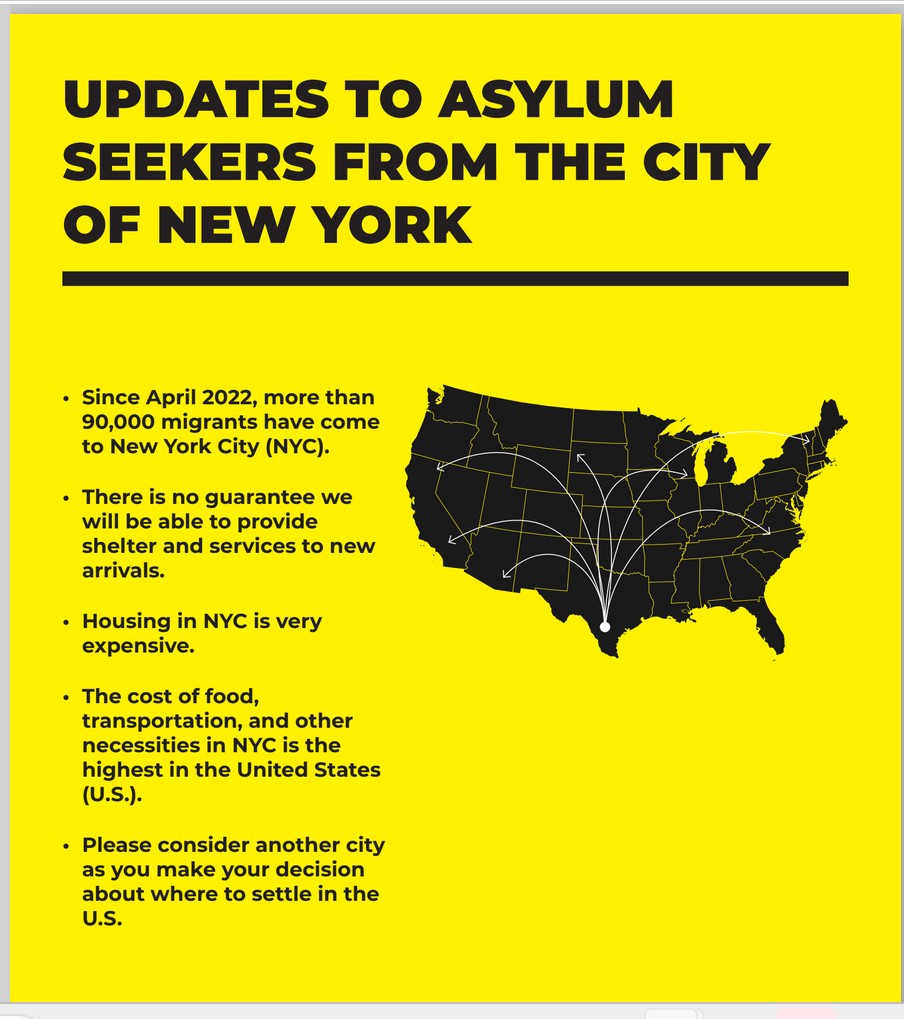 Y en espanol: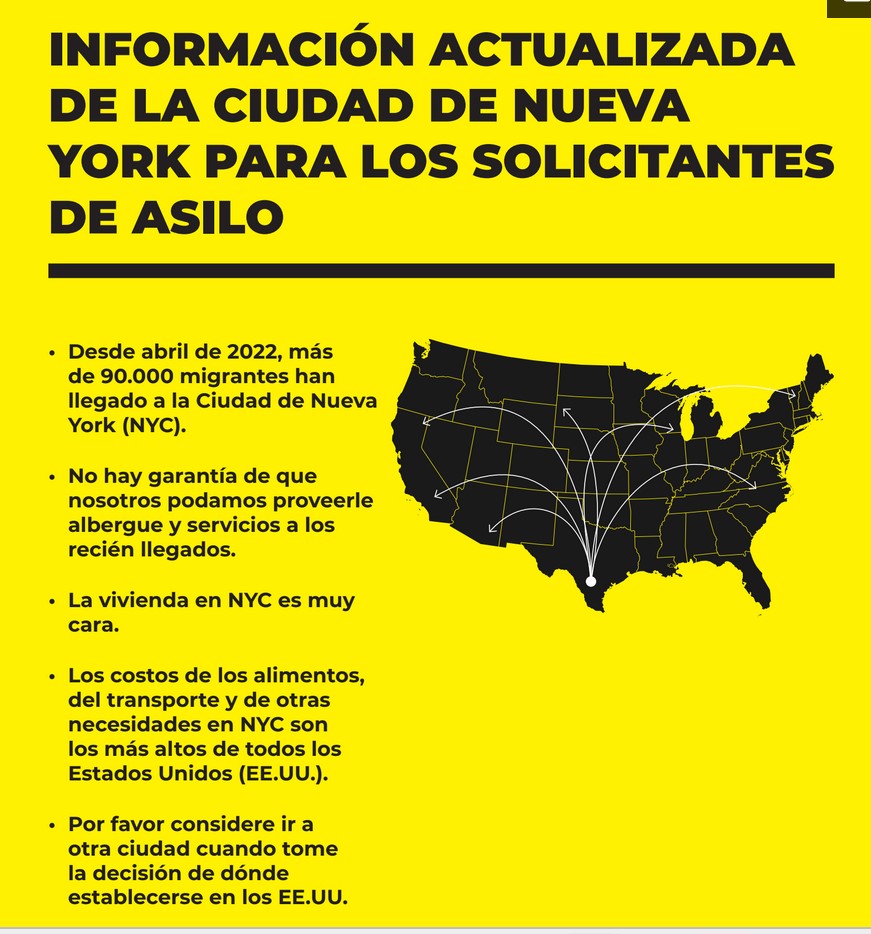 New York City to Hispanics: Cada muerto
New York City is planning to distribute flyers to migrants in shelters and at the US southern border that say the city's resources "have been exhausted" and they won't get any help finding work, officials said Wednesday.

The one-page flyer, printed in both English and Spanish, warns asylum seekers that "you will not be placed in a hotel," and that "NYC is one of the most expensive cities in the world; you are better off going to a more affordable city." The flyer also declares "NYC cannot help you obtain a work permit, and you will not be able to easily find work."

The effort to dissuade migrants from coming to New York is the latest attempt to slow the rapid influx of some 100,000 people who have arrived in the city since the spring of 2022, overwhelming its shelter system and straining coffers. The city pays $387 a day to shelter each migrant family, and estimates the cost for caring migrants will total $12 billion through mid-2025.


The flyers contradict some of the city and state's own recently announced plans to help asylum seekers apply to work legally and find jobs.

It also contradicts the huge amounts of obnoxious moral grandstanding that gentry liberals do about their alleged "love" and "compassion" for third world immigrants, of course. But Bloomberg doesn't notice that!
Update: Musk is touring the gaping wound of a border.
Thanks to andycanuck.

posted by Disinformation Expert Ace at
05:45 PM
|
Access Comments