« Mid-Morning Art Thread
|
Main
|
Foreign Governments and Gangsters Sent At Least $15 Million to the Biden Family, and the DOJ Obstructed Efforts to Investigate This: Impeachment Chairmen »
September 28, 2023
The Morning Rant: Minimalist Edition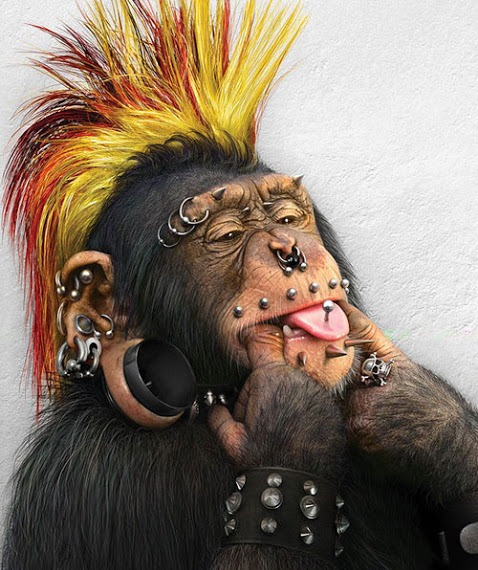 I know it's like dunking on a retard, but Reason magazine...the official mouthpiece for stoners across America...has distilled their amazing lack of knowledge of the reality of drug abuse in an insanely ignorant article claiming that Oregon's Drug Problems Were Not Caused by Decriminalization.

Just as alcohol prohibition exposed drinkers to the potentially deadly hazards of bootleg booze, drug prohibition forces users to rely on black-market products of uncertain provenance and composition. Measure 110 did nothing to address that problem, which has led to record numbers of drug-related deaths across the country.

That trend was fostered by the proliferation of illicit fentanyl, a result of the economic incentives that prohibition creates, and by the government's crackdown on pain medication, which drove nonmedical users toward substitutes that are much more dangerous because their potency is highly variable and unpredictable. It is therefore not surprising that opioid-related deaths kept rising after decriminalization in Oregon, which saw increases similar to those recorded in California and Washington, neighboring states where low-level possession remains a crime.
Except what was the point of making drug use legal if not to decrease their destructive effects on society? I thought the whole idea was that if addicts weren't constantly harassed by the cops they would magically become productive citizens and drug crime would be a distant memory?
Was it simply the first step to government supplying those addicts with their preferred drug? And maybe a nice apartment with a pool and a gym with hot trainers in spandex? And a universal basic income?
These stoned idiots don't understand that many illegal drugs create anti-social behavior simply as a function of their use. And even for those drugs that don't, they diminish pretty much every bit of human drive except to get more of the drug. That doesn't sound like something government should be promoting.
The comparison with alcohol is even more idiotic. The vast majority of alcohol users function perfectly well in society. And society has been learning how to manage alcohol for several thousand years.
Do we really need to introduce a dozen more drugs with unknown long-term social effects? That seems...stupid.

posted by CBD at
11:00 AM
|
Access Comments