« Gardening, Puttering and Adventure Thread, Sept. 30
|
Main
|
Saturday Hobby, Crafts and Bodging Thread »
September 30, 2023
Ace of Spades Pet Thread, Sept. 30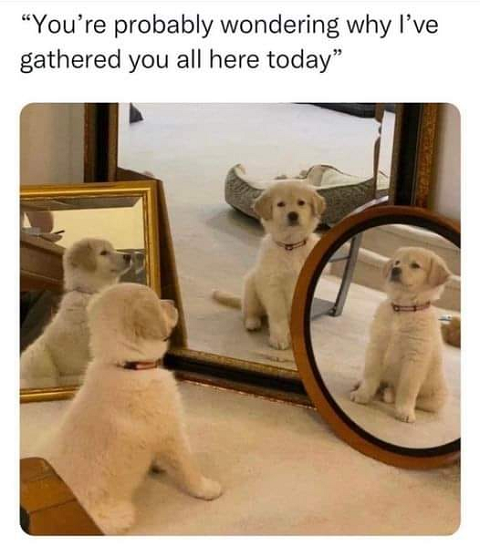 * * *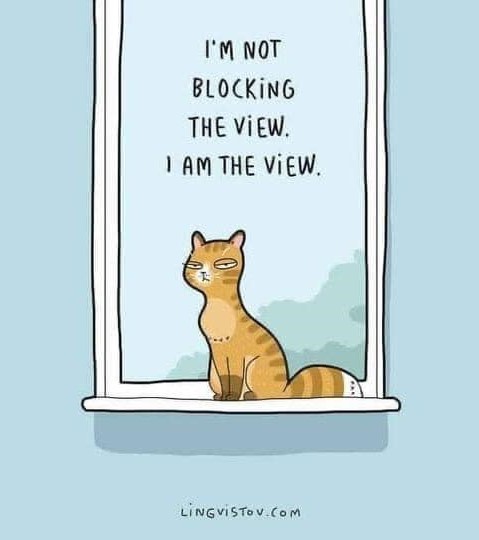 * * *
Good afternoon and welcome to the almost world famous Ace of Spades Pet Thread. Thanks for stopping by. Kick back and enjoy the world of animals.
Would you like a treat?
Let's relax a little with the animals and leave the world of politics and current events outside today.
* * *
Ready for some happy dogs?
Which one would you like to walk (or prance) with?
* * *
Perfect!
* * *
A great pet story courtesy of Hal Dall MD:
Lost Faithorn toddler found asleep in woods with family dogs
A 2-year-old girl who walked away from her home in Michigan's Upper Peninsula alongside two family dogs was found in the woods hours later sleeping on the smaller dog like a furry pillow, state police said.

"She laid down and used one of the dogs as a pillow, and the other dog laid right next to her and kept her safe," Lt. Mark Giannunzio said Thursday. "It's a really remarkable story." . . .
Wonderful to have such faithful pets! Imagine what the guy who found them thought when he first saw the toddler and dogs together.
* * *
Speaking of meetings:
Meet The PetMorons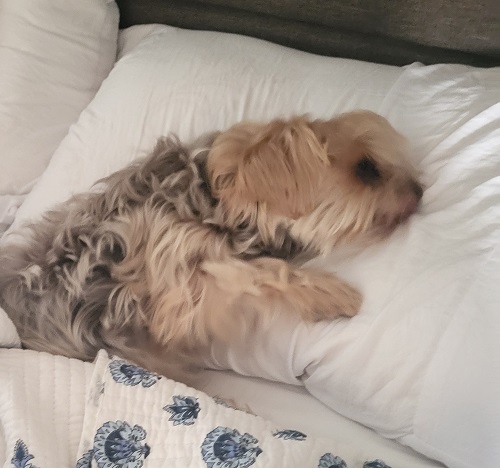 &&&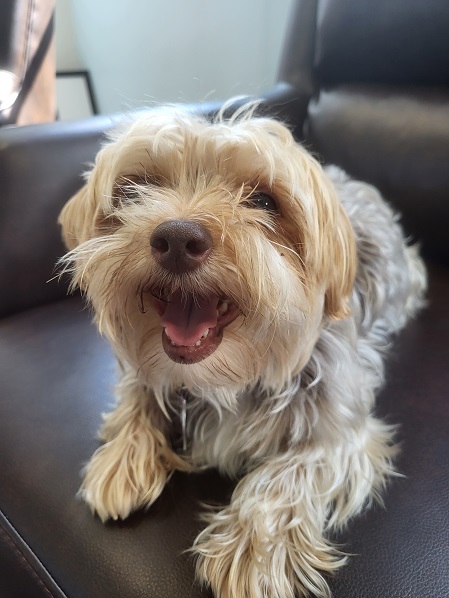 Hi, I'm a longtime AOSHQ lurker, and I comment about once a year under the name Mr. W. I have been wanting to see my nog Pupcat featured in your prestigious pixels for a while.

Here Pupcat is pictured doing her best imitation of my grandson sleeping. Pupcat's real name is Roxy, but nobody calls her that on account of Roxy being a classic stripper name. You might as well name her Savannah or Crystal.

Anyway, Pupcat is justifiably famous in Old Town Alexandria Virginia for her love of fine food and being petted. Pupcat drinks milk, chases mice, and sleeps 16 hours a day, all of which, along with her meowish growl, produced her name.

She will be thrilled with the knowledge that her fame had spread nationally. From one off-brand cereal kid to another, I love the content

Regards,

Mr. W
Pupcat is absolutely charming. Although we did not post her napping companion's photo, she really did do a good imitation of how he was sleeping.
* * *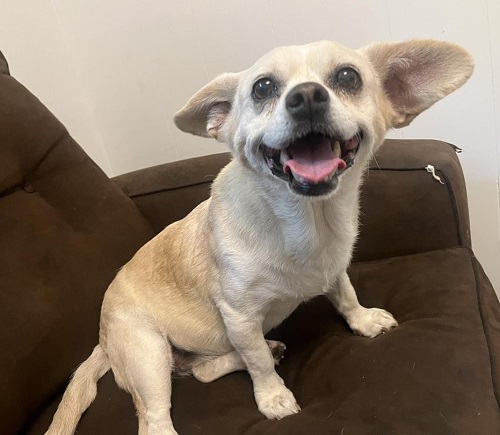 From Jewells:
This is Pita, a female mix of chihuahua and corgi and maybe something else. She's a real sweetheart, a little shy but warms up to you quickly. Already have someone interested in her. She was a stray but vet says 9 to 10 years old.
Love that photo! She should find a new home quickly, I think.
* * *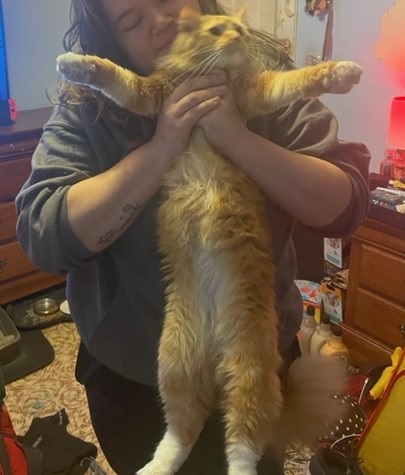 &&&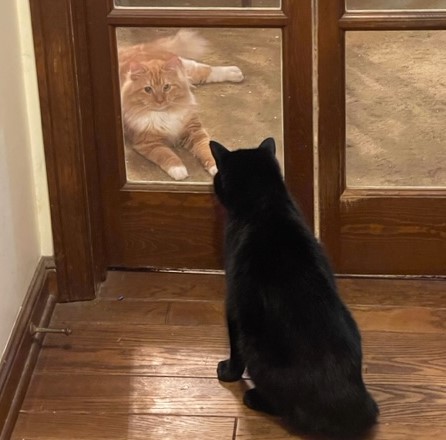 &&&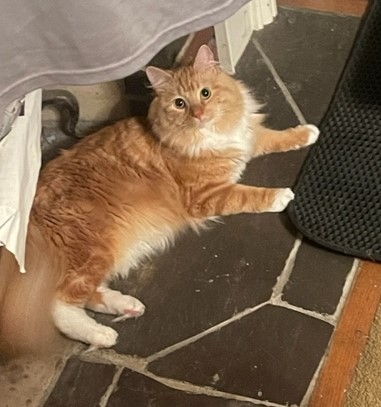 &&&
&&&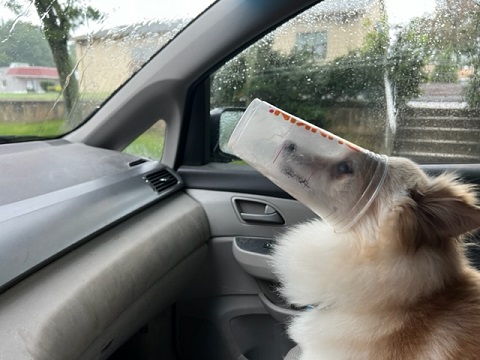 Well despite all of our felines only able to shoot blanks at Chez Jacque Asserie, our cat population has again increased by 1. Meet Chowder (CHOWDAHHH since we're in New England). Chowdah is actually my older son's girlfriend's cat and since she's living with us now, so is Chowdah. He's actually a cute cat and now the ginger vs black cat ratio is now 2:3 (with Mackeral being the outlier "other" cat). He's slowly acclimating to his new environment and cautiously checks out the other cats from behind the glass door. Remarkably, he doesn't seem to mind the other moron, Fred the dog. Unfortunately, for poor Johnny who just wants to make friends, Chowdah isn't amenable to his fellow feline brethren just yet.

BTW - I added a picture of our K-9 moron, Fred for comic relief.

To tell the truth, I'm not sure which cat is which or if I got them all, but they're all nice-looking. Fred the Dog is distinctive.
* * *

What a wonderful pet stories today. Thank you for sharing your pets with us. We have a couple more for next week, but send in yours, too!
If you would like to send pet and/or animal stories, links, etc. for the Ace of Spades Pet Thread, the address is:

petmorons at protonmail dot com

Remember to include the nic or name by which you wish to be known when you comment at AoSHQ, or let us know if you want to remain a lurker.
Until next Saturday, have a great week!
* * *

If you start feeling nostalgic, here a link to last week's Pet Thread, the Ace of Spades Pet Thread, September 23. Some special PetMoron stories and photos there.
I closed the comments on this post so you wouldn't get banned for commenting on a week-old post, but don't try it anyway.


posted by K.T. at
03:25 PM
|
Access Comments