« 10/7/23 EMT
|
Main
|
Religions Provide Moral Guidance; "Spirituality" Doesn't, And It Is Pretty Obvious! »
September 24, 2023
Sunday Morning Book Thread - 09-24-2023 ["Perfessor" Squirrel]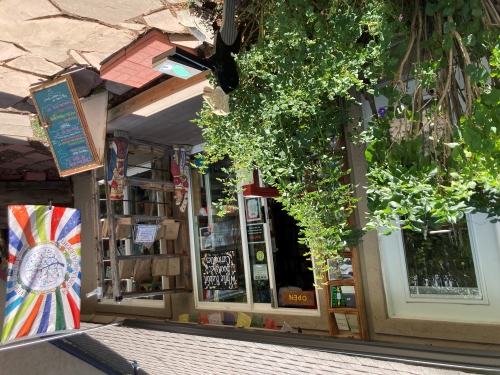 (HT: Norrin Radd)
Welcome to the prestigious, internationally acclaimed, stately, and illustrious Sunday Morning Book Thread! The place where all readers are welcome, regardless of whatever guilty pleasure we feel like reading. Here is where we can discuss, argue, bicker, quibble, consider, debate, confabulate, converse, and jaw about our latest fancy in reading material. As always, pants are required, unless you are wearing these pants...(you need to twist the knee in just the right way...)
So relax, find yourself a warm kitty (or warm puppy--I won't judge) to curl up in your lap, and dive into a new book. What are YOU reading this fine morning?
PIC NOTE
Today's pic comes to us courtesy of Norrin Radd. It's a charming little bookshop in Durango, Colorado called White Rabbit Books and Curiosities.
HISTORICAL FICTION
OrangeEnt sent me to a link to a Federalist article, "The Dearth of Historical Fiction is a Disservice to Curious Kids Everywhere." The author--who is a writer of Y.A. fiction--laments the fact that little to no fiction marketed to young adults these days explores history. Not like it used to, at any rate, as much of it is saturated with fantastical elements or included "woke" agendas that would be historically out of place, especially with respect to gender roles.
However, historical fiction as a genre does seem to be alive and well, even if it may seem niche in comparison to other genres (e.g., fantasy or romance). I suspect part of the lack of historical fiction may stem simply from the glut of other books that are being published these days, both from mainstream publishing houses and from independent publishers. Nearly anyone who wants to write a book can figure out a way to get it published somehow.
The term "historical fiction" almost sound like an oxymoron. If it's fictional, how can it be history? And if it's historical, why would it be fiction? The general definition seems to be that the characters and events of the story are fictional, but the story takes place in a real historical place and time. For example, you might write a book about the adventures of a gunman in the Wild West who just happened to cross paths with Billy the Kid (a real person). Authors who write about Sherlock Holmes in Victorian England would also be engaging in historical fiction of sorts. Of course, Sir Arthur Conan Doyle's original stories would *not* be considered historical fiction since he was setting Holmes in his own contemporary Victorian England, more or less.
A key element of historical fiction is how the author pays attention to the social customs, manners, and other details of the period. Readers who are knowledgeable about the era will be very quick to point out faults in the way characters speak and act, or catch anachronisms that might be plausible, but were actually historically out of place. For example, a character attempting to use technology in a medieval setting that was not invented until many centuries later. Though part of the story might be *how* the character came to possess that technology, especially if it was an early prototype that is destroyed at the end of the story, or dug up by later archaeologists who are then presented with a new mystery.
Historical fiction as a genre is actually fairly old. Sir Walter Scott's Ivanhoe (1819) is a prominent early example, as the story takes place in the Middle Ages, after the Norman conquest of England. Alexander Dumas' The Three Musketeers (1844) is another great example, as the story is set sometime during the 1620s, over 200 years before Dumas wrote the story.
It turns out I have a number of books in my own meager collection that could be classified as historical fiction, albeit a few of them have science fiction elements to them. For instance, Emperor by Stephen Baxter documents the first couple of centuries of Roman occupation of England, opening and closing with someone uttering a prophecy in a "strange" tongue (actually a language that would not be spoken for centuries in that region). It's implied that *someone* is reaching back across time to set certain events in motion. Parke Godwin likes to reimagine fictional heroic characters in alternate historical settings. Instead of setting Robin Hood during the time of the Crusades, he tells the story of Robin resisting the Norman Conquest of England in Sherwood.
What are some excellent historical fiction novels that you've read?
++++++++++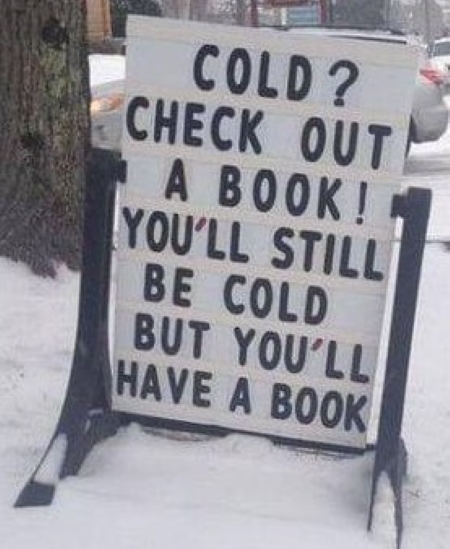 (HT: CharlieBrown'sDildo)
++++++++++
FEATURED MORON REVIEW
Moron Skip has been reading Barack Obama's True Legacy: How He Transformed America by Jamie Glazov and sent me the following review:
On Oct 30, 2008 Candidate Barack Obama said, in Columbia, Missouri, "We are five days away from fundamentally transforming the United States of America." This book is on how he did and continues to do that and destroying the American dream.

The book is in 18 chapters written by 11 different authors starting with John Drew who knew Barack as a older teenager. Other chapters cover Muslim Brotherhood Infiltration of the government security departments, Marxists "No Border" and immigration, Benghazi diversion, Barack's Russian Collusion and the continuing to the Obama 2.0 administration, in the Biden White House in beginning of top 100 positions 74 worked in the Obama administration.

So even today Barack Obama is still fundamentally transforming America and [I] wonder if we will survive.

A wire service photo captured him crossing an airplane tarmac holding Fareed Zakaria's book The Post-American World; Obama was holding his place in the book with his finger, as if he didn't dare put it down and lose his place. Zakaria described his book this way: "This is not a book about the decline of America, but rather about the rise of everyone else."

Make America equal to every other country is the way I have seen the Left for many years if not my whole lifetime.

Comment: It really is frightening just how much America has changed since 2008, when Obama first rose to prominence and then to the ultimate power in the United States as its President. I attended one of his rallies when he came to campaign for POTUS in my state, mainly because I wanted to see his evil aura up close and personal. It is something to behold when you know what to look for. The man is pure, evil scum. Those who follow him are no better.
MORON RECOMMENDATIONS
This week I read Five Years After by William R. Forstchen. This is the latest in the One Second After series about a dystopian U. S. after an EMP attack. In this book the fledgling civilian government must survive a military coup and an outbreak of the plaque [sic]. A good thriller.

Posted by: Zoltan at September 17, 2023 09:04 AM (7EvEN)

Comment: This sounds very similar to Steven Barnes Daybreak series, where a number of terroristic actions, including EMPs leads to a near-instant devolution of human society after a few weeks. Worse, humans are prevented from ever attaining their former level of technology. So they naturally split into factions that then fight with each other in a futile attempt to restore the United States of America.
+++++
Encyclopedia Of Vampire Mythology, Theresa Bane. Loads of fun! It's an easy, fun read, just pick it up and read about cultures all over the world and their various kinds of vampires. Highly recommended!

Posted by: LenNeal at September 17, 2023 09:23 AM (43xH1)

Comment: I've always been a bit of a fan of the vampire mystique. Not the sparkly Twilight vampires, of course, but the dark, mysterious strangers living in gothic castles high on the hill, terrorizing the local populace. Many different cultures have their own spin on vampires. Kim Newman used this to great effect in his Anno Dracula series. I also enjoyed reading up a bit on vampire lore in the AD&D Ravenloft supplement, Van Richten's Guide to Vampires.
+++++
I finished Bone Voyage, a Journey in Forensic Anthropology by Stanely Rhine. It is a discussion of Forensic Anthropology as it is practiced for Medical Examiners and Sheriff departments. The MEs are generally brought in for unattended, mysterious, accidental or suspicious deaths. The Forensic Anthropologists are brought in when the body is decomposed, burned or "scattered" He talks about reassembling bones, determining from charts probably heights, weights, and ages, determines sex and looks for "defects" that could indicate cause of death, and help with investigations. He talks about working on accidents, murders and actual archeological finds, in Bernilillo county NM, and elsewhere.

There was another book about the subject called Bones, this one is more about the process, and the problems of investigating bodies that had been through plane accidents, fires, buried in shallow graves, or left in ditches for the scavengers. Also dealing with local law enforcement, and the excited local reporters.

Posted by: Kindltot at September 17, 2023 10:03 AM (xhaym)

Comment: In the Agent Pendergast series and Nora Kelly series by Douglas Preston & Lincoln Child, one of the major characters (the titular Nora Kelly) is basically a forensic anthropologist/archaeologist. The mysteries involving her usually revolve around one or more bodies discovered under bizarre circumstances. The Nora Kelly series also includes Corrie Swanson, a young FBI agent with a background in forensic anthropology herself. It's an interesting field and has helped solve quite a few mysterious deaths, I'm sure. Of course, these days I suppose you can get into trouble by "misgendering" bones.
More Moron-recommended reading material can be found HERE! (990 Moron-recommended books so far!)
+-----+-----+-----+-----+
WHAT I'VE BEEN READING THIS PAST WEEK:
Memory, Sorrow, and Thorn Book 3 - To Green Angel Tower by Tad Williams -- The conclusion to one of the best epic fantasy series of all time. Seriously. Even though I have not read it in a long, long time, I am amazed by how much of it I still recall and enjoy. Reading it as an older--and hopefully wiser--person does change one's perspective quite a bit, but I think it holds up very well.
The Last King of Osten Ard Book 1 - The Witchwood Crown by Tad Williams -- We return to the lands of Osten Ard which have been ruled by King Seoman and his wife Queen Miriamele for the past thirty years or so. Now an ancient evil is stirring, eager for revenge against the pesky mortals who JUST WON'T DIE!
That's about all I have for this week. Thank you for all of your kind words regarding the Sunday Morning Book Thread. This is a very special place. You are very special people (in all the best ways!). The kindness, generosity, and wisdom of the Moron Horde knows no bounds. Let's keep reading!
If you have any suggestions for improvement, reading recommendations, or discussion topics that you'd like to see on the Sunday Morning Book Thread, you can send them to perfessor dot squirrel at-sign gmail dot com. Your feedback is always appreciated! You can also take a virtual tour of OUR library at libib.com/u/perfessorsquirrel. Since I added sections for AoSHQ, I now consider it OUR library, rather than my own personal fiefdom...
PREVIOUS SUNDAY MORNING BOOK THREAD - 09-17-23 (NOTE: Do NOT comment on old threads!)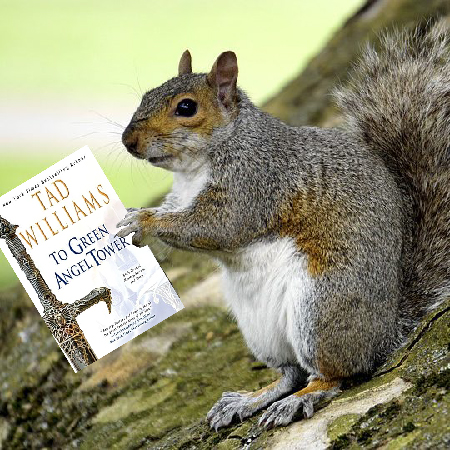 posted by Open Blogger at
09:00 AM
|
Access Comments