« Project Veritas Suspends Operations Amid Funding Collapse, Following the Sudden Firing of the Founder/Talent of the Group, James O'Keefe
|
Main
|
Bob Menendez and His Wife Indicted on Corruption Charges »
September 22, 2023
Pool Report Embarrasses Biden By Reporting What He Really Said
I don't mean a report about him swimming naked in his pool in front of his female Secret Service staff. I mean the press pool report, where one reporter dashes off a report about an event and all other reporters are permitted to quote that.
From Beege Wellborn, an embarrassing anecdote, reported accurately.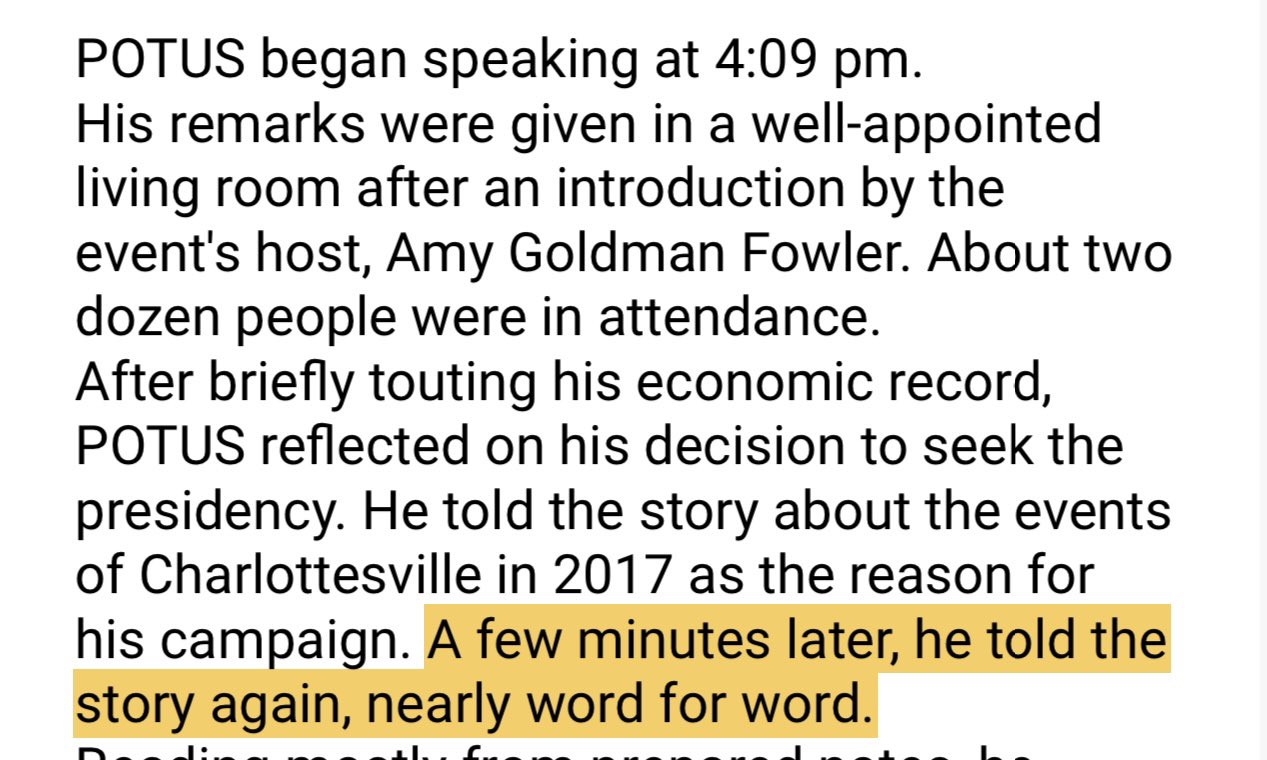 Did you know that Joe Biden was almost an All-American football star? I mean, he wasn't even varsity at his college, and didn't play much in high school, but yeah, he was almost an All-American back in nineteen-deucedy-two.
Meanwhile, Joe Biden is attempting to run on the Joe Biden Economy, for reasons best adduced by mystics and madmen.
And he's screaming about 'MAGAnomics." You know, the economic policies that had us at full employment and roaring 4% growth before Biden and his Chinese friends released covid-19 and shut down the world.
There is one sector of the economy Biden has turbocharged: government hiring.
The number of jobs added to the U.S. economy has been increasingly inflated by public sector positions as the economy begins to cool, according to data from the Bureau of Labor Statistics (BLS).

The 327,000 public jobs added for the year as of August 2023 made up 17.4% of total jobs added, while the proportion was only 5% after the U.S. added 175,000 public sector jobs during that same time frame in 2022, according to the BLS. The U.S. added a total of 3,590,000 jobs from the start of 2022 to that August, which is far greater than the 1,884,000 added during that time span in 2023.

The U.S. added 187,000 nonfarm payroll jobs in August, while the unemployment rate shot up to 3.8%. The number of jobs added in June and July were both revised down from what was previously thought in August's job report, with the U.S. adding only 105,000 jobs in June compared to the 185,000 previously reported, and July adding 157,000 jobs instead of 187,000.

The increase in government jobs has been accompanied by a rise in government spending, excluding COVID-19 stimulus measures, according to the Federal Reserve Bank of St. Louis (FRED). In the first quarter of 2020, the federal government had an expenditure of about $4.88 trillion for the year period, while the second quarter of 2023 boasted a $6.48 trillion expenditure over the year.

Economic growth is not as strong as previously thought after a revision to Gross Domestic Product in August led the BLS to update its estimate from 2.4% growth to 2.1%, coming more in line with original expectations of 2% growth for the economy.
And on the topic of government locusts eating us out of house and home: Biden's attempting to make it illegal for any Republican president to fire his leftwing partisan #Resistance "employees."
The Biden administration is setting a booby trap in case a Republican wins the presidency in 2024.

On Friday, the White House unveiled a proposed rule that would make it even harder than in the past for an incoming Republican president to wrestle control of the left-leaning federal bureaucracy and actually implement the conservative policies promised to voters.

Of the 2.2 million federal civil workers, only 4,000 are presidential appointees. The rest stay in their jobs, from one administration to the next, protected by rules that make it nearly impossible to discipline or replace them.

They overwhelmingly favor the Left. A staggering 95% of unionized federal employees who donate to political candidates give to Democrats, according to Open Secrets. Only a tiny 5% support Republicans.

Some federal workers in high positions slow-walk or even derail a Republican president's agenda -- and get away with it.

Why bother to vote if the left-leaning deep state stays in charge no matter who wins the presidency?

...

It's a gravy train, paid for by John Q. Public. That's sickening enough. But it's even worse when these civil "servants" put their own leftist leanings ahead of the president and public they're paid to serve.

After Trump won in 2016, they went to town neutralizing him on almost every policy front, explains James Sherk, special assistant to the White House Domestic Policy Council under Trump.

Career lawyers in the Department of Justice's Civil Rights Division flat out refused to challenge Yale University's discrimination against Asian American applicants. Trump had to recruit lawyers from other divisions. After Joe Biden became president, the DOJ dropped the case. But the same career lawyers who refused to sue Yale made the losing argument in support of affirmative action before the U.S. Supreme Court.

Career health officials like Dr. Deborah Birx circumvented Trump's instructions to moderate COVID lockdowns. Environmental Protection Agency lawyers pursued cases against fossil fuel producers and withheld the information from Trump appointees.

Trump mandated in a 2020 executive order that new federal buildings be designed to please the public, which prefers classical designs. Instead, General Services Administration architects chose modern designs they like. Trump mentioned as an example the San Francisco Federal Building, the ugliest edifice in the city.

It goes on, including weaponization of the FBI against the president himself.


In October 2020, Trump issued an executive order that federal workers who make policy should be reclassified as at-will employees who can be terminated.

But before it could be implemented, Biden became president. He canceled it immediately, knowing the bureaucrats were on his side.

The rule announced Friday would slow a president's ability to reinstate Trump's order. Democrats in Congress are going further, pushing to eliminate the president's authority to reclassify jobs altogether.


The New York Times announced, "Biden Administration Aims to Trump-Proof the Federal Work Force."

Ramaswamy vows to go further than Trump, eliminating half or more of civil service positions. "Speaking as a CEO, if somebody works for you and you can't fire them, they don't work for you," he said in a speech on Sept. 12.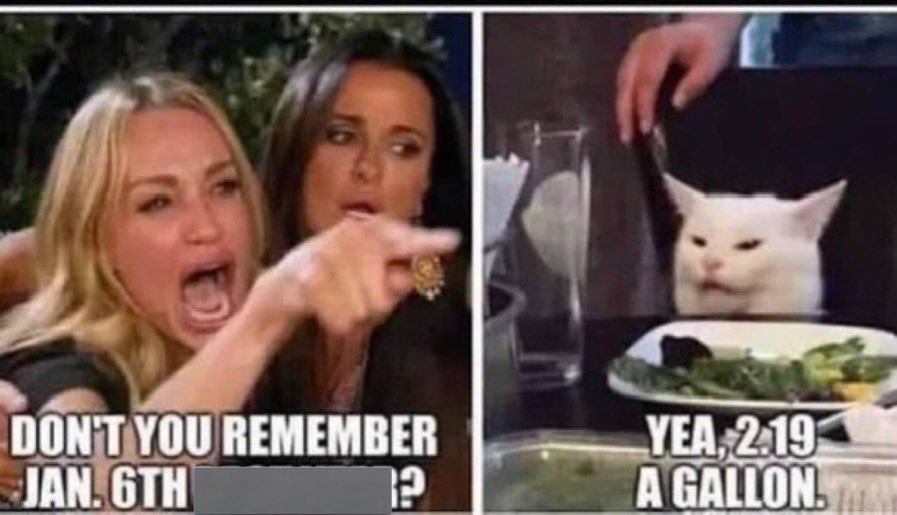 posted by Disinformation Expert Ace at
01:04 PM
|
Access Comments