« The Long Knives Come For Russel Brand, YouTube Leading the Assassination Pack
|
Main
|
A Plethora of Orcas Cafe »
September 20, 2023
Quick Hits
Biden offered the UAW his (dubious) support. They told him they didn't want it.
The United Auto Workers (UAW) are not convinced by President Joe Biden's pro-union sentiments, and some members hope for his replacement in the 2024 election, according to the New York Times.

The union announced a historic strike against Detroit's Big Three automakers -- Ford, General Motors and Stellantis -- on Thursday, and workers did not show up to work at three plants on Friday. The self-proclaimed "most pro-union president ever" has sided with the striking UAW, but his policies have not convinced the union members of his support for the middle-class, the NYT reported.

"I think our president is not as strong a president as we need," Jennifer Banks, a 29-year Ford employee who is striking, told the NYT. "I'm hoping somebody can replace him. I hope it doesn't leave me no choice but to vote the other way."

...

"I can't tell when he speaks to the public if he's being told to say it or if he's genuinely saying it," Banks told the NYT, referring to remarks Biden made on Friday.

...

The Biden administration's green agenda that incentives electric vehicle manufacturing has been brought to the center of the strike. The union fears that the transition away from gas-powered vehicles to all-electric vehicles will decrease the demand for labor, Politico reported.

It seems quaint to even bring this up, but the country's debt is now a national security problem.
The U.S. national debt exceeded $33 trillion for the first time ever on Monday, crossing a critical milestone at a time when government spending is already under scrutiny.

The national debt -- which measures what the U.S. owes its creditors -- surged to roughly $33.04 trillion as of Monday afternoon, according to the latest numbers published by the Treasury Department. By comparison, just four decades ago, the national debt hovered around $907 billion.

"The United States has hit a new milestone that no one will be proud of: our gross national debt just surpassed $33 trillion," said Maya MacGuineas, the president of CRFB. "Debt held by the public, meanwhile, recently surpassed $26 trillion. We are becoming numb to these huge numbers, but it doesn't make them any less dangerous."

Bared female breasts warning: Icky new Braun ad features a woman who has had surgery to have her breasts removed in a bout of mental illness using a shaving product for men. She proudly shows off her (elective-surgery) masectomy scars.
A man got ticketed 7 times by his local town government for flying flags from his work truck that criticized Biden.
That sounds bad.
But the flags said "F*ck Joe Biden."
I agree 100% with the sentiment, but I'm not sure I favor vulgarians flying the f-bomb on flags that anyone can see.
A man who was repeatedly ticketed for flying flags from his pickup truck that were aimed at President Joe Biden and his voters has won a big cash settlement with a Louisiana resort town.

The flags were deemed vulgar -- which led to a number of citations targeting a contractor named Ross Brunet, the Associated Press reported.

Brunet, a construction contractor, routinely worked on the island of Grand Isle, Louisiana.

The island had in place an ordinance that barred displays that the community deemed obscene.

According to NBC News, the flags read, "F*** Biden" and "f*** you for voting for him."

From 2021 to 2022, Brunet flew three flags in total from his work truck -- two of which were aimed at Biden and another that called for breast cancer awareness, The

He was given a total of seven citations.

The town will now have to pay him $40,000.
Did you know that Howard Stern is 1, unfunny, and 2, a malignant shut-in, and 3, "a woke m****er f***er"?
And do you suspect these three facts may be related in some way?
Howard Stern recently assigned himself to a lockdown over his fear of a new wave of Covid. Unfortunately, he had to break his self-enforced isolation on Friday.

Stern left his abode to get yet another booster shot.

"I ran out Friday morning. I was over at CVS. Thank you, CVS. I went over there at 9 a.m. and got myself that new vaccine for Covid. F*cking science. This f*cking country is so great," cheered Stern.

The point of the conversation was for Stern to declare he is a proud member of the woke community.

"I hear a lot that I'm not good anymore because I'm woke.

"By the way, I kind of take that as a compliment, that I'm woke. I'll tell you how I feel about it. To me the opposite of woke, is being asleep. And if woke means I can't get behind Trump, which is what I think it means, or that I support people who want to be transgender or I'm for the vaccine, dude call me woke as you f*cking want.

"I am a woke motherfu*ker, and I love it. I want to be awake. I want to read legitimate news sources. Here's how woke I am. I believe the election was not rigged. I am woke. I think that's a compliment."

We know.

No one would enjoy making fun of Woke Howard more than Old Howard.

Howard Stern rose to fame, atop the media industry, in the 1990s by humiliating the cringing simps of American culture. He is now one of them.

"I want to read legitimate news sources." Hashtag #F*ckingScience."
As someone else said, the Bad Boy of the 80s is now your grandma, except a very uncool, ignorant, MSNBC-addicted version of your sainted grandma. Like your grandma with a very dated, very gross back-tattoo showing Madonna going down on the Cleveland Cavaliers.
This childless, childhating spinster bitch: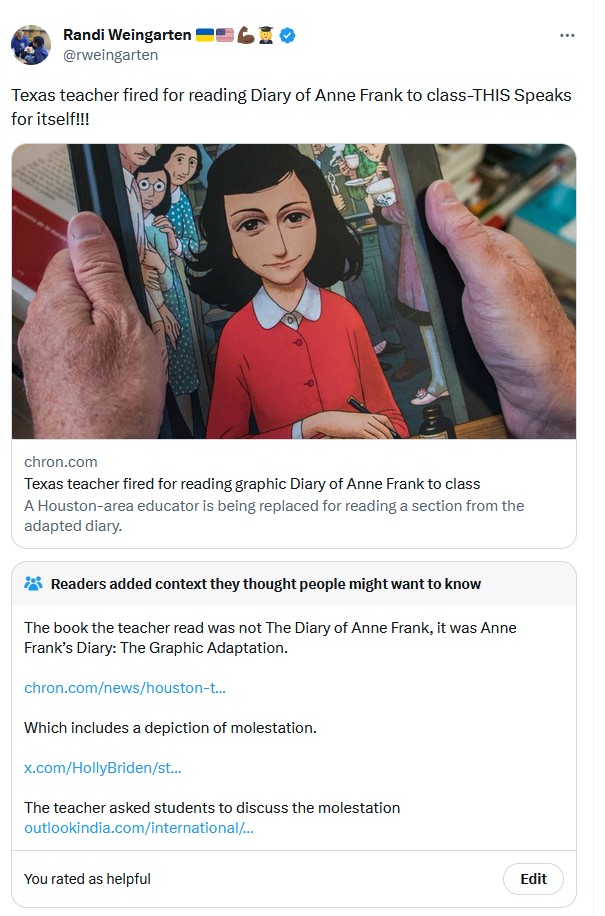 Below: She's Ukrainian, and even she knows.

posted by Disinformation Expert Ace at
06:11 PM
|
Access Comments