« The Morning Rant: Minimalist Edition
|
Main
|
Debris of Crashed F-35 Found; Marines Pause Air Operations »
September 19, 2023
Hunter Biden Sues IRS
A year ago Hunter Biden let it leak that his legal team was going to pursue a very aggressive Saul Rosenberg strategy of "sue everybody." He would make the process the punishment for noticing his many, many crimes.
Now he's suing the IRS, claiming they "targeted" him to "embarrass" him.
This from a guy who smoked meth until all his teeth fell out and passes around dick pics as Christmas cards.
Hunter Biden's attorneys filed a lawsuit against the IRS on Monday, alleging that agents have "targeted and sought to embarrass" the president's son.

Biden's Monday morning filing cites two major examples in IRS agents Gary Shapley and Joseph Ziegler, two whistleblowers who claimed the IRS mishandled aspects of its investigation into Biden.

Biden's lawsuit seeks for the court to declare that the IRS "willfully, knowingly, and/or by gross negligence, unlawfully disclosed Mr. Biden's confidential tax information."

In addition, Biden is demanding $1,000 in damages for "each and every unauthorized disclosure of his tax returns," including disclosures that happened after the fact. Fox News Digital reached out to the IRS for comment on the lawsuit, but they did not immediately respond.

....

The lawsuit goes on to allege that IRS agents Shapley and Ziegler "targeted and sought to embarrass" Biden through statements to the media. The suit clarifies that the pair of agents are only the "most recent" example of the alleged activity.

...

Shapley's legal team responded to Biden's lawsuit in a statement Monday morning, dismissing the move as a stalling tactic.

"This suit against the IRS is just another frivolous smear by Biden family attorneys trying to turn people's attention away from Hunter Biden's own legal problems and intimidate any current and future whistleblower," Shapley's attorneys wrote. "The federal judge in Delaware who oversaw the aborted plea deal shot down similar claims against the whistleblowers after they exposed the secret backroom deal between Hunter Biden and the Department of Justice. Neither IRS SSA Gary Shapley nor his attorneys have ever released any confidential taxpayer information except through whistleblower disclosures authorized by statute. Once Congress released that testimony, like every American citizen, he has a right to discuss that public information."
This is a Sue & Settle play. Leftwingers in the government want to impose leftwing laws, but the country will not approve of those laws through democratic means. So they encourage leftwing organizations to sue the government on various spurious claims, and then the bureaucrats settle the suits by imposing the very policies that the public has rejected. These policies are imposed through consent decrees that become the law of the land, despite never even being seriously considered by Congress. Instead of bringing the policy up for a public vote, as the Constitution demands, leftwingers contrive an insider-outsider game which will allow them to impose the policy with no one except a single judge ever approving of the new pseudo-law.
That's what Hunter Biden is attempting here. He wants his tax charges dismissed, and he knows that Very Special Counsel David Weiss wants to dismiss those charges. But Weiss can't do that, because the public objects.
So Hunter files an absolutely baseless suit. This will give David Weiss the pretext for dismissing the charges. Just as in a normal Sue & Settle political op, Weiss will claim that he was legally forced to do what the public did not want him to do. Because Lawsuit.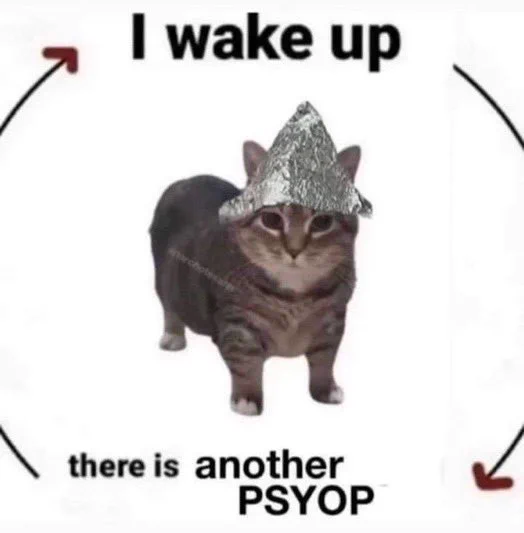 Biden worries that he might be dead before Hunter's legal problems are over.
An article from the outlet cites sources close to the Biden family who say the first son's ongoing legal battles are taking a toll on the 80-year-old president. Biden has "lamented aloud that he might be dead before his son's case would be resolved," NBC News reported.
FACT CHECK: True.
Personally I have "murdered a prostitute" on my Future Hunter Crimes bingo card. What crimes do you foresee in this demented crackhead pervert's future?

Per Reuters, a plurality of Americans (41%) support the impeachment of Biden. Only 35% oppose it. 24% are unsure.

posted by Disinformation Expert Ace at
12:39 PM
|
Access Comments