« A Plethora of Orcas Cafe
|
Main
|
Daily Tech News 21 September 2023 »
September 20, 2023
Wednesday Overnight Open Thread (9/20/23)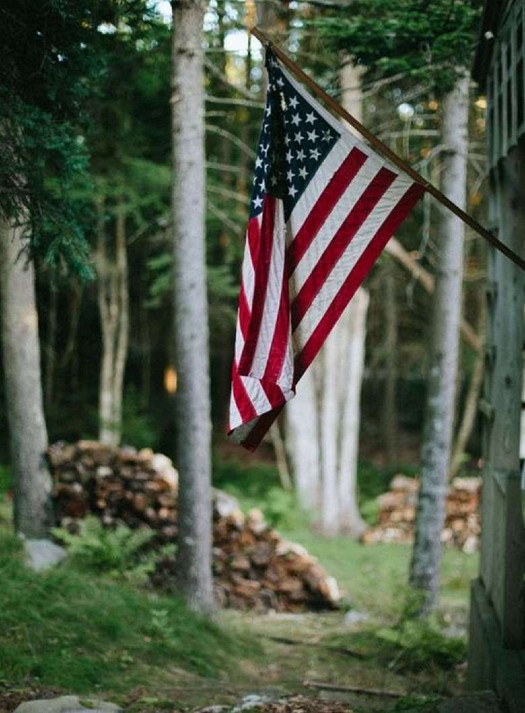 ***
The Quotes of The Day
Quote I

"We apply the same laws for everyone. Our job is to pursue justice without fear or favor. Our job is not to do what is politically convenient. Our job is not to take orders from the president, from Congress or from anyone else about who or what we criminally investigate." US Attorney General Merrick Garland
What actor's strike. That Son of a Bitch said that with a straight face. The actors are in DC and not LA.
*
Quote II

"Always do what's right and long-term smart, regardless of conventional wisdom," Roark Capital, and its founder and managing partner, Neal Aronson.
Quote III

"It's tough. My kids rankings are tough. It's a serious run right now, it really is." Former NFL player and current U of CO FB Coach, Deion Sanders
***
***
Will an asteroid change life on Earth as we know it in just 159 years?

That's the fear NASA scientists have, and the situation sounds like it's straight out of the movie "Armageddon."

Scientists at the organization believe a huge asteroid known as Bennu could take out an area the size of Texas in the year 2182," according to the New York Post.

The Post reported, "On September 25, 2135, Bennu will make a close fly-by past Earth and has a miniscule chance through a pass through a "gravitational keyhole" that would send the space rock on a collision course for the planet in 2182 — 159 years from now."
***
Scientists Working in Antarctica Unwittingly Started to Develop a New Accent

The distinctiveness of the accent heard in a place reflects that place's isolation. It's probably no coincidence that, as almost every place in the world has become less isolated, accents have become less distinctive. In these days of vanishing forms of regional speech, if you wanted to hear a new one coming into being, you'd have to go to the ends of the Earth — or one specific end of the Earth, anyway, as demonstrated not long ago by researchers from the Ludwig Maximilian University of Munich. Taking and analyzing recordings made over the course of one winter, they discovered that a new accent has begun to take shape in English as spoken in Antarctica.
Chattering while speaking is not an accent.
***

Slow day? ONT filler? You be the judge.

'I finally realized why.' A Flight Attendant Talked About Why Drinks Like Ginger Ale Taste Better on Planes
***
Sweden looks set to miss its legislated climate targets, the latest sign of how combating global warming is slipping down the policy agenda.

The nation — the first globally to set a milestone target for net zero emissions — won't reach that goal for 2045 with current measures, according to the center-right government's 2024 budget submitted on Wednesday. It cited the tough economic climate along with a plunging krona, expecting to also fall short on other targets for protecting the environment.
***
A true crime book writer from Lincoln, Nebraska, working on a project about the 2017 dismemberment murder of 24-year-old Sydney Loofe allegedly developed a "romantic interest" with the Tinder killer inmate responsible for the horrific crime and extorted a corrections nurse at his behest before he was even sentenced to death row.
***
The ONT Musical Interlude & Chipmunk Emporium
On 21 Sep 1971

The first edition of the new BBC TV music show 'The Old Grey Whistle Test' was aired. Presented by Richard Williams, the show included; film clips of Jimi Hendrix from Monterey Festival playing 'Wild Thing', Bob Dylan playing 'Maggies Farm', plus America and Lesley Duncan 'live' in the studio. The influential show went on to enjoy a run from 1971 to 1987. According to presenter Bob Harris, the programme derived its name from a Tin Pan Alley phrase from years before. When they got the first pressing of a record they would play it to people they called the old greys—doormen in grey suits. The songs they could remember and whistle, having heard it just once or twice, had passed the old grey whistle test. via thisdayinmusic.com

Interesting tidbit of history there. I did not know that about the show.
&&&
On this day: September 20, 1973 - Jim Croce
On his way to perform his second concert of the day, US singer, songwriter Jim Croce was killed with five others when his chartered aircraft hit a tree on take off in Louisiana. via thisdayinmusic.com
***

I'm not sure if the following story qualifies for Genius Award Winning worthy. But it is interesting.

Shocking moment group of male Brazilian medical students perform group masturbation on women's volleyball court after their college's team beat their rivals

Male members of the Santo Amaro University futsal team stormed a volleyball court and exposed their genitals after their school's women's team won a match

The incident took place in April following a tournament championship win at São Camilo University, but footage was made public for the first time Sunday
***

Florida Man attempts to become Michigan Man. It doesn't work out well. Genius Award Winner.

SAULT STE. MARIE, MI -- A 39-year-old Florida man was arraigned on multiple felony charges Monday, after he allegedly set multiple Michigan State Police vehicles on fire and shot at them with a rifle. According to the MSP, James Itani was arraigned in 91st District Court on charges of one count of terrorism, one count of third-degree arson, 11 counts of assault with intent to murder and multiple counts of weapons violations.
***
Maybe the puppeh should be called Fatty McFat-Fat. Tonight's Feel Good Story of The Day.

Sept. 20 (UPI) -- Firefighters in British Columbia came to the rescue of a dog named Lucky who found himself in the unlucky position of being stranded on a roof.

The Victoria Fire Department said the Ladder 1 crew responded to a call about an animal in distress in the Oaklands area and arrived to find a dog stranded on the roof of a home.
***

Tonight's ONT has been brought to you by Double Entendres.

Notice: Posted with permission by the Ace Media Empire & AceCorp, LLC. The ONT often imitated never duplicated or replicated. Thanks to you Morons.

posted by Misanthropic Humanitarian at
09:30 PM
|
Access Comments