« Baby Bat Cafe
|
Main
|
Daily Tech News 9 June 2023 »
June 08, 2023
Nobody Goes To The ONT Anymore. It's Too Crowded
Greetings! Welcome to Thursday night! Y'know, I've met a bunch of y'all over the years, at various Mo-mes, and I think it's high time I told you Morons exactly how you look.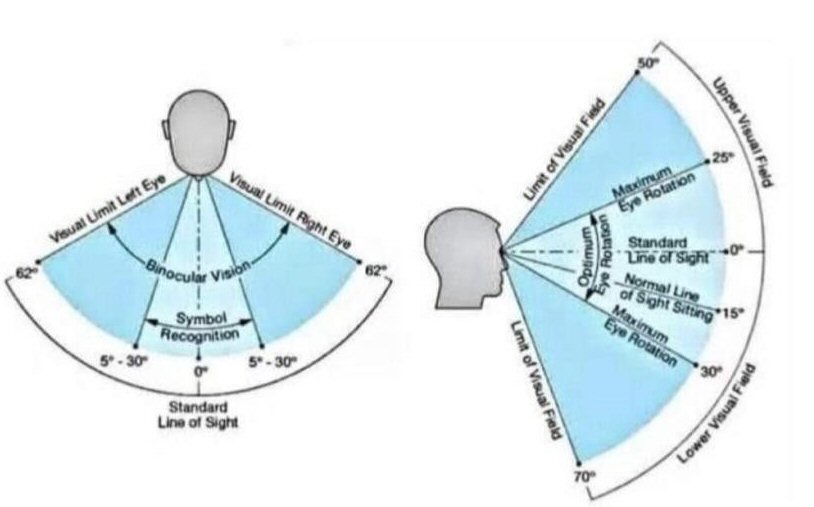 It's Time For Us To Found Acetopia

Want to Buy a West Texas Ghost Town? Now's Your Chance.
The article doesn't say the price, but it's $100K. It's currently owned by a group of German hippies, but they are getting old and want to sell.
For twenty years these bohemians used Lobo as a way to get away from it all, hosting music and film festivals and inviting artists from all over the world. But since nobody lived on the property year-round, there was always a lot of upkeep. "You come back after a year and things have been destroyed, and then you have to start over again," recalls Bardorff. The Germans were also plagued by the same worry that ails many a Texan landowner: are we going to run out of water this year? When borders were closed during the pandemic, Bardorff was the only owner who could even hope to visit. As time passed, the property became more and more difficult to maintain. "I'll be seventy years old in a month, and all my other friends are in Germany, so we're just running out of energy," says Bardorff. Which means the ghost town is ready to go through its next great transformation, and any one of us could be the one to shepherd Lobo through it. 
We should buy it, and make it the only town in America where it is mandatory for every household to own a nuclear weapon. What say you, Horde?

The Left Can't Meme, Part One Jillion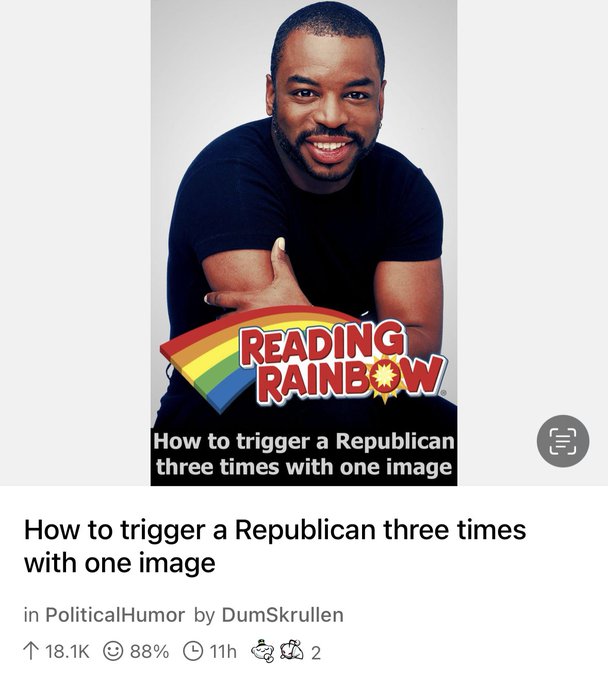 I'm not sure what he thinks is triggering, Star Trek, a black man, rainbows or reading, but I DO know what triggers the left, so * I * made a meme in response.
CLICK HERE TO SEE IT (TRIGGER WARNING FOR PROGS)

Because It's There
There have been a bunch of stories about Mount Everest lately, mostly about the bodies of ascent tourists that litter its slopes (one of them was a vegan woman who was determined to make the summit in order to prove that vegans could do anything omnivores can do. Sadly, she didn't make it, but at least she died doing what she loved: Telling people she was a vegan), but Everest is a Sunday School picnic compared to the second highest peak in the world – K2.
Earth's second-highest mountain–in a just world, it would be the first–towers 28,251 feet above the Godwin-Austen Glacier in the Karakoram Range on Pakistan's border with China. Despite its enormity, the mountain remained unknown to the outside world until the British surveyed it in 1856. Its location is so remote that it cannot be seen from the nearest human settlements–whose people manifest European features and claim to be the posterity of deserters from Alexander the Great's army. In sharp contrast to Everest Base Camp, which you can drive to, and which does in fact have blackjack and hookers, just reaching K2 base camp entails a two-week expedition worthy of an Indiana Jones flick, complete with rickety rope bridge.

…


Over 4,000 people have climbed Everest. If you have the money, you can hire a Sherpa to push you to the top in a wheelbarrow. The queue for the summit looks like the line for Space Mountain.

Only 377 people have reached the summit of K2. Its climber fatality rate is 25%, which dwarfs Everest's 1%.

And to back up K2's status as the KEEP OUT sign of the gods, many of those deaths occurred under strange circumstances.

The stories of some of those deaths are at the link.

...Down By The River!

VANLORDS: The Worst Thing You Can Do for the Homeless Is... [CHECKS NOTES] Create Affordable Housing?
Problem: There just isn't enough affordable housing in Los Angeles. Solution: Become a "vanlord" who provides RVs as shelter at an affordable rate, and even moves them around to try and stay in compliance with local zoning rules. Result: Get branded a capitalist exploiter and have the city council come after you. That's exactly what's happening in Los Angeles right now. I know it sounds crazy but this is L.A. we're talking about, where bad ideas go to attain eternal life and where good ideas get curb-stomped while having obscenities shouted at them. Allow me to explain. Vanlords — not a hard rock band, so far as I know — sprang up in the City of Scolding Angels around 2019, in response to the city's growing homeless crisis. They rent or buy RVs and vans, sometimes not even operational ones, and rent them out to the homeless at a small profit. Parking is limited and there are rules about how long vehicles can stay in any one place, so the non-op vans get towed around by the vanlords every now and then. Is it legal? Eh… not exactly. But when the law makes affordability impossible, extra-legal entrepreneurs like L.A.'s vanlords become as inevitable as guys selling "loosie" cigarettes in New York City.
The lunatics governing LA create a homeless problem with their policies, so of course they can't allow the free market to try and create any solutions. I don't know if vanlords are good or bad, but I do know that prolonging a problem to justify spending money to "solve" it is liberal governance in a nutshell.

Musical Interlude
Shane Hawkins is the son of the Foo Fighter's former drummer, Taylor Hawkins. Taylor died last year in Brazil, reportedly from drugs. Shane, 16 in this clip, got the chance to fill his father's shoes at the drum kit. Not only does he absolutely nail it, I don't believe I've ever seen a drummer play with such emotion. His anger, pain, rage and yes, love could be bagged and sold. The subtle support he's getting from the rest of the band, "We got you buddy. You're with family", take the performance to another level. I'm not even a Foo Fighters fan, but this one put tears in my eyes.

Clickbait

Giant Movie Bloopers Even The Biggest Movies Can't Hide
Cameramen on the set! Airplanes in the skies of the ancient world! Wizards wearing watches! If this kind of thing interests you, click on through!

That's My Bishop

Bishop Strickland is the head of the diocese here in East Texas. When Little graduated, the bishop was the person who handed him his diploma. He's a good man, with a good sense of humor (the first time I met him he was wearing his mitre and standing on a walkway made of square blocks. He laughed when I asked if he could only move diagonally), and he's a tireless warrior for the teachings of Christ and against the political rot in the church, as in the tweet above. Please pray for him.

CatGirl Kulak Again

There was positive reaction to the Tweet thread I linked last week from CatGirl Kulak. Apparently she's a Canoehead, and here she has a fascinating post on how successful the trucker protests in Canada were. Worth a read if you're interested in how things are going up in the hat.
Letters From D-Day

A D-Day Letter From a GI to His Bride Highlights the Resilience of the Greatest Generation
We miss both of them desperately, but are grateful to have the hundreds of letters that Steve sent to his Chin-Up Girl during that pivotal time in world history. Because Grandpa's June 7 letter, while noteworthy because of the event it references, is also emblematic of the Greatest Generation. They were a newlywed couple in their early 20's facing an extended separation, war, and an uncertain future, yet Grandpa found a way to joke and to mix lighthearted everyday experiences with his friend Frank in with romantic assurances to his worried bride that he was going to be okay.
Tonight's ONT has been brought to you by off-brands: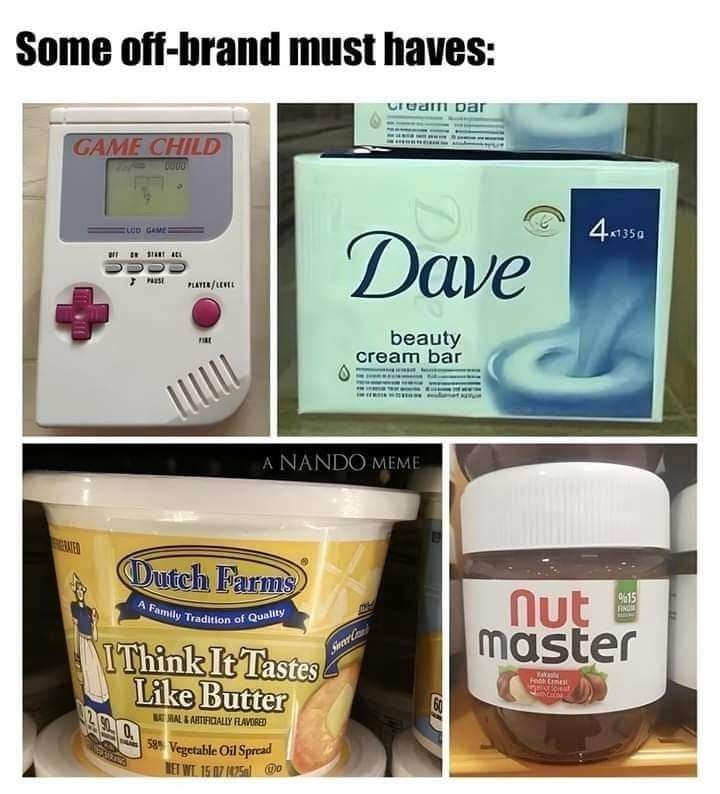 posted by WeirdDave at
10:00 PM
|
Access Comments