« The Great Chicken War Cafe
|
Main
|
Daily Tech News 6 June 2023 »
June 05, 2023
Monday Overnight Open Thread (6/5/23)
***
The Quotes of The Day
Quote I

"The mayor has explained over and over again, and under oath, he always intended to and always lived in North Miami Beach. We look forward to a speedy exoneration."Attorney, Michael Pizzi
Quote II

"It's just a mess here,"

"We have in Chicago $160 million that was spent for the migrants with no records, no plan. And now we're fixing to spend $51 million that was passed at city council with no record, no plan for 500 migrants for 30 days. That's unheard of." Chicago resident Andre Smith
***

Senator Bernie Sanders (Communist-VT) is in deep mourning tonight.

Robert Hanssen, FBI agent turned one of the most notorious spies in US history, found dead in federal prison
***
How about a little humor on a Monday night?
***

Most conferences are a bore. Not this one.

A man strode up to a panel of OB/GYNs at a medical conference in Baltimore and abruptly slapped the speaker on stage — twice — while claiming the Long Island-based physician had sexually assaulted his wife, according to a video of the incident.

A woman who appeared to be the man's wife calmly stood nearby during her husband's nearly two-minute long, profane diatribe from the stage.

She was by his side as the pair later left the ballroom, footage shows.

Video of the scene at the May 23 conference went viral after an anonymous user put it on Twitter Friday.

In the clip, the man can be seen stepping up onto the stage, grabbing the stunned doctor's shirt collar, and appears to push him back a step or two.
***

What was humor a number of years ago. Has now become reality in Dallas, Texas.

The City Council of Dallas has gone full retard. And since Texas is an Employment At Will State a firing will be legal.

LGBTQ ideology is the new racism. The Dallas City Council reportedly decided to make job "termination" one of the punishments for city employees who don't use a person's "preferred pronouns." Apparently disconnect from reality is a job qualification now.
***

I wish I had this guy's tick resistance.

Richard Ostfeld gets a burning, itchy welt after a tick bite but has never gotten sick from one.
Research suggests histamine in the blood kills the ticks long before they can infect him.
He has acquired tick resistance, which may help guide research and development of a tick vaccine.
We went from winter to full blown summer without spring. And the insects are brutal this year.
***

So what's up with pot users and munchies?

Frequent marijuana users tend to be leaner and less likely to develop diabetes. But the pseudo-health benefits come at a price, experts say

The stereotypical cannabis connoisseur perpetually has the munchies but is, paradoxically, perplexingly thin.
Now researchers at the University of California, Irvine, think they know why—and no, pot consumption isn't the secret to a svelte figure.

Not a healthy one, anyway.

Frequent cannabis consumers are leaner and less likely to develop type two diabetes. But the pseudo-health benefit comes at a price, researchers assert in a June 2 article published in Cell Metabolism
***

She also believes in Unicorns and Leprechauns.

Of Course We Should All be Working Less

All of this is to say that Bernie is right to call for fewer work hours. But why stop at 32 hours? We ought to start the conversation at 24 hours or even less. And the justification for fewer hours needs to go beyond what Bernie said about productivity. In other words, it's not just that we have "earned" the right to work less because of how much more productive workers are now than in the past. We deserve the right to work less because the purpose of our lives as humans is not to toil for the benefit of the wealthy, or to toil to earn worthiness, or even to raise the GDP. We deserve to work less because we deserve to have more time to enjoy our lives.3 We don't have to keep holding on to the bootstraps mentality or embrace the idea that we are a meritocracy—especially when social mobility has decreased, the rich tend to get richer, and the rest of us just keep working more.
***

Rules are rules says the HOA president.

'Malicious and vindictive': Woman says HOA towed late husband's cars as she planned funeral
Dori Cousley says others treated differently, however

PLANTATION, Fla. – A South Florida woman is accusing her homeowner's association of towing away her late husband's cars while she dealt with his sudden death and planned his funeral.

Dori Cousley's 59-year-old husband Richard died of a sudden heart attack.

"I was planning a funeral, planning a viewing, getting my sister-in-law here from Jamaica," she said. "The other sister lives out of South Florida."
***

Yes they were being brave. They also showed us what we all knew. That women's soccer doesn't deserve equal billing and/or revenue as men's soccer.

A team comprised of U.S. women's soccer legends and some of the best female players in the world lost with an astounding 12-0 score to Wrexham AFC, a team from Wales made up of current, former, and guest players.

CBS Sports reported on the game featured in "The Tournament," a 7-on-7 soccer competition with a $1 million prize to the tournament winner.
Megan Rapinoe couldn't be reached as she had a dildo in her mouth.
***
The ONT Musical Interlude & Pork Belly Emporium
On this day: 5 Jun 2002
Dee Dee Ramone, (Douglas Glenn Colvin), bass guitarist with the Ramones died at his Hollywood, California apartment of a heroin overdose aged 49. He was the group's primary songwriter, penning songs such as 'Rockaway Beach', '53rd & 3rd', and 'Poison Heart'. Via thisdayinmusic.com
&&&
On this day: 5 Jun 1993
Country singer Conway Twitty died from an abdominal aortic aneurysm. He had the 1958 US & UK No.1 single 'It's Only Make Believe'. Until 2000, he held the record for the most Number One singles of any country act, with 45 No.1's. He lived in Hendersonville, Tennessee, just north of Nashville, where he built a country music entertainment complex called Twitty City. via thisdayinmusic.com
***
But he seemed like such a nice pastor. Genius Award Winners.

CHARLOTTE, N.C. (WBTV) - A law enforcement investigation in Davidson County into drugs in the county led to a Baptist church on Sunday, deputies said.

Deputies from the Davidson County Sheriff's Office arrived at South Side Baptist Church in Lexington after receiving reports that a man staying at the church was manufacturing marijuana, a news release stated.

"I really hope they burn in Hell," one neighbor said. "I'm a Christian; that is so so wrong. It's wrong. It's wrong anywhere but especially in God's house."
***

Tonight's Feel Good Story of The Day, video style..........
***
Tonight's ONT has been brought to you by Determination.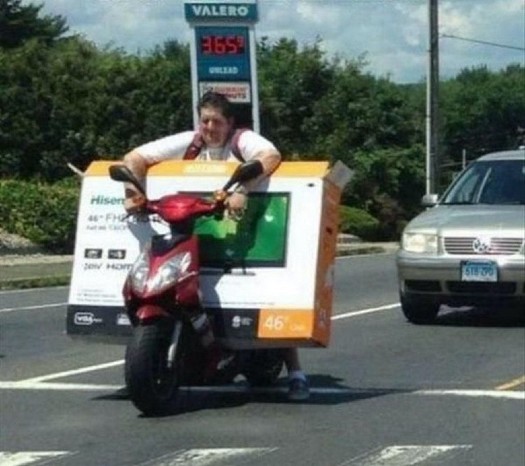 Notice: Posted with permission by the Ace Media Empire & AceCorp, LLC. The ONT is produced in the USA in a facility that uses everything that is offensive to snowflakes.

posted by Misanthropic Humanitarian at
09:57 PM
|
Access Comments