« Cell Phone Sympony Cafe
|
Main
|
Daily Tech News 26 April 2023 »
April 25, 2023
Tuesday Overnight Open Thread (4/25/23)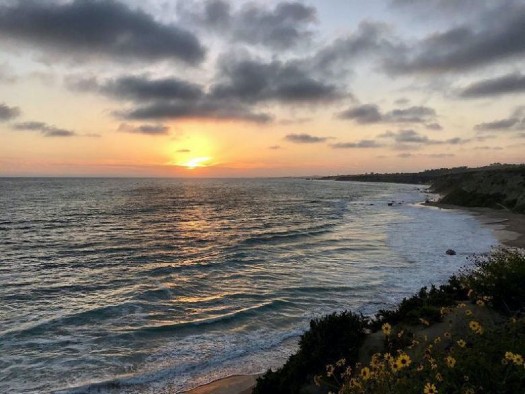 ***
The Quotes of The Day
Quote I

"I appreciate and understand everything you do to get to my shows, so it would be unfair of me to put on a show that I know will not be 100%," he continued. "I'm doing everything I can to speed up the process of getting to that 100% mark." Morgan Wallen
Quote II

"I think that the White House is looking for anything at this point to get away from this and take a victory lap and say, 'Yep, we got the guy or the Taliban got the guy who is responsible for all this,' and try to put this behind them," Darin Hoover, the father of Marine Corps Staff Sgt. Darin Taylor Hoover
Quote III

"So this week is lesbian visibility week, and as the first openly queer person to hold the position of press secretary for the president of the United States, I'm honored to welcome the cast of the 'L word' and 'Generation Q,' two Showtime series that chronicles the friendship, the love, the challenges and the triumphs of strong, funny, and resilient queer women!" WH Press Secretary Karine Jean Pierre
Silly Americans! What stranded Americans in Sudan or Afghanistan? It's National Dyke Week.
***

All good things come to an end. But on the other hand, Mother Nature hates a vacuum.

When Lorraine Fuller and her husband bought their Apsley, Ont. property over 15 years ago, it was brimming with wildlife thanks to the wetland that made up their backyard. But seemingly overnight, the pond was drained with no animal in sight.

Over the years they have owned this vacation home, located about 45 minutes north of Peterborough, Fuller said she has seen blue herons, a variety of ducks, turtles, otters, frogs, salamanders, and beavers.

Since it's a 100-acre lot, Fuller said they bought an amphibious vehicle that could take them from one side of the property to the other out on the water. She adds they also recently built a bunkie in November – which set them back about $75,000 – at the top of the property overlooking the wetland.
***
***
Since he is ours it's not too late to take Hunter Biden behind the woodshed.

Democratic President Joe Biden was excoriated by many online after he made a bizarre claim about who is responsible for raising children in the United States.

Biden and first lady Jill Biden honored educators who were nominated to be teachers of the year for 2023 at the White House when the president made the comments.

"I never thought, as a student of history, I never thought I'd be a president who's fighting against elected officials trying to ban and banning books," Biden said during his speech. "I've never met a parent wants a politician dictating what their kid can learn and what they can think, or who they can be."
***
Personally, I'm all for shaming people who drive F-150s and Escalades by themselves back and forth to the office every day. But there is the worry that by deflating tires, instead of starting a healthy conversation, these activists will turn people away from supporting the goals that they hope to achieve. The New York Post already labeled them "climate goons," and according to email screenshots posted on the Tyre Extinguishers' Twitter account, they've been called much worse. (It should be said that the group explicitly says to steer clear of SUVs used by people with disabilities, among other specific vehicles, and claims to focus its actions on luxury SUVs that are deemed unnecessary.)
***
Joe Rogan reviews Budweiser's latest commercial.
***
Former FNC and current CCN employee Chris Wallace knows a thing or two about digital platforms. Maybe he should return to right the ship. Nah, Just Kidding.

Tucker Carlson's surprise departure from Fox News on Monday was not the only exit at Fox News Media. Angry viewers dropped their subscriptions in the wake of him being shown the door from the network and his own show.

As Breitbart News reported, Fox News suddenly announced it would part ways with the opinion anchor and commentator who hosted the highly rated Tucker Carlson Tonight.
***
***
Zappa fans will get this.So many rumors have spread about Studebaker Hoch! Rupert Murdoch.
Consider this rumor, which was published
About three weeks hours ago in Rolling Stone!
(Oh, it's gotta be true!)
Studebaker HochRupert Murdoch can write the Lord's Prayer
On the head of a pin (No!)

Fox Has a Secret 'Oppo File' to Keep Tucker Carlson in Check, Sources Say
Eight sources tell Rolling Stone that the network's top brass has been stockpiling information on the departing primetime host


FOX NEWS EXECUTIVES have in their possession a dossier of alleged dirt on Tucker Carlson should he attack the network in the wake of his departure, eight sources at and close to the network tell Rolling Stone.

When Fox announced Carlson's departure on Monday, the network presented the separation as amiable. But according to one former on-air Fox personality, the anchor and some of the channel's top executives are parting ways on "the worst" and "messiest possible terms." Indeed, in private communications released last month as part of the Dominion-Fox lawsuit, the now-fired Fox host gossiped that one such exec "hates us," claiming she was covertly working against him and other hosts.

But if Carlson attempts to torch the network he's leaving, Fox is prepared, the sources say.

Eight people familiar with the situation tell Rolling Stone that Fox News and its communications department — long led by the notoriously aggressive Irena Briganti — has assembled damaging information about Carlson. One source with knowledge calls it an "oppo file." Two sources add that Fox is prepared to disclose some of its contents if execs suspect that Carlson is coming after the network.

Has their investigative reporting since the University of Virginia gang rape accusations improved? Billy The Mountain Tucker Carlson just laughed Ho, ho, ho, ha-ha-ha.
***

Bernie Sanders bank account must be flush. He's not going to run for POTUS.

Independent Vermont Sen. Bernie Sanders will bow out of running for president in 2024 and endorse President Joe Biden instead, according to an interview published Tuesday.

Sanders attempted to secure the Democratic nomination in the 2016 and 2020 presidential primaries, but finished second in both races.

For 2024, the 81-year-old Sanders told The Associated Press he will "do everything" in his power "to see the president is reelected."
***
American Airlines where rules are rules.

TWO elderly American Airlines passengers have been kicked off their flight over a little-known rule about bringing instruments onto the plane.

Despite purchasing a seat for their cello, the couple was kicked off of the April 5 flight.
***
***

The snack and munchie business in Minnesota is about to pick up.

Minnesota House passes recreational marijuana bill in vote of 71-59
***
The ONT Musical Interlude & Pork Chop Emporium

The following artists have birthdays today, April 25th:
1945 - Stu Cook
Stu Cook, bassist with Creedence Clearwater Revival, who had the 1969 UK No.1 and US No.2 single 'Bad Moon Rising' plus 11 other US Top 40 singles and the 1970 US & UK No.1 album Cosmo's Factory. via thisdayinmusic.com
1923 - Albert King
American blues guitarist and singer Albert King, best known for the influential 1967 album Born Under a Bad Sign and the title track. He died of a heart attack on 21 December 1992. via thisdayinmusic.com
1918 - Ella Fitzgerald
American jazz singer Ella Fitzgerald With Verve Records she recorded some of her more widely noted works, particularly her interpretation of the Great American Songbook. Fitzgerald died from a stroke on 15th June 1996 at the age of 79. via thisdayinmusic.com
***

He didn't need the extra credit to become tonight's Genius Award Winner.

A drunk clubber drove on pavements in a town centre then hit a traffic island, lost a hubcap and bit a police officer after trying to urinate in front of him.

Ashmit Limbu, 29, was spotted weaving his silver VW Golf around Ashford, Kent, after stumbling out of a club during the early hours of February 18.

He was so intoxicated he could barely drive the vehicle properly, mounting a grass verge to reach another road and almost hitting a shopfront.
***

As a former sports official I think this is fantastic. Tonight's Feel Good Story of The Day.

Deptford Township Little League starts new rule to cut down on spectators yelling at umps
"They're coming here, they're being abused, they don't need that," said Deptford Township Little League President Don Bozzuffi.

DEPTFORD TWP., New Jersey (WPVI) -- A new rule at a South Jersey Little League organization is being implemented to cut down on spectators fighting with volunteer umpires.

For years, officials with the Deptford Township Little League say a small number of spectators yell at the umpires for calls they don't like.

Now league officials say if you fight with the umps, you could find yourself making the calls.
***

Tonight's ONT has been brought to you by the old cliche, "If there's a will there's a way."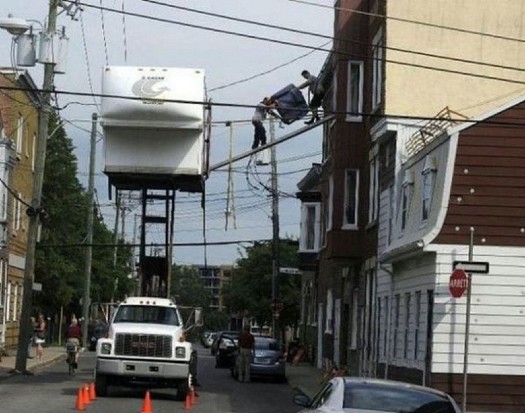 Notice: Posted with permission by the Ace Media Empire & AceCorp, LLC. There is no evidence whatsoever that The ONT causes cancer in lab mice. So bite me CA Prop 65 authors.


posted by Misanthropic Humanitarian at
09:55 PM
|
Access Comments