« RUPERT MURDOCH FIRED TUCKER CARLSON HIMSELF, REPORTEDLY "CONCERNED" ABOUT TUCKER'S REPORTAGE ON JANUARY 6TH HOAX
PLUS: RAY EPPS CLAIMS HE'S NOT A FED ON 60 MINUTES
|
Main
|
Bush, Obama, and Clinton Set Up Non-Governmental Organization to... Fly Illegal Aliens -- "Migrants," the Euphemism Goes -- All Over the US For Free »
April 24, 2023
Reports: Hunter Biden Is Hiding Out at the White House to Avoid Baby-Mama's Subpoenas for Financial Records
Hunter Biden is reportedly living at the White House secretly, to avoid being served subpoenas to produce documents and financial records in his illegitimate-daughter child support case.
Hunter Biden is believed to be hiding out at the White House while his baby mama goes on the warpath.

Lawyers for former stripper Lunden Roberts asked an Arkansas court Friday to jail the first son for failing to fork over his financial records as required in her lawsuit over support payments for their 4-year-old unacknowledged daughter, Navy.

Roberts claims Hunter, 53, is "flaunting the dignity and authority of the court" by failing to provide "one single item or word [of] discovery" and says, "This court should incarcerate the defendant in the Cleburne County Detention Center until he complies with this court's orders."

Roberts, 32, had to get a court-ordered paternity test to prove Navy was Hunter's, and last year Hunter applied to have his monthly support payments reduced.

Hm, why do you think Hunter wants to avoid disclosing financial documents? Why do you think Joe Biden would do something so ghetto like hide his disgraceful crack addict son in the White House to help him dodge subpoenas for financial documents?
Can You...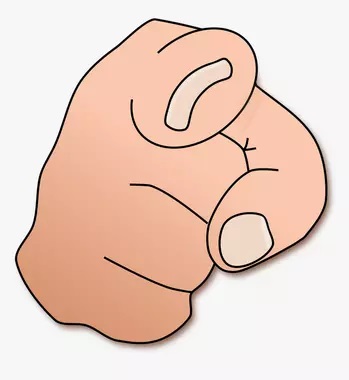 ...help solve this Ace of Spades Mystery?
She also has enlisted Biden nemesis Garrett Ziegler as an expert witness for the trial expected in July.

The 27-year-old former Trump adviser is founder of the nonprofit Marco Polo, which published a 644-page analysis of Hunter's infamous laptop last year, identifying hundreds of alleged crimes.

Ziegler is being sued by Hunter's "sugar brother," wealthy Hollywood lawyer Kevin Morris, for alleged harassment and invasion of privacy.

Morris generously paid off Hunter's $2.8 million IRS bill, which is part of a federal criminal investigation by the US attorney in Delaware, David Weiss, into the first son's overseas business dealings.

Things were brought to a head last week when a career IRS criminal supervisory special agent who has been investigating Hunter for three years came forward with claims that federal prosecutors are preventing tax charges from being brought against the president's son.
Speaking of: Hunter Biden will meet with (Democrat) US Attorney David Weiss regarding his outstanding tax case, and will probably be offered a sweetheart deal to make it all go away.
Remember, is this very meeting that urged the whistleblower to come forward and expose the fact that Merrick Garland is intentionally tanking the case. The whistleblower fears -- or, knows -- that right now, Weiss will almost certainly offer Hunter Biden a slap on the wrist.
Hunter Biden's lawyers will reportedly meet in coming days with U.S. prosecutor David Weiss and one Justice Department official after an IRS agent alleged the improper politicization of a tax probe into the president's son -- all while Attorney General Merrick Garland refuses to name a special counsel in the case.

As far back as May 2019, Hunter has been under investigation by the DOJ for tax fraud, money laundering, and violation of lobbying laws. Federal prosecutors, led by Weiss, have reportedly considered charging Hunter over a year ago for three tax crimes and one gun crime.
This also explains why Hunter would want to hide out in the White House to duck subpoenas. If his stripper baby-mama forces him to produce documents, and those documents create public outrage about the influence-peddling crackhead, the Democrat US Attorney will not be able to offer him terms as favorable as Merrick Garland and his boss would like.
Also note that by not appointing a Special Prosecutor, the President is effectively in charge of his son's "prosecution." Merrick Garland is Weiss' boss, and Biden is Garland's boss. This is the whole point of a Special Prosecutor -- to create a temporary office outside the chain-of-command so that we aren't all forced to pretend that when the president "prosecutes" his own son, he's doing so without fear or favor.

posted by Ace at
03:35 PM
|
Access Comments