« Saturday Evening Movie Thread [moviegique]: Experiments In Terror
|
Main
|
Daily Tech News 16 April 2023 »
April 15, 2023
Saturday Overnight Open Thread (4/15/23)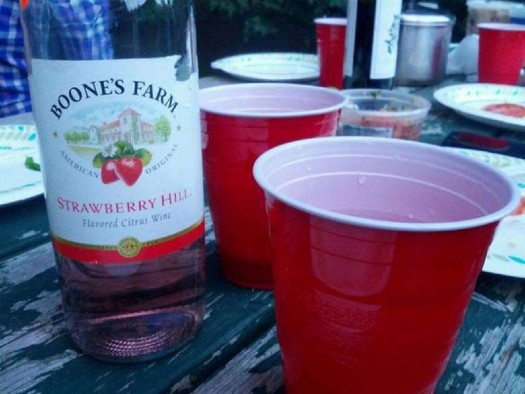 ***
The Saturday Night Joke

OLD WOMAN AND THE MULE
An old woman walked up and tied her old mule to the hitching post.
As she stood there, brushing some of the dust from her face and clothes, a young gunslinger stepped out of the saloon with a gun in one hand and a bottle of whiskey in the other.
He looked at the woman and laughed,
"Hey old woman, have you ever danced?"
The woman looked up at the gunslinger and said, "No ... I never did dance ... Never really wanted to"
A crowd has gathered as the young gunslinger grinned and said, "Well you old bag, you're gonna dance now!", and started shooting at the old woman's feet.
The old woman prospector - not wanting to have her toes blown off- started hopping around. Many were laughing.
When his last bullet was fired, the gunslinger, still laughing, holstered his gun and turned around to go back into the saloon.
The old woman turned to her pack mule, pulled out a double-barreled shotgun and cocked both hammers. The loud clicks carried clearly through the desert air, and the crowd immediately stopped laughing.
The gunslinger heard the sounds too, and turned around very slowly. The silence was almost deafening. The crowd watched tensely as he stared at the woman and the large gaping holes of those twin barrels.
The barrels of the shotgun never wavered in her hands as she quietly said, "Son, have you ever kissed a mule's ass?"
The gunslinger swallowed hard and said, "No m'am, but I've always wanted to"
THERE ARE FIVE LESSONS HERE FOR ALL OF US:
1 - Never be arrogant.
2 - Don't waste ammunition.
3 - Whiskey makes you think you're smarter than you are.
4 - Always make sure you know who has the power.
5 - Don't mess with old people; they didn't get old by being stupid." (H/T TNDeplorable)
***
Making the best out of a bad situation.
A 90-year-old woman who was left stuck after her tyres were blown out by a pothole got hungry and ordered a takeaway to her car.

A kebab shop came to the rescue when Jill Hireson, 61, and her elderly mum Kath Cains found themselves stranded in the village of Bitton, Gloucestershire.

The pair were on their way to lunch yesterday and were already hungry before their car suddenly hit a pothole and its front tyres were blown out.
***
California dreamin' or How to Decode a Cave.

All caves carry an air of secrecy: they hide beneath the surface of the earth, in quiet possession of natural wonder. That secrecy can be a bit intimidating, particularly for those with speluncaphobia, or a fear of caves and tunnels. But if you take some time to explore a cave and all its quirks, you can learn quite a lot about not just how the cave came to be, but how the world around it came to be, as well.

California has a wide range of caves, from the painted cave beneath Santa Cruz Island to Lake Shasta Caverns, which are 2,000 feet above sea level. While the state is well known for its mountains, seashore, and desert, caves are an often-overlooked way to experience the natural world of California. Many of these are "show caves", or caves that have been made accessible to visitors and offer guides. These often have staircases, pathways, man-made bridges, and even elevators that let tourists and scientists explore and study a cave's identity and landscape.
***

So you are out traveling. And during your travels you have some bucks set aside for an unforgettable meal. This could be the list for you.

The Best Restaurant Tasting Experiences in Every State

These special dining experiences allow you to try multiple things on the menu for one set price.
***
Hopefully you'll read the links and maybe comment 2 or 3 times before you fully read this.

How to Fall Asleep in 2 Minutes or Less

Have you ever unexpectedly found yourself with a snatch of time in which to steal a nap? You tried to settle into the chair or nook in which you found yourself, closed your eyes, and then . . . you just sat there, drowsy but awake. Despite feeling quite tired, you couldn't fall asleep, and soon the time was up before you had gotten in so much as a wink. Talk about frustrating! Not only did you not get to nap, you didn't do anything else either; if you weren't going to fall asleep, you could have done something productive instead!

It's quite a knack to be able to fall asleep at the drop of a hat, regardless of where you are and what's going on around you. To steal some shuteye at airports and on flights, on break times and car rides, in public places and private spaces — in all the interstices of life. Not to mention how grand it is to be able to go out like a light as soon as your head hits the pillow each night.
***

This sounds like something a Moron would invent.

Powdered Beer

A German brewery, Klosterbrauerei Neuzelle, has developed a powdered beer. Its rationale is that this will save on shipping costs, since eliminating the water from beer also eliminates most of its weight.
***
***
The ONT Musical Interlude & 1040 Form Emporium
&&&
***
Chickens can fly. Just ask our Genius Award Winner.

WILDWOOD, Fla. – A Florida man has been arrested after police say he threw chicken wings at his wife during an argument.

Police said they responded to a disturbance call at a home in Wildwood on Sunday night.
***

Zappa fans will know the altered reference............Is that house or is that a Sears house..........
***
Tonight's ONT has been brought to you by Cut Rate Locksmiths.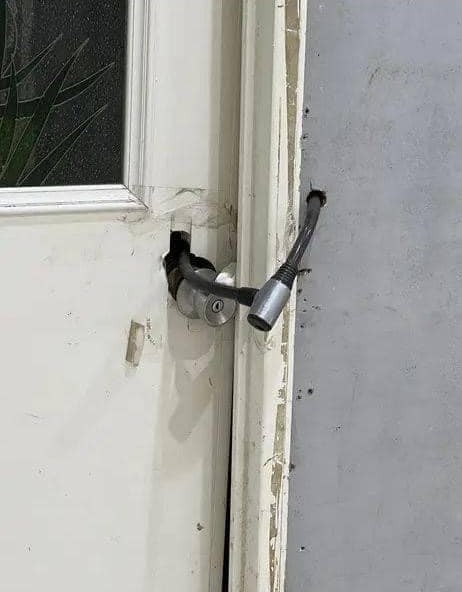 Notice: Posted with permission from somebody at the Ace Media Empire & AceCorp, LLC Headquarters. The carpeting is new. Please use the coasters.

posted by Misanthropic Humanitarian at
10:00 PM
|
Access Comments