« Balletic Elephant Cafe
|
Main
|
Daily Tech News 13 April 2023 »
April 12, 2023
Wednesday Overnight Open Thread (4/12/23)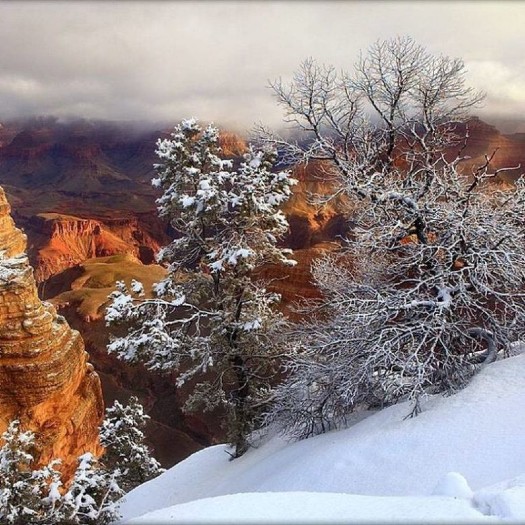 ***
The Quotes of The Day
Quote I

"If you can't talk real to them, then what's happening in this environment? In my mind, I've done nothing wrong." Former Florida Teacher Jeffery Keene
Quote II

"I'm not going to apologize for offending you. Actually, I think you should thank me." Courtney Love
Quote III

"There is no way that money is not going back into the budget. Libraries are an important resource for so many people. MO State Sen. Lincoln Hough (R)
***
***

Don't want to buy an EV. Uncle Sam says how dare you. You'll be made to purchase them.

President Joe Biden further accelerated the nation's switch to electric vehicles by announcing two proposed federal rule changes aimed at reducing greenhouse gases and other pollutants in motor vehicle emissions.

The changes, announced on April 12, would affect virtually all gasoline-powered vehicles on U.S. highways, save consumers an estimated $12,000 in fuel and maintenance costs over the life of a vehicle, and avoid almost 10 billion tons of carbon dioxide emissions through 2055, according to the Environmental Protection Agency (EPA).

The move aims to further the president's goal of having 50 percent of all new cars and light trucks and 30 percent of new medium- and heavy-duty trucks sold in 2030 be zero-emission vehicles. Electric vehicles (EVs) are considered zero-emission vehicles.

The EPA estimates that approval of these rules would result in 67 percent of new passenger vehicles and light trucks being EVs by 2032, along with 50 percent of buses, 35 percent of short-haul freight tractors, and 25 percent of long-haul freight tractors.
***
***

Resident of The White House Joe 'Mush Head' Biden continues to display his deteriorating mind.

Biden Lives at His Workplace and Doesn't Know Where His Home Office is Located

Biden's mind continues to slip.

During a Wednesday speech in Ireland, Joe Biden said the Oval Office was in the United States Capitol. Wednesday's gaffe is Joe Biden's latest embarrassing memory incident

During his speech, Biden told the Irish audience, "As a matter of fact, as you walk into my office in the Oval Office in the United States Capitol, guess what? You know who founded, designed, and built the White House? An Irishman, no not a joke.

On the bright side he didn't say "Pussy".
***

I need a chalkboard to keep track of the law suits. One the left side he'll be the plaintiff. On the right side he'll be the defendant.

Trump sues former attorney Michael Cohen for $500 million
A source familiar says the complaint against Cohen 'has nothing to do' with the Manhattan DA's case

EXCLUSIVE: Former President Donald Trump is suing his ex-lawyer Michael Cohen for more than $500 million, alleging a breach of his attorney-client relationship, unjust enrichment, and more, Fox News Digital has learned.

Trump's legal team filed the more-than 30-page federal lawsuit in U.S. District Court for the Southern District of Florida on Wednesday.
***

Is there hope for journalism? Maybe. Is there hope for school boards? Probably not.

High school student reporters reveal their new principal's graduate degrees were from a diploma mill; she resigns


What began as a routine school newspaper interview "to introduce the new principal to the community" ended in an investigation and resignation.

"Days after student reporters at Pittsburg High School in Kansas dug into the background of their newly hired principal and found questionable credentials, she resigned from the $93,000-a-year job," reports Mará Rose Williams of The Kansas City Star. "Student journalists published a story questioning the legitimacy of the private college — Corllins University — where Robertson got her master's and doctorate degrees years ago. Department of Education officials, contacted by The Star, confirmed student reports; the federal agency could not find evidence of Corllins in operation. The school wasn't included on the agency's list of schools closed since 1986. Robertson earned her bachelor's degree from the University of Tulsa."
***

All he wanted to do was to "Serve and Protect" and be a Genius Award Winner.


Drunk man causes chaos after breaking into Naples Police Department


NAPLES, Fla. — A drunk man was arrested after sneaking into the Naples Police Department and recklessly exploring.

Joseph Moulton, 36, jumped the fence of the south parking lot and went inside an unlocked patrol cruiser where he sat for a few minutes until he saw people come outside. Moulton hid in the bushes and then took action once the coast was clear.

According to the police report, Moulton used the nozzle of a water hose and shoved it underneath the west door before turning the water on, causing at least an inch of flood damage.
***
The ONT Musical Interlude & Home Cooking Emporium
Born on this day: April 12, 1944 - John Kay
German-Canadian rock singer, songwriter, and guitarist John Kay, from Steppenwolf who had the 1969 US No.2 hit single 'Born To Be Wild'. Steppenwolf sold over 25 million records worldwide, released eight gold albums and scored 12 Billboard Hot 100 singles. via thisdayinmusic.com
&&&
Born on this day: April 12, 1957 - Vince Gill
American country singer, songwriter and multi-instrumentalist Vince Gill who has won 17 Country Music Awards and 14 Grammy Awards. He has recorded more than 20 studio albums, and charted over 40 singles. via thisdayinmusic.com
***

"The Few, The Proud" Tonight's Feel Good Story of The Day.

Aformer Afghan interpreter who served with the U.S. Marines in his home country has earned the title of Marine.

Pfc. Aimal Taraki, who graduated from Marine Corps Recruit Depot San Diego on April 7, said he was inspired to join the Corps by his time working with the U.S. military in Afghanistan, according to a Marine Corps news story.
***

Tonight's ONT has been brought to you by Lost In The Translation.

Notice: Posted with permission by the Ace Media Empire & AceCorp, LLC. For a transcript of tonight's ONT please send $5.00 and SASE to petmorons at gmail dot com.


posted by Misanthropic Humanitarian at
10:00 PM
|
Access Comments