« Rube Goldberg Cafe
|
Main
|
Daily Tech News 11 April 2023 »
April 10, 2023
Monday Overnight Open Thread (4/10/23)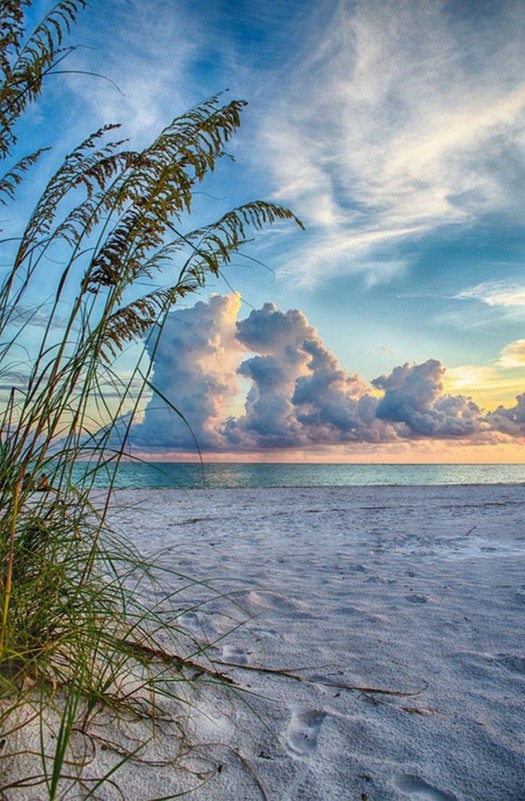 ***
The Quotes of The Day
Quote I

"When the pro-life movement is messaging on protecting children, they are winning. We have to humanize the child in the womb and inform voters what is at stake here." Matt Carpenter, director of the conservative Family Research Council's political action group FRC Action
Is the Pro-Life movement willing to accept some form of abortion?
*
Quote II

"People are rightly frustrated about this decision — but as dangerous a precedent it sets for a court to disregard FDA's expert judgment regarding a drug's safety and efficacy, it would also set a dangerous precedent for the administration to disregard a binding decision," Kamara Jones, acting HHS secretary for public affairs.
Yes Ladies & Gents, she said that with a straight face.
*
Quote III

"If I were more patriotic, I would burn the college's buildings to the ground," he threatened in a statement, adding that only the "soft spot in my heart for the students and faculty who remain prevents this."Aaron Hillegass, founder of the Big Nerd Ranch technology company
***

I wonder if Harvard and Wharton grad Alissa Heinerscheid drinks any Bud product on a regular basis. Furthermore I wonder if she has any idea who consumes Bud products.

Bud Light's VP says she wanted to update the 'fratty' and 'out of touch' branding with 'inclusivity' days before Dylan Mulvaney's controversial partnership with beer was unveiled
Alissa Heinerscheid spoke on a business podcast on March 30 to claim that the Anheuser-Busch beer had been 'in decline for a really long time'
The Harvard grad stated that it was essential that the brand attract more female and younger drinkers because otherwise 'there will be no future for Bud Light'
Heinerscheid gave her expertise just three days before a furious backlash was unleashed on the company when it partnered with trans influencer Mulvaney

One can look for more consumers without shoving false science down your customer's throat.
***

It is only my opinion. Your's may vary. And if it does, we agree to disagree. That said: The Stupid Party doubles down on stupidity.

The House Judiciary Committee plans to hold a field hearing on April 17 in New York City to examine how Manhattan District Attorney Alvin Bragg's policies have led to an increase in violent crime.

"We'll be hosting this hearing next week from NYC. We'll be hearing from victims who are suffering under DA Bragg's pro-crime policies. If Bragg can spend resources indicting President [Donald] Trump, he should be able to address the soaring crime in NYC," committee member Rep. Andy Biggs of Arizona tweeted.
***

He was kicked out of his elected position. But he'll be back, or will he?

TOPLINE Nashville's Metropolitan Council voted unanimously Monday to reinstate expelled State Rep. Justin Jones (D) to his seat in the state legislature, four days after Tennessee's GOP-led House voted overwhelmingly to expel him and one other Democrat for leading a gun reform protest at the State House in the wake of a deadly school shooting in Nashville—while one other Democrat who was booted from the House is also likely to get his seat back.
***

It takes all kinds to make the world go round and round and round.

An Australian man was arrested for allegedly kidnapping a platypus from the wild and taking it shopping. The Queensland Police Department said that the man, who was not identified, grabbed the wild animal from the water in Morayfield and then got on a train with an unidentified female.

The two rode the train for about 30 minutes, getting off at a stop in Caboolture. The pair then entered the King Street shopping center and showed off the platypus to other shoppers.

Officers tracked down the man and took him into custody. He was charged with one count of taking protected animal and one count of restriction on keeping or using taken protected animal. If convicted, he could face nearly $300,000 in fines.

The woman he was with was also detained and is cooperating with investigators.
***

I wonder if she was looking for 3 hots and a cot. Probably won't be able to get valu-rite where she is going.

A 78-year-old woman with two previous convictions for bank robbery was arrested while trying to rob another bank. The Pleasant Hill, Missouri Police Department said that Bonnie Gooch walked into Goppert Financial Bank last week and handed the teller a note demanding "13,000 small bills."

Gooch also apologized to the teller, writing, "Thank you, sorry, I didn't mean to scare you."

She left the bank with the money but was stopped by officers about two miles away. Officers said that her breath smelled strongly of alcohol, and they found the stolen bills scattered throughout her car.

She was taken into custody and charged with stealing or attempted stealing from a financial institution. She is being held in prison on a $25,000 cash bond. Officials did not say why Gooch tried to rob the bank.
***
The mental illness wave of "Trans" will soon leave. It isn't peak madness. Babies, toddlers, adolescents will soon demand to have sex. Let's face it. If an 8 year old says he is a girl, then he is old enough to consent to sex.

HAVE WE REACHED PEAK MADNESS?
The trans movement may not be the culmination of the culture war. It probably isn't. I just lack the imagination to discern what out next stop might be.

If we haven't reached peak madness, we have at least hit bingo on the trans insanity card. Happily ignorant of Dylan Mulvaney — the New York Post has a useful backgrounder here — I now learn that he has secured a deal with Nike as a sports bra model even though he "sports" a male appendage and his "transition" to "womanhood" appears not to have gone beyond the possible sprouting of nipples.

Can you top that?

Well, maybe with a little help from President Biden's National Endowment for the Humanities. At the Washington Free Beacon Collin Anderson reports: "Hola, Homosaurus: Biden Admin Shells Out Six Figures To Translate Gay Dictionary Into Spanish." Collin does not go gently into that good night: "The Biden administration is spending hundreds of thousands of taxpayer dollars to translate the Homosaurus, a self-described 'vocabulary of LGBTQ+ terms' that includes phrases such as 'anal fisting' and 'jizz,' into Spanish, documents show." Collin checked in with the NEH. As you may have guessed: "The National Endowment for [the] Humanities did not return a request for comment." Read the whole thing here.
***

The Ministry for State Security (Stasi) meets the ordinary citizen. Things don't turn out well as we know.

Report: As many as 40 Law Enforcement Officers from Federal and State Agencies were Undercover on J6
***
Food production vs. Green Energy.

There is tension in America's breadbasket with the push for green energy running up against rural residents trying to preserve a way of life. Now, some claim the stakes are even higher and could impact all of us, with a growing number of food farms being gobbled up by solar farms. Today, we're off to Wisconsin where some rural landscapes are becoming a shiny sea of solar panels.

This little windmill once powered a small water pump on the Polkinghorns' Wisconsin dairy farm. Now, it's surrounded by solar panels instead of cows.
***
Mad Magazine cartoonist Al Jaffee has passed on. RIP.
***
YouTube is giving Premium subscribers higher-quality video than everyone else

The service is rolling out a handful of new features for Premium subscribers, including a way for members on iOS to access an 'enhanced' version of 1080p.
***
The ONT Musical Interlude & Forgetfulness Emporium
&&&
Born on this day: April 10, 1947 - Bunny Wailer
Jamaican singer songwriter and percussionist Bunny Wailer, who was an original member of reggae group The Wailers along with Bob Marley and Peter Tosh. A three-time Grammy Award winner, he is considered one of the long-time standard-bearers of reggae music. He died on 2 March 2021 age 73. via thisdayinmusic.com
***

Follow that gorilla! Genius Award Winners.

A massive 8ft gorilla statue stolen from a garden centre has been spotted on a motorway.

Gary the gorilla was stolen from outside Reynard's Nursery near Carluke, Lanarkshire in Scotland on March 20.
Not Genius enough for you?
How about a fake vanity plate? Not just any vanity plate. Bend Over here is our:
Genius Award Winner.

4/7 UPDATE: Post-arrest, police determined that the suspect's actual name is Caleb Concepcion (and that "Justine Miranda" is an alias). This story has been updated to reflect that clarification.

APRIL 4--A New Jersey man riding a motorcycle with a phony license plate reading "BENDOVER" led Florida cops on a high-speed chase that ended with the suspect crashing his ride, court records show.

Police say Caleb Concepcion, 26, was spotted Sunday evening "operating a motorcycle that had the fake New Jersey tag." When a Clearwater Police Department officer approached Concepcion on foot at a red light, the Garden State resident "looked over at me and re-started the bike."
***

Customer service isn't dead. Tonight's Feel Good Story of The Day.

Mark and Jessica Getty try to make life easier for their son, William, who was born with quadriplegic spastic cerebral palsy. They wanted to build him a set of parallel bars to help him learn how to walk.

While searching for materials at Lowe's they met employee Dave Urban, who did more than just point them in the right direction.

After seeing William in his wheelchair and learning what the family desired, Urban spent half an hour fitting and cutting PVC pipes to the specifications the family researched and found.

"Then came the test. Will got up, out of his wheelchair and grabbed a hold of those bars," Urban told Fox 29. "I think you saw that courageous smile of his. Sense of pride, it keeps getting me."

Nice job Mr. Urban!
***
Tonight's ONT has been brought to you by Petitioning the Government For A Redress Of Grievances.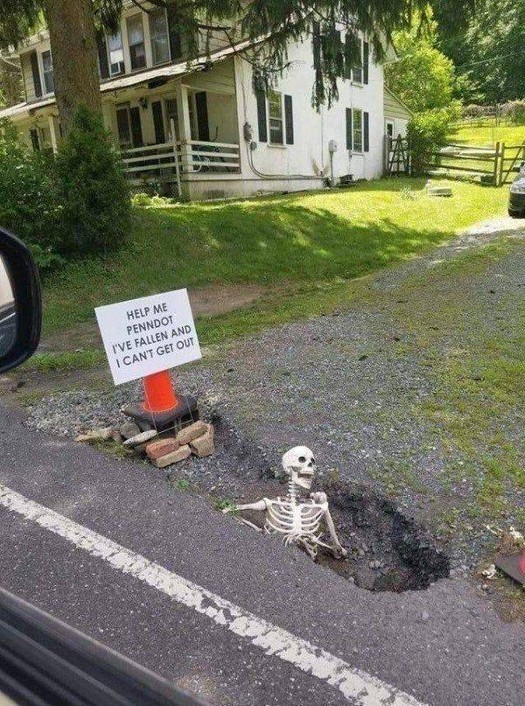 Notice: Posted with permission by the Ace Media Empire, AceCorp, LLC & Cooler Heads. We would give you a warning label. But you are all consenting adults or identify as consulting adults.


posted by Misanthropic Humanitarian at
10:01 PM
|
Access Comments