« EMT 4/9/23
|
Main
|
Judeo-Christian Philosophy And The Glory Of Western Culture »
April 09, 2023
Sunday Morning Book Thread - 04-09-2023 ["Perfessor" Squirrel]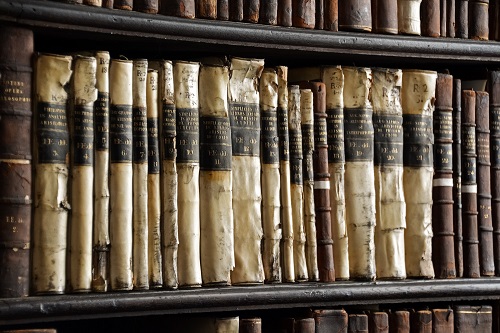 HAPPY EASTER!
"The angel said to the women, "Do not be afraid, for I know that you are looking for Jesus, who was crucified. He is not here; he has risen, just as he said. Come and see the place where he lay. Then go quickly and tell his disciples: 'He has risen from the dead and is going ahead of you into Galilee. There you will see him.' Now I have told you."

Matthew 28:5-7

Posted by: Marcus T at April 09, 2023 08:22 AM (8Voqu)

Welcome to the prestigious, internationally acclaimed, stately, and illustrious Sunday Morning Book Thread! The place where all readers are welcome, regardless of whatever guilty pleasure we feel like reading. Here is where we can discuss, argue, bicker, quibble, consider, debate, confabulate, converse, and jaw about our latest fancy in reading material. As always, pants are required, especially if you are wearing these pants...
So relax, find yourself a warm kitty (or warm puppy--I won't judge) to curl up in your lap, hunt down some Easter eggs, and dive into a new book. What are YOU reading this fine morning?
PIC NOTE
The pic above is from the Vatican Apostolic Archives, formerly known as the Vatican Secret Archives. They changed the name because "secret" implied that the Vatican was trying to hide something, when in reality it's just a private collection of documents disseminated by the Holy See. It's open to scholars, both religious and secular, though you do have to provide scholarly credentials and gain approval before conducting research. Mostly because these documents are very, very old, going back to the 12th century or so. Naturally, they don't want casual readers damaging the precious documents.
IMPACTFUL BOOKS
Today's topic comes courtesy of JM in Fla/Ill:
Can you recommend books with an *impact* on your life? I want to quit Amazon Audible subscription, but have eight credits to use. I'd like to use them for lasting books rather than, say, the latest Jack Reacher.

Suggestions? Thanks

Posted by: JM in Fla/Ill -- Behold the Manchurian Candidate at April 02, 2023 09:29 AM (i0e4P)

Since today is Easter Sunday, one impactful book would be the Holy Bible. It's arguably the most impactful book ever written.
In my own life, I can quantify books as "impactful" if they have had lasting meaning for me over the years because of what I've taken away from the stories to improve my own life. Many of the most impactful stories come from my adolescence and early adult years, when I was still trying to figure out who I am. In some ways, the books I read during that time shaped my character as much as my own parents and family life did. This includes truly excellent heroic fantasy, such as Tad Williams' Memory, Sorrow, and Thorn, and Robert Jordan's Wheel of Time (through Book 6), as well as J.R.R. Tolkien's Lord of the Rings.
I was in my mid-to-late 20s when 9/11 happened, so that sparked another phase of reading "impactful" books while I struggled to make sense of what occurred that day. I read quite a few of Robert Spencer's books on Islam, as well as Raymond Ibrahim and Walid Phares.
What books have been impactful in your life? Were they impactful due to circumstances or because you were at a certain stage in your life?
++++++++++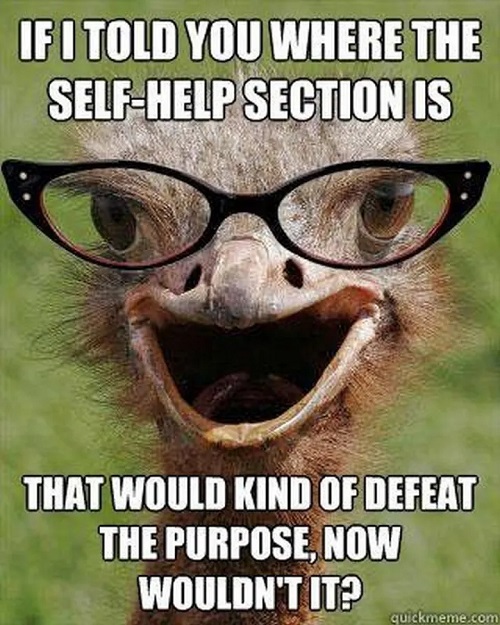 ++++++++++
IT PAYS TO INCREASE YOUR FICTIONAL GEOGRAPHY
Little Penwick, RI -- This fictional small town is the setting for Moron Author James Y. Bartlett's Swamp Yankee mystery stories. It's the smallest town in the smallest state. What I enjoyed about this town was how true to life it seemed. Small towns tend to have a lot of common features, such as the fact that everybody knows everyone and there's usually one or two families that cause a bit of trouble. They are also great for small-scale conflicts, where personalities clash as the characters strive towards competing goals. You can also set them just about anywhere. Another feature I enjoyed about Little Penwick was the challenge of trying to pinpoint it's location based on references to local landmarks that exist in the real world.
Yuggoth -- This is H.P. Lovecraft's fictional name for a real place--the dwarf planet Pluto. At the time he wrote his stories, Pluto had only been recently discovered (1930), so it was mostly a mystery to scientists and astronomers. That's no doubt why it captured Lovecraft's imagination. Mars and Venus had already been played out extensively in science fiction, so Pluto was the next great unknown. In Lovecraft's setting, Yuggoth is a hostile location, inhabited by Great Old Ones and a race of fungoid, crustacean-like creatures known as Mi-Go. These creatures like to experiment on humans by extracting human brains and putting them in "brain cylinders." This is just one example of an author taking an existing location and putting his unique stamp on it. Patrick Chiles does something similar with Escape Orbit where his main character travels to another object in the far reaches of the outer solar system. It's a gravitational body that is suspected to exist in real life but has not yet been confirmed or sighted yet. Turns out to be very strange indeed...
++++++++++
MORON RECOMMENDATIONS
Currently reading The End of the World is Just the Beginning, Peter Zeihan, a work of geopolitical nonfiction analysis predicting the imminent collapse of...well, basically, everything: demographics, global trade, stability, peace, you name it.

Oddly satisfying in a sort of, "Well, that pretty much sums it up and I thought so," kind of way.

Posted by: MarkW at April 02, 2023 09:12 AM (rrEnw)

Comment: As has been pointed out numerous times in the comments at AoSHQ, we do seem to be at a significant inflection point in history. Or the future, depending on how you look at it. Technology continues to grow and improve in leaps and bounds. But people continue to disappoint. Tyranny and death are right around the corner for so many, many people in the world. Maybe even us. The forces of Evil seem to have a free hand in the world these days. However, it's always darkest just before the dawn. Hope abides.
+++++
This week, I read The Secret Garden, by Frances Hodgson Burnett. I thought I was re-reading it--I was certain I had read it when I was a child, but I remembered absolutely nothing of it.

I was also thinking it had been written by Julie Andrews Edwards, so I got to searching. It turns out, the book I was remembering as The Secret Garden (which is a great children's book, by the way) was actually Mandy, by Julie Andrews Edwards.

I suspect JAE borrowed the concept from The Secret Garden, as Mandy is about an orphan girl who finds a secret cottage in the woods, and makes it her own special place.

Now I have to re-read Mandy.

Posted by: Dash my lace wigs! at April 02, 2023 09:17 AM (OX9vb)

Comment: The Secret Garden has always struck me as one of those books from childhood that everyone fondly remembers. I may have to go and read it myself, just to see what the hype is all about. Fortunately, it's available for free and Project Gutenberg. There are also a number of adaptations for both movies and television, so its popularity has endured across the ages, making it a timeless classic.
+++++
I finished The Other Side of Silence by Philip Kerr. It's 1956 and Bernie Gunter, ex-Berlin detective, is working under an assumed name as a concierge at the Grand Hotel on the French Riviera. He is hired by W. Somerset Maughn to deal with a blackmailer. When the blackmailer turns out to be someone Bernie dealt with during his time on the Eastern Front in Konigsberg, he tells this backstory to Maughn.

A tape made by Russian spy Guy Burgess brings British intelligence into the plot, and Bernie is framed as a Stasi agent. How he gets out of it is quite the tale.

Kerr always writes a good detective story and always sprinkles it with real people and events. In his Author's Notes at the end of the book he writes a paragraph or two about these events or what happened to these people in latter life. Reading this series, one can enjoy a good story as well as learn tidbits of history.

Posted by: Zoltan at April 02, 2023 09:23 AM (sDFJU)

Comment: I often enjoy stories that include real people, even if the story itself would be classified as "science fiction" or "fantasy" or, in this case, "mystery." Authors who do their research get to show off what they've learned and create interesting scenarios for real characters. Maybe events didn't play out in real life quite like they did in the story...or did they?
+++++
Yesterday I finished C.S. Lewis' Out of the Silent Planet, the first volume of his "Space" trilogy. It's definitely "hard" sci-fi, in a lot of ways better than Star Trek in accepting time/space limitations, dealing with differential gravity, etc.

That being said, it felt very allegorical, which maybe Lewis was aware of because the post script says the next volume will be different.

I should note that I've borrowed all three books from my local library, which speaks well of them. Given ongoing budget constraints and the confiscatory taxes I pay to support the thing, I shall make more use of it in the future.

Posted by: Ace-Endorsed Author A.H. Lloyd at April 02, 2023 09:34 AM (llXky)

Comment: This really is an exceptional series of books, written by a master storyteller. The last book in particular, That Hideous Strength is deeply chilling, particularly given the dark times in which we are now living. But, since this is C.S. Lewis we are talking about, the last book is also quite hopeful. Highly recommended!
More Moron-recommended reading material can be found HERE! (715 Moron-recommended books so far!)
+-----+-----+-----+-----+
WHAT I'VE ACQUIRED THIS PAST WEEK:
Escape Orbit by Patrick Chiles -- The sequel to Frozen Orbit, Jack Templeton takes a journey even deeper into the outer reaches of the solar system to explore a primordial mystery.
Time's Tapestry Book 2 - Conqueror by Stephen Baxter -- An alternate history of the events leading up to the Battle of Hastings in A.D. 1066, guided by a mysterious prophecy.
Time's Tapestry Book 3 - Navigator by Stephen Baxter -- An alternate history of Columbus, guided by yet another mysterious prophecy.
Phase Space by Stephen Baxter -- A collection of short stories that tie into Baxter's Manifold series.
WHAT I'VE BEEN READING THIS PAST WEEK:
Forgotten Realms - The Harpers Book 6 - Crypt of the Shadowking by Mark Anthony -- Caledan Caldorien must save his beloved city from the evil Zhentarim and unravel the mystery behind his shadow-shaping magic.
A Science Fiction Argosy edited by Damon Knight -- I'm almost done with this anthology. I just have one novella by Theodore Sturgeon to go...
Escape Orbit by Patrick Chiles -- Amazon was a day late in delivering this, but I won't hold it against them (this time!). Jack Templeton continues his solo exploration of the outer solar system, discovering a gravitational anomaly where "Planet Nine" is supposed to be. Meanwhile, climate change advocates are moving forward with their plan to block out the sun "to save the planet." Idiots.
The Ghost Dance Judgement by R.S. Belcher -- The weird west as you've never seen it before...
Gloriana: Or the Unfufill'd Queen Being a Romance by Michael Moorcock -- Just started it this morning. Seems to be a love letter to Mervyn Peake, as Moorcock emulates Peake's style and dedicates the book to him.
That's about all I have for this week. Thank you for all of your kind words regarding the Sunday Morning Book Thread. This is a very special place. You are very special people (in all the best ways!). The kindness, generosity, and wisdom of the Moron Horde knows no bounds. Let's keep reading!
If you have any suggestions for improvement, reading recommendations, or discussion topics that you'd like to see on the Sunday Morning Book Thread, you can send them to perfessor dot squirrel at-sign gmail dot com. Your feedback is always appreciated! You can also take a virtual tour of OUR library at libib.com/u/perfessorsquirrel. Since I added sections for AoSHQ, I now consider it OUR library, rather than my own personal fiefdom...
PREVIOUS SUNDAY MORNING BOOK THREAD - 04-02-23 (NOTE: Do NOT comment on old threads!)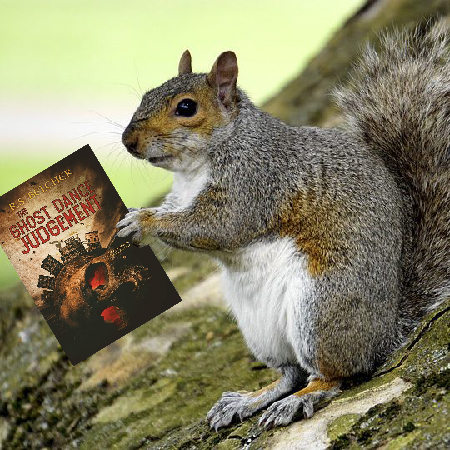 posted by Open Blogger at
09:00 AM
|
Access Comments