« Spring Is In the Hare Cafe
|
Main
|
Daily Tech News 4 April 2023 »
April 03, 2023
Monday Overnight Open Thread (4/3/23)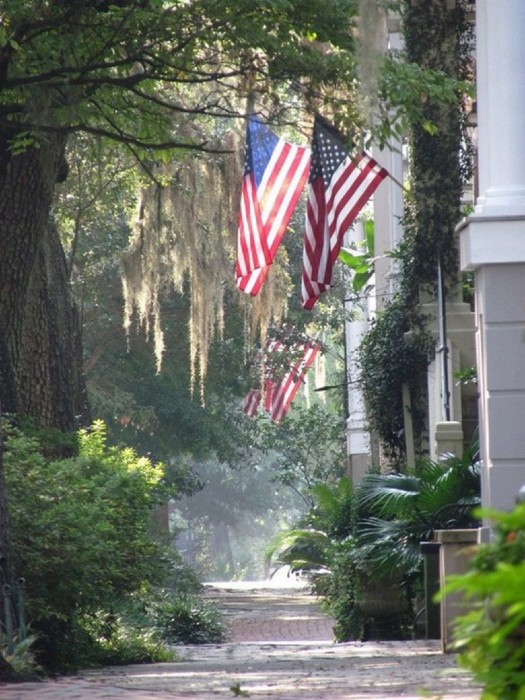 ***
The Quotes of The Day
Quote I

"I have made a decision, and my decision is I'm going to run for president of the United States," Former Republican Arkansas Governor Asa Hutchinson
Be still my beating heart.
*
Quote II

These problems aren't unique to one or two schools. But I think it's obvious why so much attention has focused on one or two schools. It's because they present themselves as the nation's best institutions of legal education. Yet they're the worst when it comes to legal cancellation. Moreover, what happens at these elite schools impacts the profession and the country.U.S. Court of Appeals for the Fifth Circuit Judge James Ho
Quote II

"We are transitioning from AM radio for most new and updated 2024 models," Ford spokesman Wes Sherwood
***
The following story is downright maddening. This Bull Shit must stop and stop now. Woke scolds broads are offended. Deal with your susceptibility of microaggressions by go playing in the freeway.

An incoming Massachusetts school superintendent revealed that his job offer was rescinded prior to his start date after he addressed two women on the school's committee as "ladies" in an email.

Vito Perrone was offered the position as the head of Easthampton Schools on March 23, but was notified that the job offer had been withdrawn over his choice of salutation in an email to the chairperson and executive assistant, both female, who reportedly interpreted his "ladies" greeting as a "microaggression," the Daily Hampshire Gazette reported.

Perrone told the local outlet that he sent the email in an attempt to negotiate higher pay and more sick days after calculating that the annual salary of $151,000 was around $14,000 less than his existing job as an interim superintendent at another school district. Perrone, who had served as principal of Easthampton Highschool eight years earlier, said in a Friday interview that he was willing to take a pay cut but was hoping for a cost of living adjustment in the three-year contract.
***

Gas prices. Let's Go Brandon Fuck Joe Biden.

The Organization of Petroleum Exporting Countries (OPEC) made a surprise Sunday announcement that its oil-rich member states would reduce production by more than one million barrels of oil per day through the end of 2023.

Essentially overnight, the price of crude oil surged more than six percent following OPEC's announcement — and it's another blow to President Biden's attempts to keep gas prices low as inflation continues to rage and the busy summer travel season is likely to drive demand and prices higher again.
***

I wish I could have had this guy next to me in math class.......
***
I have no sympathy whatsoever for any adult who uses the drive-thru at Starbucks. Suck it up Bitch.

'Can you feed the dog in your car, lady?': Customer rants about Starbucks drive-thru worker feeding pup cup to customer's dog
'I worked in a Starbucks drive thru, trust me we need this.'
I travel with a Stanley Thermos. I know where the good coffee is.
***
Is The ONT Always Looking Out For You? Oh hell yeah. I'm not sure if this qualifies though.

Dentists Warn Brushing Teeth In The Shower Is Dangerous

Having good dental hygiene is incredibly important - no one wants to have to get a root canal treatment - so most people brush their teeth twice a day. Some choose to kill two birds with one stone and clean their teeth while they are washing the rest of their body - in the shower. However, it turns out that is not the best way to get the job done and it can actually be rather unsafe as well.

Dr. Payal Bhalla, the lead dentist and clinical director of Quest Dental, told the Daily Mirror that not only is it not great for your teeth, but for your whole body too. For one thing, Dr. Bhalla explained, "Hot water in the shower can cause the bristles of your toothbrush to soften, which can make it less effective in cleaning your teeth." She went on to note, "It is recommended by dental experts to use an electric toothbrush for a more thorough clean, and whilst most electric toothbrushes are waterproof, I wouldn't recommend submerging them in water as it could damage the mechanism and bristles."
***
Not everyone accepts Mental Illness.

JUST a day after Transgender Day of Visibility, a protest has broken out in a Brooklyn park that was named after a famous transgender activist.

Members of the Proud Boys arrived at Marsha P. Johnson State Park on Saturday holding American flags, photos of Nashville school shooter Audrey Hale, and signs reading "stop encouraging child gender dysmorphia."
***

Did our Founding Fathers ever think this would happen to the USA?

The Institutionalized Minds of Most Americans

We depend on the state for everything from government jobs and student loans to occupational licenses and the use of public resources. And we have the habits of mind to prove it


Imust have seen "The Shawshank Redemption" at least a hundred times. It was an ubiquitous staple of college life in the late 1990s, like "Friends" or The Dave Matthews Band. It's the story of a young banker, Andy Dufresene (Tim Robbins), who tries to preserve his humanity and his hope while serving a life sentence after being wrongly convicted of the murder of his wife and her lover.

In the middle of the movie an elderly prisoner, Brooks Hatlen (James Whitmore), holds another inmate hostage at knifepoint. After Andy defuses the situation it is revealed that, after 50 years in prison, Brooks will be paroled. Brooks had spent his entire adult life in prison, and he didn't want to leave, so he reasoned that by committing another crime he could remain in prison. While Brooks' would-be victim surmises that Brooks is simply crazy, Andy's best friend, "Red" Redding (Morgan Freeman), has a different explanation: "He's just . . . just institutionalized."

Prison is the only world he knows; it's the only world that makes sense to him. Red explains that "These walls are funny. First you hate 'em, then you get used to 'em. Enough time passes, you get so you depend on them. That's institutionalized." Brooks' fears, and Red's explanation, prove prescient. Paroled, Brooks is unable to adjust to the world outside prison, and he hangs himself in his apartment.
***
The ONT Musical Interlude & Tip-Down Emporium
Born on this day: 3 Apr 1949
English singer, songwriter, and guitarist Richard Thompson who was a member of Fairport Convention and is now a solo artist. Thompson was awarded the Orville H. Gibson Award for best acoustic guitar player in 1991 and his songwriting has earned him an Ivor Novello Award. Thompson was appointed Officer of the Order of the British Empire (OBE) in the 2011 New Year Honours for services to music. via thisdayinmusic.com
&&&
Born on this day: 3 Apr 1944
Tony Orlando, singer from American pop music group Dawn who were popular in the 1970s. Their signature hits include 'Candida', 'Knock Three Times', and 'Tie a Yellow Ribbon Round the Ole Oak Tree'. via thisdayinmusic.com
***
I'm not sure why he wanted that thumb. Genius Award Winner.

Man accused of stealing thumb of terra cotta warrior statue at Franklin Institute party accepts plea deal

Michael Rohana will face a maximum of two years in prison and $20,000. The damaged 2,000-year-old statue is a Chinese national treasure
Gorilla Glue and a clamp. Good as new.
***
It always amazes me what some criminals will do in the State of Texas. Genius Award Winner becomes Tonight's Feel Good Story of The Day.

A Texas truck theft ended in gun fire after the suspected thief was tracked down by thevehicle's owner's AirTag.

San Antonio police received a stolen vehicle report at around 1 pm from a Braesview home. However, before police could recover the stolen truck, the owners of the vehicle decided to perform their own investigation, using an AirTag left in the truck to do so.
***

Tonight's ONT has been brought to you by Available Shade.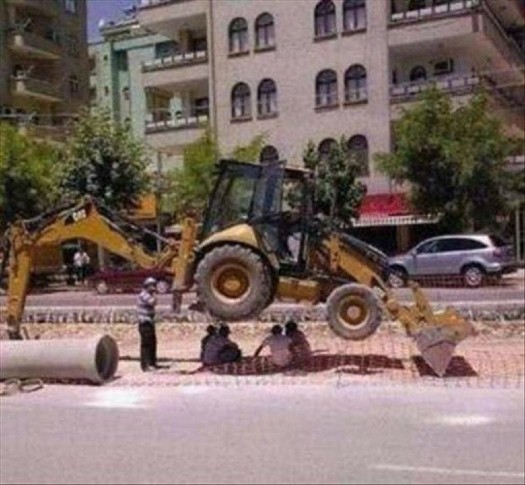 Notice: Posted with permission by the Ace Media Empire & AceCorp, LLC. The failure to plan on your part does not constitute an emergency on our part. Famous shit that Thomas Jefferson once wrote or said or something......
***
Weekly commenter stats for week of 4-2-2023

Top 10 commenters:
1 [578 comments] 'Joe Mannix (Not a cop!)' [81.09 posts/day]
2 [504 comments] 'TheJamesMadison, being witty and sophisticated with Ernst Lubitsch'
3 [469 comments] 'Sponge - F*ck Joe Biden'
4 [424 comments] 'REDACTED'
5 [406 comments] 'Aetius451AD Work Laptop'
6 [378 comments] 'andycanuck (Vwz3I)'
7 [371 comments] '... '
8 [369 comments] 'rhennigantx'
9 [367 comments] 'G'rump928(c)'
10 [362 comments] 'polynikes'
Top 10 sockpuppeteers:
1 [99 names] 'Ciampino -- as long as you keep the hubcaps polished' [13.89 unique names/day]
2 [92 names] 'Fuck this evil clown world '
3 [87 names] 'Central Bank of Novdu'
4 [52 names] 'Quarter Twenty '
5 [43 names] 'NC Feller'
6 [37 names] 'REDACTED'
7 [36 names] 'I am the Shadout Mapes, the Housekeeper'
8 [36 names] 'MikeG'
9 [28 names] 'pookysgirl remembers this battle'
10 [27 names] 'G'rump928(c)'