« Naughty Cupid Cafe
|
Main
|
Daily Tech News 30 March 2023 »
March 29, 2023
Wednesday Overnight Open Thread (3/29/23)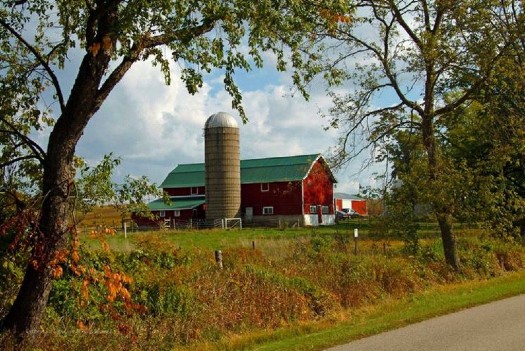 ***
The Quotes of The Day
Quote I

"Due to climate change, we have more heatwaves and older women suffer more. They die more often during these heatwaves than they otherwise would"Elisabeth Stern
Here's hoping that old bitch sweats to death tonight.
*
Quote II

"I know that thing that you have to get on and figure out how to text the money is difficult. I'm a technical idiot, but I can write a f–king check. And right now, that's courage, too, because I know what's happening. I just lost half my money to this banking thing." Actress Sharon Stone
Quote III

"I haven't a clue. I didn't see this coming. This behavior is so out of the ordinary for him. Obviously his personal safety is a concern." Joseph Murtha, Attorney
No. He is not employed at Dewey, Cheatem & Howe, S.C.
***

I feel better. The Kung Flu National Emergency is now over. What the hell will the Karens do now?

The Senate passed legislation Wednesday to scrap the federal government's three-year-old COVID-19 national emergency.

In a bipartisan 69-23 vote, the Senate voted to immediately terminate the emergency. Overall, more than a dozen Senate Democrats voted with nearly every Republican to pass the measure.

"Emergency powers are given to the executive branch so the commander in chief has the flexibility to quickly act in the event of a crisis," said Sen. Roger Marshall, the Kansas Republican who authored the measure. "That declaration was appropriate in 2020, but now it's time for the proper Constitutional checks and balances to be restored."
***

A 12 year restraining order without a razor. How is a poor girl suppose to survive?

A woman who stabbed her vulnerable victim before tying her to a chair and demanding cash has been jailed.

Zara Jade, 54, attacked her victim at a flat in Halifax last year and left her tied up while she withdrew money from an ATM.

Jade admitted offences of wounding with intent to do grievous bodily harm, robbery, fraud and false imprisonment at Bradford Crown Court.

She was jailed for nine years with an extended licence period of three years.

The injuries inflicted were described as "superficial" by prosecutor Lydia Pearce, who said Jade then took cash from the victim and also demanded her PIN number.

Jade used tights to tie her victim into a electrically-powered chair, set in the recline position.
***

Accidental incest? Hmmm. I guess no wisecracks about the British monarchy.

A Dutch musician is accused of fathering 550 children via sperm donations.

The Netherlands allows donors to father no more than 25 children, citing the risk of accidental incest.

The donor is being sued in a bid to prevent him from continuing to donate sperm.
Here's a novel idea. Catch him and cut his balls off. Case closed.
***

Lloyd Austin is a piece of shit and a perfect cabinet member for this regime.
***

I think these young ladies need to toughen up and get with the program. Girls can have erections ya know.

Female Students Sue Sorority For Admitting Biological Male Who Allegedly Gets Aroused Watching Women Undress

Sorority sisters are suing the Kappa Kappa Gamma (KKG) sisterhood for admitting a male University of Wyoming student, according to a complaint.

KKG admitted biological male Artemis Langford, its first transgender-identifying member, into its ranks in Oct. 2022. Guidelines set by the National Panhellenic Council define a sorority as a "single-gender organization comprised of women and individuals who identify as women" while leaving admission decisions up to individual chapters.

Suck it up Buttercups.
***

Everyone is presumed to be innocent until proven guilty. But...... Here's hoping this SOB spends an eternity in a prison cell and hell.

Sam Bankman-Fried's Legal Defense Is Being Funded With Alameda Money He Gifted His Father

While still CEO of now-collapsed FTX, Bankman-Fried transferred millions of dollars to his father. Some of those funds have since been used to pay for his mounting legal fees, according to two sources close to the company.
***

The ONT is happy to report Pennsylvania citizens will once again be represented in the US Senate.

Fetterman will return to the Senate next month: Report

No word if his depression has been resolved and if he has recovered from his stroke. The US Senate has "Special Needs" quotas to fill.
***

Crimes against humanity? I don't think so. But it is nice filler material for a Wednesday night.

SOUR NOTE Five discontinued candies you'll never get to chew on again and people are claiming it's a 'crime against humanity'
***
C'mon Gavin we want to know how batshit cray cray you are.

Newsom falls silent after calls for him to take executive action on reparations
Governor's position unclear amid calls for action as state weighs massive reparations plans

California Gov. Gavin Newsom is staying silent as his state considers doling out potentially hundreds of billions of dollars to Black residents in reparations as a way to make amends for slavery and subsequent discrimination.

Newsom, a Democrat, has yet to take a position or comment publicly on the prospect of his state potentially enacting a slew of recent reparations proposals that are gaining steam in California. The governor's office didn't respond to any of Fox News Digital's repeated requests for comment regarding his views on the issue and whether he's considered taking executive action to implement the plans being discussed if the California Legislature doesn't act.

The California Reparations Task Force, which was created by state legislation signed by Newsom in 2020, is considering a proposal to give just under $360,000 per person to approximately 1.8 million Black Californians who had an ancestor enslaved in the U.S., putting the total cost of the program at about $640 billion.

All of a sudden I identify as a black Californian.
***

When this story first broke The ONT covered it. The scales of justice have made their final determination.

'Weights in fish!' fishermen plead guilty to felony cheating charge
Two fishermen who stuffed weights in fish to win an Ohio tournament have pleaded guilty to cheating.
***
The ONT Musical Interlude & Birthday Cake Emporium
&&&
***

Math. Government schools and Genius Award Winners.


Police say they have arrested a woman who was overpaid as a substitute teacher in 2022 by more than $54,000 and refused to return the money.
Shalyn Coley, 24, was hired to work at Stamford Public Schools on Nov. 20, 2020. At the time of this incident her pay rate was $105 per day.

If Ace mistakenly paid me or my dental plan premium I would be out of here so fast.....
***

Tonight's ONT has been brought to you by Kitchen Creativity.

Notice: Posted with permission by the Ace Media Empire & AceCorp, LLC. Proudly presenting a Karen-Free Zone.

posted by Misanthropic Humanitarian at
09:56 PM
|
Access Comments