« Fashion Designer Whose Luggage Went Missing, and Then Saw Sam Brinton Swanning Around In Her Hand-Made Clothes, "Lost" Her Bag In... Washington, DC
The FBI Has Been Informed of the Theft and Is Burying the Case
|
Main
|
Fire of Manhood Cafe »
February 23, 2023
Sam Bankman-Fried Hit With Additional Charges, Alleging Attempt to Buy Political Influence During Midterms
Jacob Silverman @SilvermanJacob

Reading through SDNY's superseding indictment against SBF, which now includes 12 charges (up from 8). What sticks out right away is that the government lists the FEC as a fraud victim and is explicit about Sam's attempt to purchase political influence.

Prosecutors allege FTX was not a "legitimate business." It was SBF's piggy bank.

USG claims SBF used Alameda funds to fill a $45m hole at FTX[.]US. Not much money in this overall scheme.
He notes the new indictment alleges commingling of funds between FTX (the bitcoin trading firm) and Alameda (the investment firm). This is important because people leaving their money at FTX were guaranteed their funds would not be used for any purpose -- essentially Bankman-Fried was providing them with a digital bank vault, a place to park their money in between trades. And your banker cannot just take your money to cover losses he's accrued with his investment firm.
But that's of course what he did. And that's fraud. Or, just theft, really.
But on to the parts alleging Sam Bankman-Fried's scheme to pump money into DC.
It also laid out in greater detail the straw donor scheme that SBF allegedly used to funnel $70 million to candidates to help influence the 2022 midterms. According to the indictment, SBF "made over 300 political contributions, totaling tens of millions of dollars, that were unlawful because they were made in the name of a straw donor or paid for with corporate funds." To avoid the law and exceed the contributions he could make, he allegedly made some of those political contributions in the name of two other FTX executives.

According to the indictment, he had one associate be the "face" to give to "center-left" candidates and another to give to Republican candidates. One consultant told one of the associates: "In general, you being the center left face of our spending will mean you giving to a lot of woke sh-t for transactional purposes."


They also tried to keep donations to Republicans in the dark.
That is, they made them through straw donors. Republicans wouldn't know they were coming from Bankman-Fried. Though presumably they would still know that the donor wanted whatever legislative favors Bankman-Fried wanted.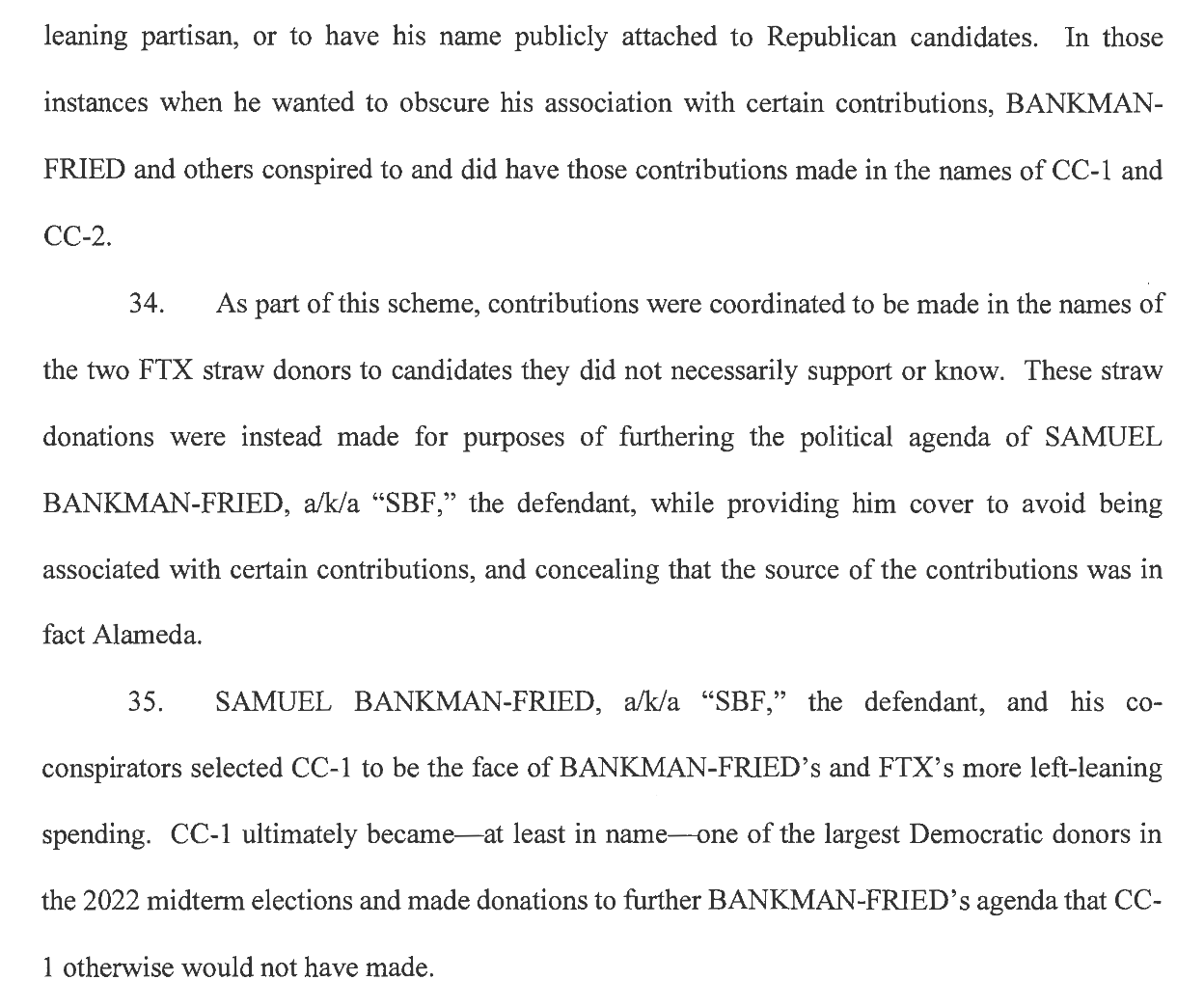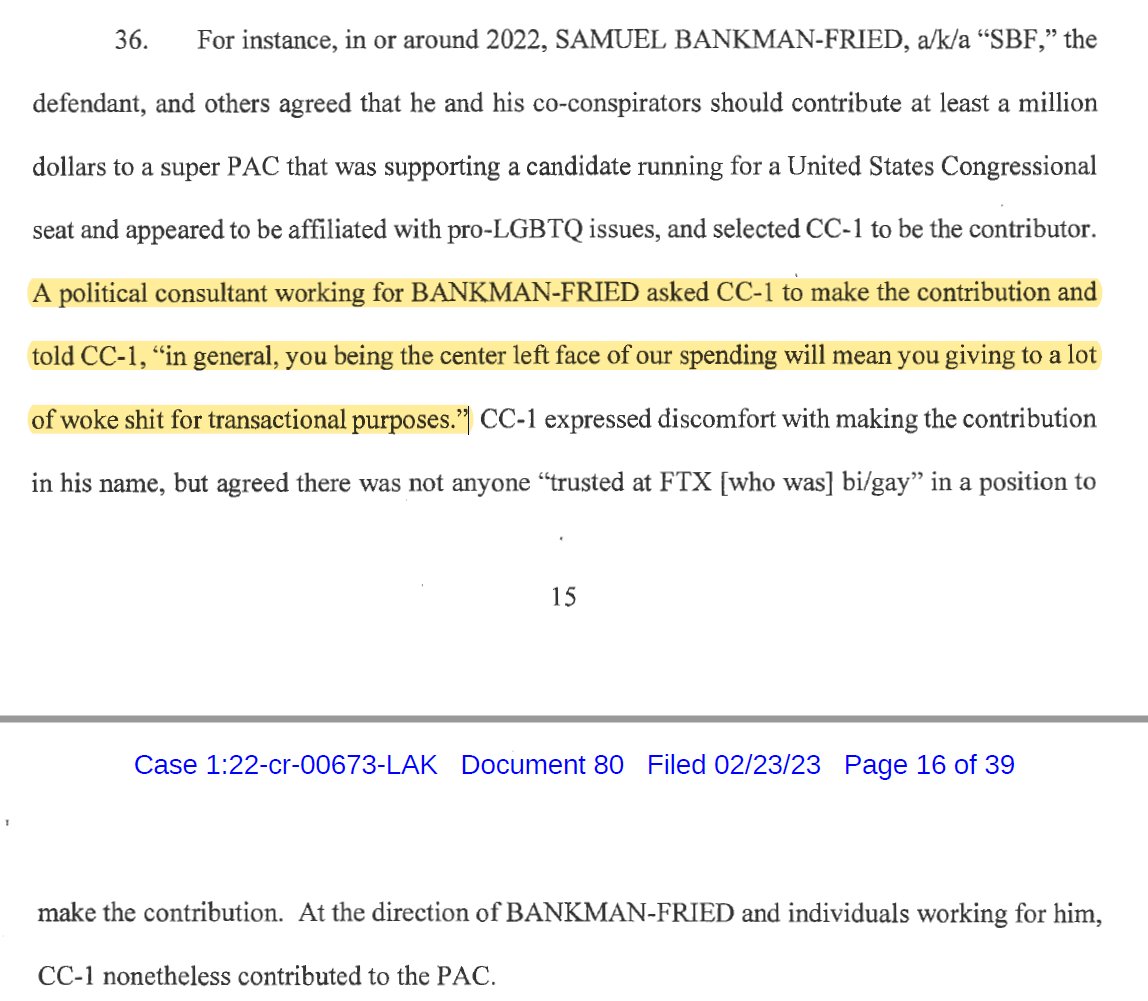 posted by Ace at
06:30 PM
|
Access Comments