« Beaver Fever Cafe
|
Main
|
Daily Tech News 22 February 2023 »
February 21, 2023
Tuesday Overnight Open Thread (2/21/23)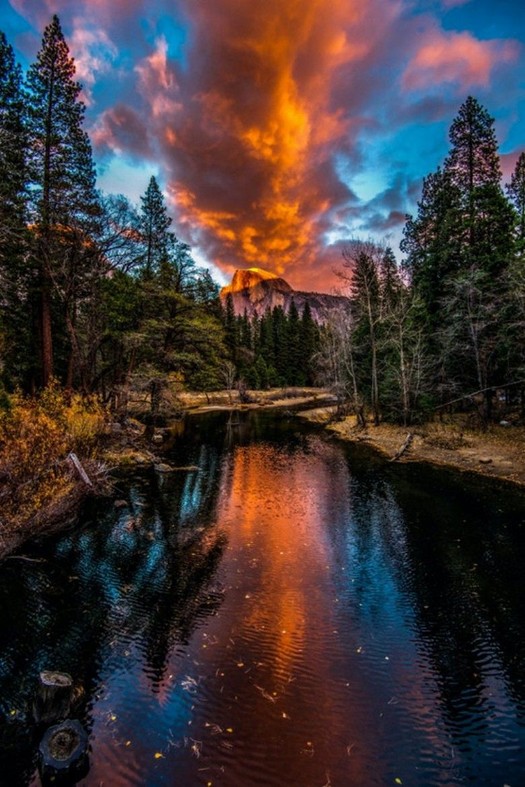 ***
The Quotes of The Day
Quote I

"It felt tone deaf to me. I'm in violation for being a victim."
Chris Newby
Quote II

"I've had a couple of shark-related incidents over the years where they attacked propellers, but never a marlin disabling a vessel," Marine Rescue Merimbula unit commander, Bill Blakeman
Quote III

Facts are stubborn things; and whatever may be our wishes, our inclinations, or the dictates of our passions, they cannot alter the state of facts and evidence. President John Adams
Quote IV

"Don't make this a human rights issue – this is a biological issue. Simple as that. Trust me, I am a man," former NFL star Marcellus Wiley
***
Moi opinionated? I guess. When your name is on the door you can make the rules. Until then either show up or don't let the door hit you on the ass on your way out.

The shift toward more traditional work arrangements, however, comes as Amazon seeks to downsize amid macroeconomic tumult and a decline in consumer demand that followed the lockdown-induced recession. Amazon dismissed some 18,000 employees over the past several months and implemented a freeze on incremental hires in the corporate workforce.

Employees in the Slack channel nevertheless drafted petitions against the return to office policy. "We, the undersigned Amazonians, are responding by petitioning for the right to choose where to work, including remote locations," an early version of the document said, according to Business Insider. The petition included survey data which found 56% of Amazon employees desire "monthly sync-ups in the office," while 31% want to work in the office one or two days per week.
***
Are you subject to random blood tests? You may want to leave that Everything Bagel or Lemon Poppy Seed muffins alone until you aren't.

The Department of Defense is warning service members to avoid poppy seeds due to concerns that it could affect drug testing.

In a memo published on Tuesday, Under Secretary of Defense for Personnel and Readiness Gilbert Cisneros told service members to avoid "all consumption" of poppy seeds, including in food products and baked goods.


"Out of an abundance of caution, I find protecting Service members and and the integrity of the drug testing program requires a warning to avoid poppy seeds," Cisneros wrote.

According to the United States Anti-Doping Agency, poppy seeds can absorb opium extract when being harvested. This can then sometimes cause morphine and codeine — which are pain relief drugs in the opioid family — to be detected in urine up to 48 hours after it is ingested, which can then cause false positives in drug testing.
***

From despised grifter to applauded grifter. The life and times of congress critters and the non-profit world.

Democrat Rep. David Cicilline (D-RI) has announced that he will be resigning from Congress.

Cicilline, who led the impeachment efforts against President Donald Trump, will be cashing in with a nonprofit group.

The congressman will leave the House of Representatives at the end of May.

He said: "For more than a decade, the people of Rhode Island entrusted me with a sacred duty to represent them in Congress.
***

Raquel Evita Saraswati if you are reading tonight's ONT please see Quote III.

Raquel Evita Saraswati, who claimed Arab, South Asian, Latin descent, outed by her own mom: 'White as driven snow'

The senior inclusion officer of a Philadelphia-based social justice group has been lying about her ethnic identity for years — claiming she is a woman of color despite being "as white as the driven snow," her mother alleges.
***

No offense Subway sammich artists and consumers. I don't want to charge an EV hanging out with you. I want to fuel my vehicle in 15 minutes or less and get the hell out of there.

McDonald's built in-store playgrounds for children. Now, Subway wants to build playgrounds for EV users.

The sandwich chain, which recently announced plans to explore a potential sale, said it plans to add charging parks to select restaurants. Dubbed Subway Oasis, the EV parks will be outfitted with "charging canopies with multiple ports, picnic tables, Wi-Fi, restrooms, green space, and even playgrounds," the chain said Tuesday.
***

Why did the chicken cross the road? To kill the Mick.

Irish Man Died After Being Attacked by Chicken

An Irish man who was in remission following his cancer diagnosis passed away as a result of a ferocious chicken attacking him in his farm house, according to a recent inquest, the Irish Examiner reported.

After sustaining severe injuries from a chicken attack, Jasper Kraus passed away in April of last year.
***
***

I miss the old days, like when potato chips came in one flavor. Greasy and salty.

Pus*y-flavored kettle chips

Chazz, an unconventional baked chips company based in Lithuania, wants people to talk, date, and bone over practicing abstinence. Quoting research that says "millennials are having 3 times less sex than their parents at the same age," they offer a solution: figure out what spices vulva tastes like and make pussy-flavored kettle chips to draw attention to this "disastrous trend." What are in these things? "56% potatoes, rapeseed oil, maltodextrin, salt, onions, garlic, sugar, cream powder, yeast extract, natural flavouring, acidity regulator (sodium acetate), lemon powder (lemon juice powder, natural flavouring), parsley, black pepper, natural sour cream flavouring, antioxidant (citric acid), bay leaves." Wow, bold claim. That's what they think it tastes like?
***

Well I've never been to Spain. And after reading this I'll probably never go. Becoming a true hermit and disposing my laptop seems like a better idea, daily.

In case you didn't think the world was sinking low enough with all the gender/pedophilia craziness, I give you Spain's new Animal Welfare Law that decriminalizes having sex with animals because zoophiles are just another spectrum on the trans flag.
The Dream Team says, "We aren't going either."
***

Last night The ONT covered Burger King departures. Tonight we discuss a Taco Bell returns.

TACO Bell fans are rejoicing as a menu favorite is coming back with a revamped recipe.

The restaurant is reintroducing its Cantina Crispy Melt Taco.
***
The ONT Musical Interlude & Fresh Squeezed OJ Emporium
Born on this day: 21 Feb 1949
American songwriter, musician Jerry Harrison, keyboards, guitar, Jonathan Richman And The Modern Lovers, and Talking Heads, who had the 1983 US No.9 single 'Burning Down The House', and the 1985 UK No.6 single 'Road To Nowhere'. Also a member of Casual Gods. via thisdayinmusic.com
&&&
On this day: 21 Feb 2019
American musician Peter Tork died age 77. He was diagnosed with a rare form of tongue cancer in 2009. The Monkees were brought together for an American sitcom TV series in 1966. Best known as the keyboardist and bass guitarist, they had the 1967 UK & US No.1 single 'I'm A Believer' plus other hits including 'Last Train to Clarksville', 'Pleasant Valley Sunday', and 'Daydream Believer'. via thisdayinmusic.com
***

One of those days at work. Genius Award Winners.

CLEARWATER, Fla. — Two west-central Florida paramedics were suspended after pronouncing a man dead who was later found to be still breathing, authorities said.

The paramedics, from Clearwater Fire and Rescue, were placed on administrative duty after Wednesday's incident, WTSP-TV reported.
***

Contrary to the daily news, America is still a great country. Tonight's Feel Good Story of The Day.

Family Raises Over $263,000 For 72-Year-Old Domino's Employee Who Fell Delivering Pizzas

A family in South Carolina has raised over $263,000 for a 72-year-old delivery driver who fell on their front porch while delivering their food.

Barbara, 72, is a Dominos delivery driver in Moncks Corner, SC. Earlier this month, she fell on the front porch of a family's home.

"Our Dominos delivery driver fell on our front porch today and my heart just hurts for her. She's clearly having a hard time. She was so worried about our food but all we cared about was that she was okay," Lacey Keighron said.
***

Tonight's ONT has been brought to you by Inspiration.
Notice: Posted with permission by the Ace Media Empire & AceCorp, LLC. The ONT serving your ONT needs since 2008.


posted by Misanthropic Humanitarian at
10:00 PM
|
Access Comments