ę Kangaroo Gun Show Cafe
|
Main
|
Daily Tech News 16 February 2023 Ľ
February 15, 2023
Wednesday Overnight Open Thread (2/15/23)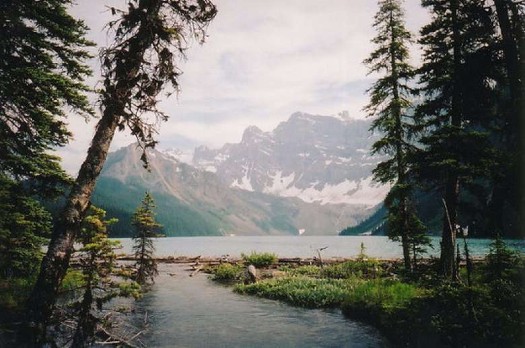 ***
The Quotes of The Day
Quote I

"Lock your doors tonight," Sen. John Kennedy (R-LA)
Quote II

"Our life in 10 years from now will be completely different, very much affected and who masters those technologies, in some way, will be the master of the world." Klaus Schwab
***
"Which leaves us with one simple question - how the fuck did these Stanford faculty members get so rich as to guarantee that size of a bail?"


Bankman-Fried's Bail Guarantors Revealed

The previously sealed names of two people who co-signed Sam Bankman-Fried's $250 million bail package have been publicly released.

The guarantors were identified in the unredacted bonds as Andreas Paepcke, a Stanford research scientist...
***

The ONT has covered this topic in the past. It isn't easy being a farmer. And like a broken clock, the Biden Regime is right to back up the farmer against John Deere.

President Biden's Department of Justice has formally made its position known on a class action filed against John Deere over farmers' right to repair their tractors.

John Deere owns 53 percent of the market share for tractors in the U.S. and has become notorious among farm workers for using monopolistic practices when it comes to repairs. Last month, Forest River Farms launched a class action lawsuit against John Deere accusing them of violating antitrust laws with its repair policies, including putting software locks on their tractors and restricting access to repair tools. In a "Statement of Interest" filed Monday, the DOJ sided with plaintiffs and forcefully disagreed with Deere's analysis of antitrust law.
***
Raquel Welch, an actress who was considered one of the most attractive women to ever star in the film industry, passed away Wednesday. She was 82 years old.

TMZ reported that Welch died this morning after battling a short illness.
***

When the youngest tax Mis. Hum. tax exemption was married. I was forced to wear a God Almighty awful pair of shoes. I understand the bride and Garrett.

Brides spark heated debate after rocking white bedazzled crocs on their wedding day: 'It's classless and gross'
Brides have split opinion by wearing crocs to their wedding
The entire bridal party has worn the clogs to some weddings
Guests can't decide if it's 'gross', or stylish and clever
***

Might as well have Gilgan's Island without Giligan. Black Adder without Rowan Atkinson, blasphemy.

Blackadder to return after 20 years – but fans lament Rowan Atkinson update

Red Nose Day sketch will see Tony Robinson return as Baldrick
***
2023's Most Sinful States in America

Red states and blue states may like to point to one another as the source of all that is wrong with the U.S., but the truth is that each of the 50 states has its own virtues and vices. For example, West Virginia has the worst drug problem, and it certainly comes as no surprise that Nevada is the most gambling-addicted.

The cost of state sins is something we have to share as a nation, though. Gambling alone costs the U.S. about $5 billion per year. That's nothing compared to the amount of money we lose from smoking, though – over $300 billion per year. Harmful behavior on the individual level can add up to staggering economic costs on a national scale.
***

Back to hand lotion and tissue paper.

USERS FURIOUS AS AI GIRLFRIEND APP SUDDENLY SHUTS DOWN SEXUAL CONVERSATIONS
HONESTLY, THIS IS PRETTY SAD

After lots of bad press, the Replika artificial intelligence chatbot app has turned off its horny texting capabilities — and man, are the AI wife guys pissed.

As Know Your Meme points out, Replika's removal of its NFSW mode isn't just causing the usual amount of internet dude pathos. Some even say it's making them literally suicidal.
***

I'm not sure why they call it a Sports Utility Vehicle (SUV). There isn't much sporting going on with a 92 mile range.

Japanese automakers have been late to the electric vehicle game across the board, offering a limited number of EVs and plug-in hybrid models as both demand and the market in the US grow.

Just this year, Mazda released its very first North American EV model, the 2022 Mazda MX-30 SUV, with rumored plans to release a rotary range-extending engine to the model line in January of next year.

I spent a week with the small, stylish, and fun to drive all-electric vehicle, and while itís got some really thoughtful design-forward looks and itís great on the road, Mazdaís first all-electric crossover is, sadly, a pretty big disappointment.
***
The ONT Musical Interlude & Calendar Emporium
Born on this day: 15 Feb 1944
Denny Zager, singer with Zager and Evans who had the 1969 US & UK No.1 single 'In The Year 2525'. Despite the record's huge success, follow-up singles such as 'Mr. Turnkey' went largely unnoticed. Zager now builds custom guitars at Zager Guitars, which is based in Lincoln, Nebraska. via thisdayinmusic.com
&&&
On this day: 15 Feb 1981
American guitarist Mike Bloomfield was found dead in his car in San Francisco from an accidental heroin overdose aged 37. He was a member of the Paul Butterfield band and Electric Flag and had played on Bob Dylan's album Highway 61 Revisited. Bloomfield's Telecaster guitar licks were featured on Dylan's 'Like a Rolling Stone', and he appeared onstage with Dylan at the Newport Folk Festival, where Dylan used Bloomfield and the Butterfield Band which marked Dylan's first use of an electric band in a live performance. via thisdayinmusic.com
***

I wonder if it was a first date. One of Two, Genius Award Winners.

A man who wanted an early-morning snack after a night of drinking has been banned from driving.

Liam Smith, 20, was spotted on his step-mum's three-wheel e-scooter with a woman on the back at 4am on January 14.

He was then seen staggering into a branch of McDonald's in the Three Counties Retail Park in Malvern, Worcestershire, by police officers called out to another incident.

They breathalysed him and he was found to be three times over the drink-driving limit.
&&&

Completely fvcked. 2nd of two Genius Award Winners.
A drunk man driving around five marked patrol cars and an ambulance with emergency lighting activated at the scene of an accident was found with illegal drugs and firearms in his fire vehicle authorities say.

Jimmie L. Phillips struck at least one of the police cars in the 300 block of Kingsley Road Lower Allen Township on Jan. 27 at 1:20 a.m., according to a release on Feb. 10 by area police.
***

Return of the prodigal dog. Tonight's Feel Good Story of The Day.

Lost dog finds her way back to former shelter, rings doorbell for help
Bailey not only made her way across the city to the shelter she used to live in ó she also knew exactly how to let her old friends know she was there.
&&&

Hopefully, he didn't attempt to carry her over the threshold. That's a sport for young people. Our second Tonight's Feel Good Story of The Day.

Morty, 93, and Alice, 91, held the vow renewal with family and friends on Tuesday at their home in Jericho, NY.

Morty and Alice actually met at a Valentine's Day party in their Bronx neighborhood in 1948. They tied the knot on February 4th, 1951.

The couple has one son and two daughters, six grandchildren and nine great grandchildren.

Congrats Morty and Alice. In a disposable society, nice to see you make it this far.
***

Tonight's ONT has been brought to you by Interesting Marketing Ploys.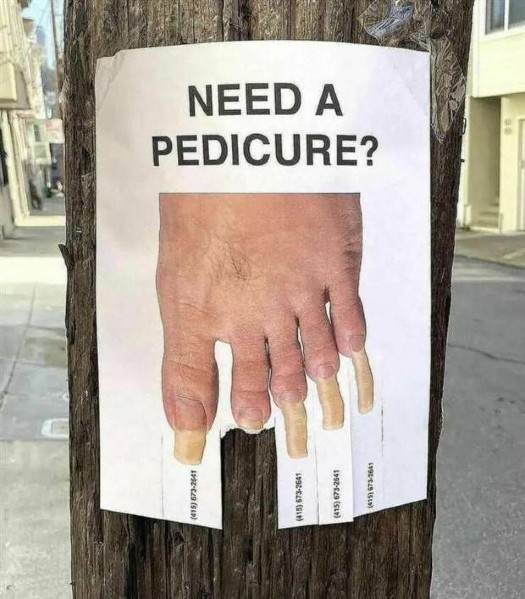 Notice: Posted with permission by the Ace Media Empire, AceCorp LLC & the First Amendment. Apologies for skimpy ONTs this week. Flu bug has struck at Casa Misanthrope.


posted by Misanthropic Humanitarian at
10:01 PM
|
Access Comments