« Gun Thread: Super Bowl Edition!
|
Main
|
Daily Tech News 13 February 2023 »
February 12, 2023
Sunday Overnight Open Thread (2/12/23)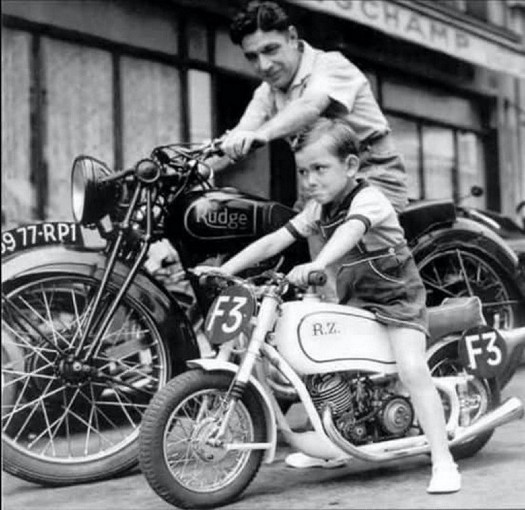 ***
The Quotes of The Day
Quote I

"Like all of these big headliners across the world, they all have to start somewhere. They all played an independent festival somewhere in their early career. It's an exciting place to be to get to experience up-and-coming talents while they're on the way up." DJ and festival co-founder Amy Moffat
Quote II

"The whole aim of this agenda is: Let's do something real and tangible that is going to protect kids online and get power back to parents," Sen. Josh Hawley (R-MO)
Quote III

"I don't believe a police report was done. We normally just suspend. If a parent wants to press charges, they can with the police. We're not going to double-whammy a kid where they are suspended and then police charges as well." Superintendent Triantafillos Parlapanides
***
The Comments of The Week



***
U.S. Military shoots down 'high-altitude' object over Lake Huron in Michigan....
***
Now the unicorn's price is coming down.

More quickly than seemed possible a few months ago, sticker prices for electric vehicles are falling closer to the point at which they could soon be on a par with gasoline cars.

Increased competition, government incentives and falling prices for lithium and other battery materials are making electric vehicles noticeably more affordable. The tipping point when electric vehicles become as cheap or cheaper than cars with internal combustion engines could arrive this year for some mass market models and is already the case for some luxury vehicles.

Prices are likely to continue trending lower as Tesla, General Motors, Ford Motor and their battery suppliers ramp up new factories, reaping the cost savings that come from mass production. New electric vehicles from companies like Volkswagen, Nissan and Hyundai will add to competitive pressure.

The battery-powered version of GM's Equinox crossover, for example, will start around $30,000 when it arrives this fall, the carmaker has said. That is $3,400 more than the least expensive gasoline-fueled Equinox. But factoring in government incentives, the electric Equinox should be cheaper. Like all electric vehicles, the car will need less maintenance, and the electricity to power it will cost less than the gasoline used by its combustion engine equivalent.
***

The ONT Is Always Looking Out For YouTM

***

I guess there was something called The Super Bowl on this afternoon. Everythin Uncles Sam & the NFL touches has to be "Woke".

The U.S. Navy quietly ditched a team of aviators scheduled to conduct a traditional flyover before Super Bowl LVII and replaced it with a group of all female aviators, Military.com reported Friday.

A final roster first announced Thursday on Good Morning America featured 11 female pilots and flight officers out of a total of 16 aviators, seven of which are scheduled to perform the spectacle kicking off Sunday's big game, according to Military.com. However, the original group of 15 flight officers featured three women, according to a press release dated Jan. 27, and were presented as a commemoration of 50 years of female participation in the Navy's aviation program.


"The flyover also commemorates 50 years of women flying in the U.S. Navy. In 1973 the first eight women began flight school in Pensacola, Fla., and one year later six of those eight women, titled "The First Six," earned their Wings of Gold," the press release stated. "Since then, women have of the served, operated and led at every level of Naval Aviation."

Speaking of the Super Bowl. Lefties are up in tofu about this ad.

The popularity of Fox News host Greg Gutfeld has left-wingers weeping and gnashing their teeth as the "new king of late night comedy" will be featured in an ad during Sunday's Super Bowl, typically the most-watched television event of the year.

One of those who is throwing a temper tantrum over the "Gutfeld!" commercial, one of many that will be run by Fox as is customary for whichever network broadcasts the big game to promote their own content with "house" ads, is Lizz Winstead, the co-creator of "The Daily Show," the popular Comedy Central program that mixes Democratic party talking points with comedic content into a cocktail of pure stupidity served up by the likes of Jon Stewart and Trevor Noah.
***

Looks like a certain dolphin will be making his way to the local cannery.

HORRIFYING footage shows the moment that an "angry" dolphin attacked its trainer during a show.

Sundance turned violent in front of terrified children and families during the Flipper show at the Miami Seaquarium.
***

It is hard for me to believe. But there is someone else out there who has worse luck than I do.

Terrifying moment wild boar crashes into popular ski resort and attacks two snowboarders

The incredible footage was captured at the Alpen Blick Snow Resort in Myoko City, central Japan, as visitors are now being urged to be careful in the wake of the attack
***
The ONT Musical Interlude & Liquids Emporium
Born on this day: February 12, 1939 - Ray Manzarek
Ray Manzarek, keyboards, with The Doors, who had the 1967 US No.1 & UK No.9 single 'Light My Fire' and the 1971 single 'Riders On The Storm'. Manzarek died on 20th May 2013, he had suffered from bile duct cancer for many years. He formed the band with lead singer Jim Morrison in 1965 after a chance meeting in Venice Beach, Los Angeles. via thisdayinmusic.com
&&&
Born on this day: February 12, 1956 - Brian Robertson
Scottish rock guitarist Brian Robertson from Thin Lizzy appearing on five studio albums: Nightlife (1974), Fighting (1975), Jailbreak (1976), Johnny the Fox (1976), Bad Reputation (1977) and a live album Live and Dangerous (1978). Robertson later replaced "Fast" Eddie Clarke as the lead guitarist of Motorhead in May 1982 and also worked with Wild Horses. via thisdayinmusic.com
***

You have to pay for your product before you sell your product. Genius Award Winners.

BAKERSFIELD, Calif. (KGET) — Four teenagers were arrested on suspicion of stealing a quarter million dollars worth of alcohol from several Rite Aid stores in Kern County and in Central California, according to the California Highway Patrol.

The four unidentified teenagers were arrested Wednesday morning in Bakersfield, CHP said. They are accused of shoplifting high-end alcohol from Rite Aid stores from Southern California to Tulare County. In all, the alcohol was valued at over $250,000.
***

Fascinating story with some survival tips. Tonight's Feel Good Story of The Day.

How a Shipwrecked Crew Survived 10 Days Lost at Sea

The story of how three crewmen lived more than a week in the middle of the Pacific in a wrecked sailboat with almost nothing
***

Tonight's ONT has been brought to you by Oblivion.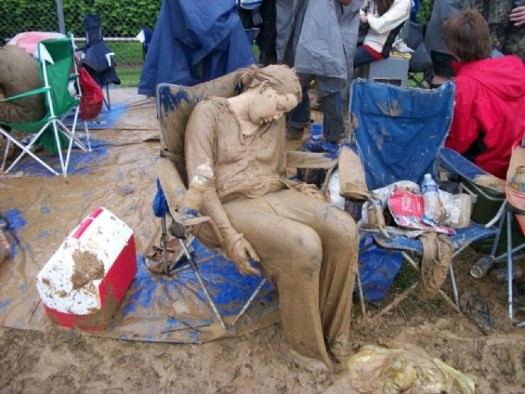 Notice: Posted with permission by the Ace Media Empire & AceCorp, LLC. ONT Tips, accordion sheet music and frozen beef pies to petmorons at g mail dot com.


posted by Misanthropic Humanitarian at
09:58 PM
|
Access Comments