« Next Level Gaming Cafe
|
Main
|
Daily Tech News 3 February 2023 »
February 02, 2023
Clearing The Tabs ONT
Got lots of stuff that's taking up tabs, so tonight I'm just going to dump it all here.

Arts 'N Crafts
Rats On The West Side

Dry Ice Is the Newest Weapon Against Rats
Now, New York and other cities are turning to a new weapon to fight this ancient war: dry ice. In March, New York City began filling rat burrows with dry ice in order to kill rats. Outside of a container, the dry ice turns to gaseous carbon dioxide, suffocating the rodents.

"Or, nicely put, they go to sleep and they don't wake up," said the city's Director of Pest Control Ricky Simeone at the time.

They should try it at city hall.

This Doesn't Bode Well
China's Global Mega-Projects Are Falling Apart
Today, thousands of cracks have emerged in the $2.7 billion Coca Codo Sinclair hydroelectric plant, government engineers said, raising concerns that Ecuador's biggest source of power could break down. At the same time, the Coca River's mountainous slopes are eroding, threatening to damage the dam.
"We could lose everything," said Fabricio Yépez, an engineer at the University of San Francisco in Quito who has closely tracked the project's problems. "And we don't know if it could be tomorrow or in six months."
It is one of many Chinese-financed projects around the world plagued with construction flaws.
Which is really weird, because if there's one thing communist regimes are known for, it's craftsmanship and quality construction. Read the article, it notes that China is building this crap, while also providing huge loans to impoverished countries trying to upgrade their infrastructure to finance it. Who here wants to bet they release the countries from the debt after their huge projects fail?
OG Moron Tmi3rd notes that there is "a Chinese phrase called "cha bu duo", or "good enough". There's a tolerance for slop in China that, although intended to be pragmatic, has pervaded their culture in a destructive way. I think that's what you're seeing here. " Such a thing is not unknown, Arab countries struggle with the same kind of thing - Inshallah. The building will stay up if Allah wills it may not be the most efficient approach to engineering. All those huge projects you see built by oil money across the middle east are at the very least designed by western firms, and usually built by them too.
The elephant in the room is Three Gorges Dam. I think that at some point it's going to go. We have no reason to believe that the construction standards are any better there, and there have been scares before. That would end China as a world power, but the human cost is going to be ghastly, orders of magnitude worse than any other human caused disaster in history. Just look at the maps. (These are all thrown together hastily from online resources).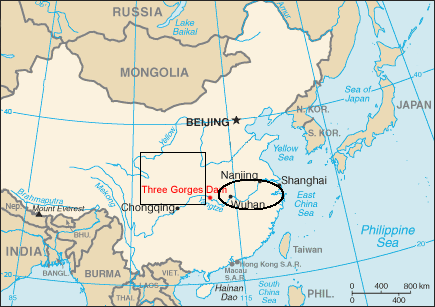 The indicated areas were added by me, meant only as a very rough indicator of the regions affected
This is really crude, but the area in the oval would be wiped out by the flood, and all of the agriculture in the square would be gone, as irrigation systems would be wiped out. What does that mean? Well,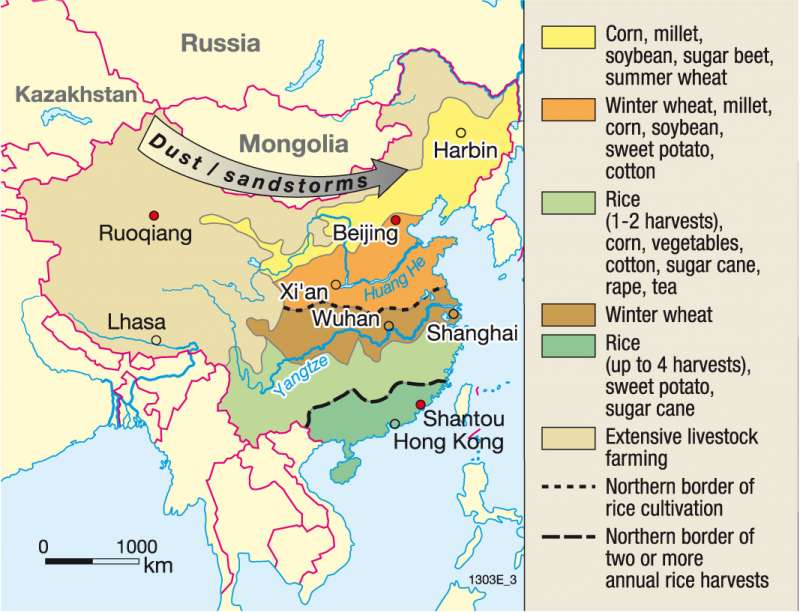 Superimpose the maps in your mind and imagine if the indicated areas were essentially erased. Now look where everyone lives: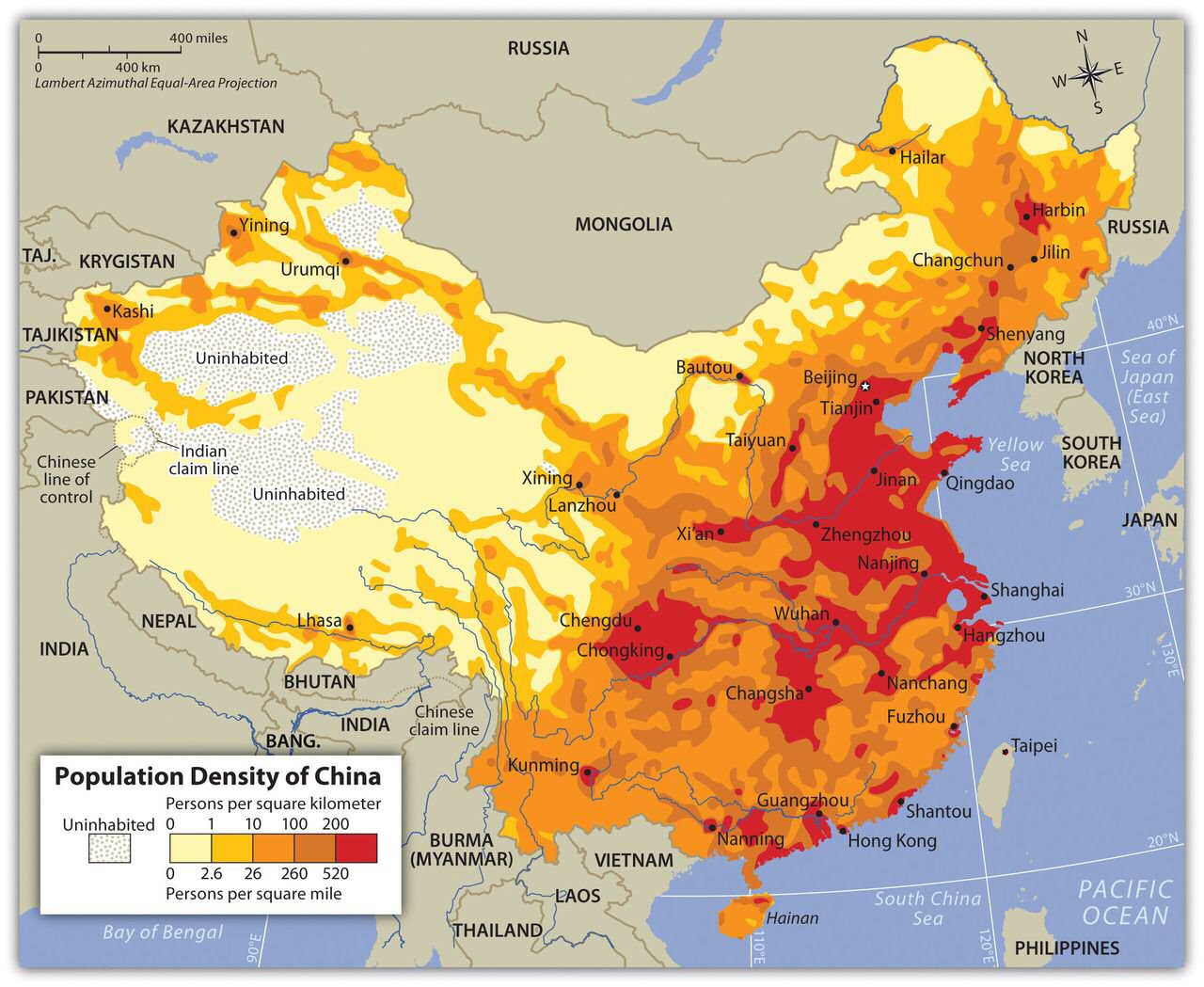 The downstream death toll would be tens or hundreds of millions. Losing that many people to the floods, that much agriculture due to the farming infrastructure collapse...I don't like China but I wouldn't wish that on anyone.
Then famine would follow...
It's A Planet
Why the Universe Is Annoyed by the Astronomer Pushing a Ninth Planet
It's one of the most exciting things in the whole field of astronomy: the discovery of a new planet.

But the push to recognize one particular object—an apparent orb many times the size of Earth that seems to be spinning along the outer solar system—as a major planet has been complicated by the history of one earthling.

The scientist championing the naming of a new ninth planet, Caltech astronomer Mike Brown, is the same one who got the old ninth planet, Pluto, removed from the list that teachers teach and students memorize.

Many of Brown's fellow astronomers are less than thrilled.

To be clear, most of the scientists The Daily Beast spoke with said they like Brown, respect his work and support his efforts to add at least one new planet to the current roster. They just disagree with what he did to Pluto back in 2006. Strongly.

"He's wrong about Pluto," planetary scientist Alan Stern, the principal investigator on NASA's New Horizons mission, which sent a probe past Pluto in 2015, told The Daily Beast.
Considering the previous section on China, I can't help but wondering if delisting a planet named for the Greek god of the dead might not have been the wisest move.

Let Those Of You Without Sauce On Your Chin Throw The First Bone

Illinois school district worker accused of taking $1.5 million in chicken wings
Be honest. Who among us wouldn't jump at the chance to take $1.5 million of wings?

ChatGPT Goes To Church

This guy asked ChatGPT to write a worship song and I'm afraid Hillsong and Chris Tomlin are gonna be put outta business
The song is abysmal, but so is most of the music in modern churches. To be fair, someone else asked it to write a hymn in in the style of Thomas Aquinas, and that one came out much better. Both are available at the link.

Bullpup AK-74?
AK-74 Conversion Allows Switching To Bullpup And Back
2 sets of sights because the cheek weld is different. Also 2 triggers. So, what do y'all think?

Dropping A Deuce

Federalism

The Coming Crisis of Federalism
I don't think disunion will happen during my lifetime. But I do think that the potential for disunion will play an increasingly important role in our national debates. It would be relatively easy to establish a contiguous nation, based on our current Constitution, that reaches from North Dakota to Texas, then includes the entire Southeast as far as Florida, and extends north to include, at a minimum, Indiana and Ohio. Other states would no doubt choose to join. Such a nation would be vastly better governed than the current United States, it would contain our most important natural resources, and it would include most of the territory from which our armed forces are drawn.

There are strong reasons for the states to re-assert their sovereignty, and, given how poorly our national government is performing, that can only be a good thing. Perhaps the prospect of disunion will concentrate the minds of the political class in Washington. Or perhaps disunion will become a reality, maybe sooner than we can now imagine. Either way, I think the issue of federalism will come to dominate our political debate before long.

Damn. Still got some tabs open, but I have no time for more. Oh well.
Tonight's ONT has been brought to you by Michael Jackson's landmark 1982 album Thriller:
If you prefer, tonight's ONT can be brought to you by DC Comics' classic all-American hero, Batman:

posted by WeirdDave at
09:53 PM
|
Access Comments