« Mid-Morning Art Thread
|
Main
|
The Left Wants to #Cancel Tucker Carlson (Again!), Over Crack About Using the American Military to Liberate Canada From the Dictator Trudeau »
February 01, 2023
Wednesday Morning Rant [Joe Mannix]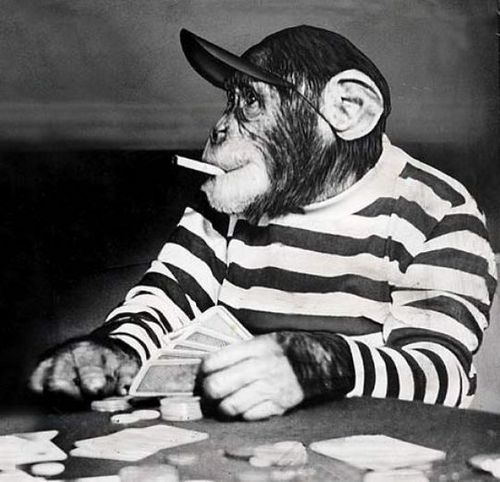 Another Oopsie
Late last year, many people - including me - reacted, shall we say, negatively to an article in The Atlantic called, "Let's Declare a Pandemic Amnesty." At the time, I said (among many other things) that this was possibly a trial balloon. The Atlantic is often used to launch trial balloon arguments by the Press/Party Complex. They were the first to raise a major "COVID is Over" narrative point that argued for reduced controls, back in August of '21 (here and here).
I suspected that the "Pandemic Amnesty" article was another trial balloon. Commentary - including mine - was on the offensiveness of the position, but the question as to whether it was a first shot in a new battle remained (though my failure to bring that up in my rant at the time was a huge missed opportunity). It is no longer a question. Here we are, a month or so later, and the next article is out - this time in Newsweek.
The new article is an editorial called "It's Time for the Scientific Community to Admit We Were Wrong About COVID and It Cost Lives." It's a firmer version of the earlier article in The Atlantic and is ring-fenced away from the establishment in that it was written by a medical student rather than a public health expert. This is probably another trial balloon. It includes some nuggets of truth followed by a conclusion that exposes the direction this thing is probably going to take as the narrative continues its controlled shift.
What we did not properly appreciate is that preferences determine how scientific expertise is used, and that our preferences might be - indeed, our preferences were - very different from many of the people that we serve. We created policy based on our preferences, then justified it using data. And then we portrayed those opposing our efforts as misguided, ignorant, selfish, and evil.
In other words, the "scientific community" was ideological and unscientific. He doesn't say this, of course, but it's what those words mean. The scientific method doesn't mean "select and adjust data to fit your predetermined conclusion." Unless we're talking about Official Science - like climate change, public health, criminal justice, etc. - in which case that's it precisely what it means.
They were wrong, but it was only sort of their fault. Our damnable, supremacist society shares some of the blame. It always does:
In so doing, we violated the autonomy of those who would be most negatively impacted by our policies: the poor, the working class, small business owners, Blacks and Latinos, and children. These populations were overlooked because they were made invisible to us by their systematic exclusion from the dominant, corporatized media machine that presumed omniscience.
Those mistakes were much worse because of our oppressive society. Of course. No modern
mea culpa
is complete without the "systemic oppression" dodge.
He also goes on to blame the scientific, media and public health establishments for the rise of conspiracy theories (an ever-green boogeyman), loss of trust, contempt for expert class elites, the widening gap between rich and poor and so on.
But he also has the solution, and this little statement is, I think, the purpose of the entire article:
Solving these problems in the long term requires a greater commitment to pluralism and tolerance in our institutions, including the inclusion of critical if unpopular voices.
Intellectual elitism, credentialism, and classism must end. Restoring trust in public health - and our democracy - depends on it.
What does this conclusion - that they should be less contemptuous and hateful of the proles next time -
not
call for?
It does not call for punishment. It does not call for formal, meaningful reform or replacement of the institutions the author rightly blames. It does not call for the ouster of leadership of these institutions. It doesn't call for new standards. It doesn't even call for a postmortem. It just calls for inclusion of deplorables next time 'round. In other words, it calls for these institutions and their leaders to remain in place and in control.
We are now on our second major "Pandemic Amnesty" article. There will be more to come. Unless the conclusion begins with demands for major reform and specific punishment for the worst of the COVID malefactors, however, what this is will not change. It will remain merely a narrative push to leave them unscathed and in charge, with objections ignored.
No sale.

posted by Open Blogger at
11:00 AM
|
Access Comments