« Daily Tech News 1 February 2023
|
Main
|
Mid-Morning Art Thread »
February 01, 2023
The Morning Report — 2/1/23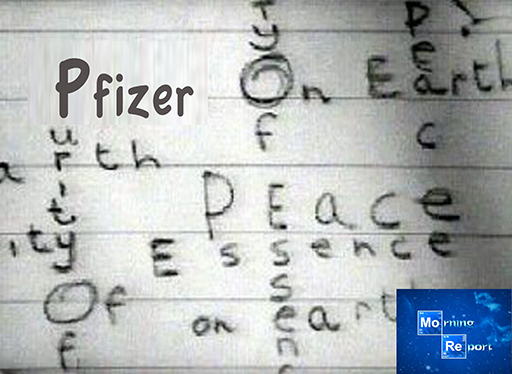 Good morning kids. And just like that, it's February. Yet the beat (and beat-down) goes on. Three years since the world was turned upside down when a virus now confirmed to have emanated from a Chi-Com bioweapons facility either intentionally, or accidentally-on-purpose, was unleashed upon the world. The other "happy accident" was the crisis that the junta controlling the nation could not let go to waste by using the virus as cover to derail the presidency and virtually 100% certain re-election of Donald Trump. You see, the crisis was not our crisis, it was their's. The MAGA agenda posed an existential threat to the power and control of the Deep State bureaucracy, illegitimately accrued over the course of a century.
So, the now GOP-led House has voted to officially call an end to the Chinese COVID state of emergency, that was supposed to be temporary, but as the great Milton Friedman once stated, "There is nothing so permanent as a temporary government program." So we are now in our nearly 150th week of the "two weeks to flatten the curve." In any case, the vote will no doubt fail in the Senate and of course even if it did pass would be vetoed by President Sponge-Brain Shits-Pants. Or would it? Unless you have been psychologically damaged by the lockdowns, facesmasks and the propaganda brainwashing you to obey or die, most Americans are completely over this farce. Joey himself a few months back claimed in an interview that the pandemic indeed was over, and then was forced to backtrack by Kalorama Kontrol.
In any case, over the past six months to a year, as the official myths and memes coming from the Junta and their propagandists were debunked, the truths which were silenced to the point of prosecution (hello, California) about the nature of the virus itself (it's somewhat more dangerous than common seasonal flu to most healthy people) and worse, the efficacy and safety of the vaccines have slowly but surely been confirmed.
Even true believers like Chinese COVID media big-wig Dr. Leana Wen who finally admitted that the death toll of the General Tso's sickness were way overcounted got slammed for telling the truth.

More revealing was an essay in Leftist rag The Atlantic by one Emily Oster entitled "Let's Declare a Pandemic Amnesty." (warning: linked here). The thrust of the piece is "yeah we were kind of sort of teensy-weensie wrong about all of it, but don't you dare call us out on it because – squirrel! H8rtz!!!!!"
Well, the damage has been done, psychologically, medically, societally and every which way you can name. In a positive way – if you can call it a positive – we have learned to be extremely wary of people and institutions that we were taught to trust and who had our best interests at heart. The most alarming thing that came out of all the revelations was that the CDC, NIH and NAIAD, whose collective goals are the protection of the health of the American people might have actually had a hand in helping the Chi-Coms weaponize a flu virus that was not transmissible to humans into what became COVID-19. Hello, Anthony Fauci whose actions more and more are earning for him the reputation as the American Mengele.
As a kid growing up in Brooklyn, friends of mine earned extra cash by shoveling the sidewalks and driveways all over Flatbush-Midwood. Of course, my wiseass friends would dump the snow from one house onto the sidewalk and driveway of the neighboring house and, well, you get the picture. Nice racket, all in good fun.
I guess the C-suite of Pfizer had the same brainwave.


The video from Project Veritas went viral, receiving over 20 million views despite being banned from YouTube. In that video, a man identified as Jordon Walker, Pfizer's director of research and development, strategic operations – mRNA scientific planner, divulges that the company has allegedly considered mutating [Chinese] COVID-19 through "directed evolution" in monkeys to develop new vaccines.

The group's Twitter account claimed that a YouTube insider leaked "Urgent Guidance" to handle the Pfizer video "Effective immediately as of 27 January 2023."

"A clip uploaded by Project Veritas featuring a Pfizer official is rapidly spreading on the platform," the document attached to the tweet reads. "The video, when uploaded in its entirety, contains a timestamp that violates the [Chinese] COVID-19 Vaccine Misinformation policy for making a categorical claim that [Chinese] COVID-19 vaccines are ineffective and should therefore be removed unless it contains sufficient EDSA/CRC."

. . . Project Veritas founder James O'Keefe addressed critics of the video exposé on Monday.

"For those who don't like the video having 30 mil views," O'Keefe said in a tweet. "Ask yourself: Why does Project Veritas even have a mission," adding, "If YouTube weren't taking down our video, and large multinational corps weren't telling journalists not to cover stories, there wouldn't be a need for people like me."
O'Keefe nails the issue of trust in institutions that are allegedly there to protect our interests from another angle, in this case the media. But is YouTube merely a platform or is it a publisher? If the former it supposedly violates its own standards by silencing opinions its owners do not like. Either way, we all know by now the media, new and old, is nothing more than house organ propagandists for the anti-American Junta and its allies. They don't even hide it anymore. They're bust out proud about being completely biased and, most disgustingly, claim moral superiority for being that way.
Leaders of prominent news organizations are eschewing journalistic objectivity, claiming it is antithetical to a diversity of views in their newsrooms, according to a series of interviews conducted by two journalism scholars.

Former executive editor for The Washington Post Leonard Downie Jr. and former CBS News President Andrew Heyward interviewed over 75 media leaders to gauge how the industry views the concept of "objectivity." The media figures argued that journalists should include their own beliefs, biases, and experiences to convey truth, and that journalistic objectivity was either unrealistic or undesirable.

"Objectivity has got to go," said Emilio Garcia-Ruiz, editor-in-chief at the San Francisco Chronicle.

"[I]ncreasingly, reporters, editors and media critics argue that the concept of journalistic objectivity is a distortion of reality. They point out that the standard was dictated over decades by male editors in predominantly White newsrooms and reinforced their own view of the world," Downie Jr. wrote. "They believe that pursuing objectivity can lead to false balance or misleading "bothsidesism" in covering stories about race, the treatment of women, LGBTQ+ rights, income inequality, climate change and many other subjects. And, in today's diversifying newsrooms, they feel it negates many of their own identities, life experiences and cultural contexts, keeping them from pursuing truth in their work."

"Journalists of color" and LGBTQ journalists said that reporting objectively "negates their own identity, life experiences and cultural contexts, keeping them from pursuing truth in their work," according to Downie Jr.
Your emetic for the day, ladies and gentlemen. By the way, it's not just the so-called private sector, which more and more is jumping into bed with government much the same way as the German industrialists did with you-know-who. I believe the word I'm searching for is "fascism." And we nearly had an organization inspired by you-know-who called the "Disinformation Governance Board," which was a Ministry of Propaganda in all but name only. Don't kid yourself either; it's only been put aside for the time being.
Psaki-psircling back to Pfizer and it's seemingly simultaneous creation of the disease and the cure, we now have this little bit of news flying – pun intended (as you will see) – under the radar.
Avian flu outbreaks in multiple states have devastated local chicken populations.

Could the U.S. government be responsible for this or future, possibly deadlier, strains of Avian flu? Due to bureaucratic secrecy, this is obviously speculation, but here are some indisputable facts:

-- The U.S. government has the motive. The social engineers have become very explicit in the last year or so that the peasants will not be permitted meat in the future. They say it's because cow farts contribute to global greenhouse emissions, but there are likely other agendas afoot.

-- The U.S. government has the resources. Gain-of-function was actually occurring in Maryland on coronaviruses before the project got exported to CCP territory, where safety concerns are non-existent. In both instances, U.S. government money funded the work.

-- The U.S. government currently operates potentially unsecured biolabs scattered across the world capable of undertaking gain-of-function work on avian flu.

Obviously, President Brandon and the criminals in the Democrat Party won't lift a finger. If all the chickens in America died tomorrow and food prices skyrocketed further, that would just mean their vision of global technocracy would become one step closer to fruition.
Not to worry; the FDA has approved bug dust for human consumption. Dig in!
ABOVE THE FOLD, BREAKING, NOTEWORTHY
CIVIL WAR 2.0: J-6 FBI FALSE FLAG "RIOT" & AFTERMATH, LEFTIST PERSECUTIONS, DEMOCRAT PUTSCH, AMERICAN DISSOLUTION
NOTE: The opinions expressed in the links may or may not reflect my own. I include them because of their relevance to the discussion of a particular issue.
ALSO: The Morning Report is cross-posted at CutJibNewsletter.com if you want to continue the conversation all day.
Follow us on Twitter: @CutJibNews
Follow us on Instagram: @Cutjibnewsletter


posted by J.J. Sefton at
07:45 AM
|
Access Comments