« Odd Couples Cafe
|
Main
|
Daily Tech News 1 February 2023 »
January 31, 2023
Tuesday Overnight Open Thread (1/31/23)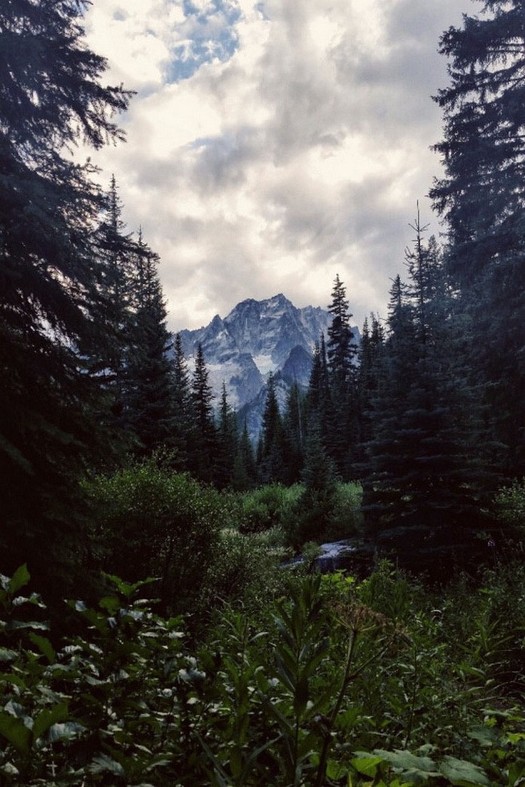 ***
The Quotes of The Day
Quote I

"I've never wanted to be a mother, so I've always sort of had this running list inside my head of reasons I didn't want to have a baby or kids in general. Abigail – known as z00mie
Quote II

"I realize that this may be hard for some to forgive but I ask that you look at my 9+ years of public service and not just this one terrible decision." Upper Darby Mayor Barbarann Keffer
Quote III

Yes. And I'm an athlete. And you're asking me about things that maybe somebody says are in my control. But I don't believe that. So I don't know what you want me to answer. And if it's a provocative question, then, you know, you can spin the story however you want. Victoria Azarenka
***
***

I saw this yesterday at a different site and didn't post last night. So tonight I will. Your apology is too little and too late.

In no less a liberal rag than Newsweek, Kevin Bass (MS MD/PHD Student, Medical School) has penned a quite surprising (and 'brave') op-ed saying that "it's time for the scientific community to admit we were wrong about COVID and it cost lives..."

[ZH: emphasis ours]

As a medical student and researcher, I staunchly supported the efforts of the public health authorities when it came to COVID-19.

I believed that the authorities responded to the largest public health crisis of our lives with compassion, diligence, and scientific expertise. I was with them when they called for lockdowns, vaccines, and boosters.

I was wrong. We in the scientific community were wrong. And it cost lives.

I can see now that the scientific community from the CDC to the WHO to the FDA and their representatives, repeatedly overstated the evidence and misled the public about its own views and policies, including on natural vs. artificial immunity, school closures and disease transmission, aerosol spread, mask mandates, and vaccine effectiveness and safety, especially among the young. All of these were scientific mistakes at the time, not in hindsight. Amazingly, some of these obfuscations continue to the present day.
***

What could have been a cash cow for the State of California isn't. Regulations and taxes are slowly killing the pot biz there.

Jerry Garcia is one of the most iconic pot smokers in California history. Born in San Francisco, Garcia led the Grateful Dead for 30 years as the city became an international beacon of counterculture, and he did it all while casually and openly smoking weed. His pot pipe is considered an artifact of California cannabis history.

But even the iconic Jerry Garcia name couldn't survive California's turbulent legal pot market.
***

What do the rich and affluent say in a moment's notice? Not in my backyard!

NBA superstar Stephen Curry, who publicly endorsed Joe Biden for president in 2020, is opposing a "low-income" housing development near his $30 million mansion, according to a local news report.

"We hesitate to add to the 'not in our backyard' (literally) rhetoric, but we wanted to send a note before today's meeting. Safety and privacy for us and our kids continues to be our top priority and one of the biggest reasons we chose Atherton as home," Steph and his wife, Ayesha Curry, wrote in a letter to officials in Atherton.

It was an attempt by Steph Curry, who was the fifth highest-paid athlete in the world last year, according to Forbes, to prevent undesirables from crowding the area around his home in Atherton, California.
***

Perhaps they violated the rules. But then again, 'educators' have never been known to have a deep sense of humor.

High School Students DoorDash Lunch to School, Get Sent to Admin's Office in Viral TikTok

If Fast Times at Ridgemont High was filmed today, a scene very much like the one captured in this viral TikTok would probably appear in the movie.

And while these girls probably didn't have to do as much pre-planning as Jeff Spicoli did in order to get that pizza pie delivered to his classroom, they still seem to have angered school admins as much as their movie counterparts.
***

Elections have consequences. The consequence for my neighbors in Minnesota will be really fvcking cold winters. As I write this it is 5F in Minneapolis with an expectant low of -9. And the MN legislature wants to ban coal, oil and gas.

BLACKOUT bill: Minnesota lawmakers pass legislation banning use of coal, oil and gas for state's electricity grid
(Natural News) The Minnesota House of Representatives on Thursday, Jan. 26, passed a Democrat-sponsored bill banning the use of coal, oil and gas for the state's electricity grid. The legislation is going to require the state's electricity grid to be 100 percent carbon-free in 17 years.

This coincided with President Joe Biden banning mining in the Iron Range, a Democrat-dominated working-class area in northeastern Minnesota. Republicans argued that the unrealistic timeline could endanger the lives of the citizens of the state if it fails while causing their electricity prices to soar.

GOP lawmakers were unsuccessful in proposing several amendments to the bill, including lifting the state's moratorium on new nuclear power plants, allowing for the use of carbon sequestration technologies and delaying the standard to consider its impact on child and slave labor in the green energy supply chain.
I'm hope I'm around in 17 years to laugh uncontrollably at them and say, I told you so.
***

The new diversity quota formula? Watch Paul Joseph Watson........
***

This HOA block party could be a real riot.
A pensioner keyed his new neighbour's £60,000 car after getting into a row with him over a resident's association.

Keith Ardley, 75, told Marius Crisan, 40, to 'pipe down' just weeks after he moved into the block of flats in Bournemouth, as he tried to set up a group with locals.

The row between Mr Ardley and Mr Crisan then escalated, as the retired council IT worker, 75, decided to damage his neighbour's expensive car in January last year.

Mr Ardley – who has lived in the flats for 40 years with his wife Elizabeth, was caught on CCTV using a key to make three lines damaging Mr Crisan's new car.
***
The ONT Musical Interlude & Cue Stick Emporium
On this day: 31 Jan 2017
English singer, bassist, and songwriter John Wetton died in his sleep at his home in Bournemouth, Dorset, UK from colon cancer. He rose to fame with bands Mogul Thrash, Family, King Crimson, Roxy Music, Uriah Heep, and Wishbone Ash. After his period with King Crimson, Wetton formed UK, and later he was the frontman and principal songwriter of the supergroup Asia. Their biggest hit 'Heat of the Moment', reached No. 4 in the US in 1982. via thisdayinmusic.com
&&&
Born on this day: 31 Jan 1956
John Lydon, (Johnny Rotten,) singer with the Sex Pistols who had the 1977 UK No.2 single 'God Save The Queen' and 1977 UK No.1 album Never Mind The Bollocks, Here's The Sex Pistols'. Formed Public Image Ltd who scored the 1983 UK No.5 single 'This Is Not A Love Song'. via thisdayinmusic.com
***

Laundry and a bath. Genius Award Winner.

Bathtub burglar: Man breaks into home, takes fully-clothed bath

SEATTLE (KOMO) — A 27-year-old man was arrested Friday night after breaking into a Madrona home, filling up the bathtub and taking a bath with his clothes on.
***
'Thousands of Men Have Come Home Because of Him' - Johnie Webb has spent nearly half a century spearheading the search for those missing in action from America's wars. Now, he's finally getting his own homecoming. Tonight's Feel Good Story of The Day.

DENVER — If you are a close relative of a soldier, or a sailor, or a Marine, or a pilot who is still missing in action, there's a good chance you've sat across a table from a tall, mustachioed man with a light Texas drawl looking for answers.

At the first such meeting, he would more than likely have soberly recounted the circumstances of your loved one's disappearance in battle. He would have cautioned you about the numerous obstacles to locating your relative's remains — the passage of time, the perilous terrain, the lack of records, uncooperative foreign governments, or an apartment block now standing where the battle or plane crash happened. But he would also have assured you that every possible lead was being pursued to try to solve the cold case of your missing father or brother or uncle.
***

Tonight's ONT has been brought to you by Family.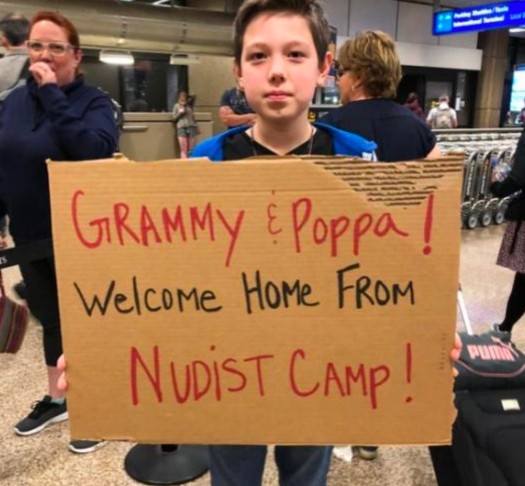 Notice: Posted with permission by the Ace Media Empire and AceCorp, LLC. Legal representation provided by the law firm of Dewey, Cheatem & Howe, S.C. The ONT proudly made in the USA.


posted by Misanthropic Humanitarian at
09:47 PM
|
Access Comments