« "Our Family Is Sick:" Hunter's Background Check Form Was a Actually a Fraudulent Application For an Apartment Whose Actual Intended Resident Would be His Entitled Felon Cousin
|
Main
|
Seasons Beavers Cafe »
January 25, 2023
Quick Hits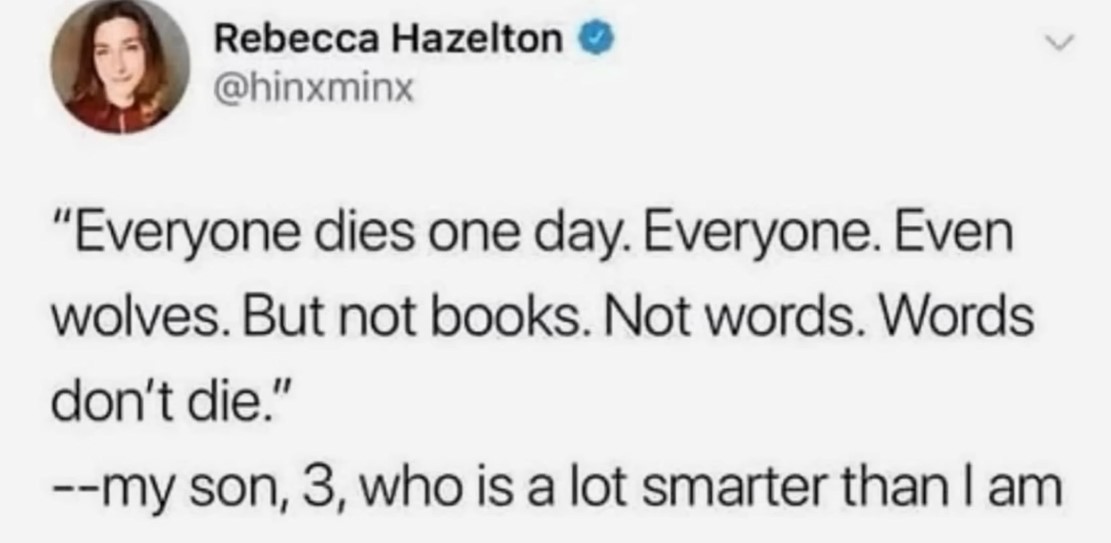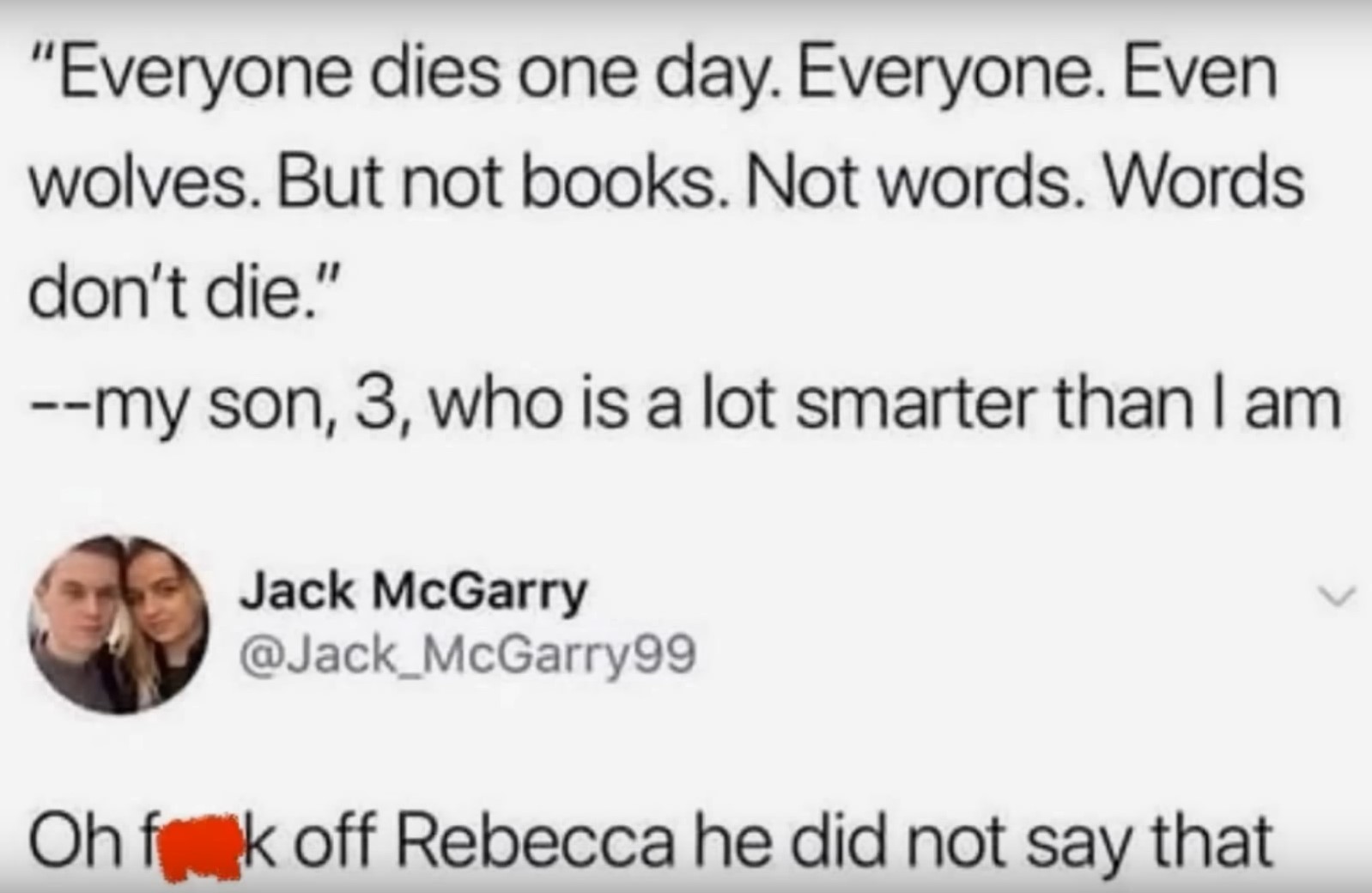 I had to give you screencaps from SC_Review's video because Rebecca has now deleted her claim about her three-year-old son's aphorisms.
Washington Post shutters its "highly-regarded" videogame "journalism" vertical, "Launcher." They're firing all five of the "journalists" assigned to Launcher.
Writing on Twitter, editor Mike Hume described the news as "sad, upsetting, and perhaps most of all, mindboggling," saying that Launcher has attracted "tens of millions of users, the majority first-time readers of The Post and almost all of them under the age of 40."

"What makes this news so hard is that Launcher was doing well! In '22, Launcher's traffic was up year over year, even as [reporter Gene Park] recovered from cancer. We were succeeding in our mission. I'm stunned. But mostly just sad to lose such wonderful, dedicated, caring colleagues," Hume wrote.

In the video game world, Launcher made a name for itself as a high-quality games media site with a focus on first-rate reporting, often taking the lead on difficult stories beyond the scope of the traditional enthusiast press. It stood out as one of the few examples of serious games reporting in a legacy newspaper, often landing major interviews and exclusives as a result.
I've never read Launcher, or even heard of it, but I agree with Clownfish: That eulogy makes it sound like Launcher was tendentiously political ("serious games reporting"), like Kotaku but with acceptable grammar.

Based Mr. Rodgers: He explains to Johnny Carson that his son with the lyric "Boys are boys from the beginning, girls are girls from the start" was written with the express purpose of dispelling gender confusion from children's heads.
"I hated my first time -- so I paid 10K for surgery to restore my virginity!"
I've got bad news from you, he didn't restore your virginity, he just clipped a piece of skin from your elbow and stuck it in your hoo-hah.
A Miami woman is claiming she underwent hymen reconstruction surgery because she wants to have sex like it's the very first time.

Influencer Júlia Medeiros, who has made headlines for looking like Kylie Jenner, explained she endured the $10,000 procedure because she wasn't happy with the way she popped her cherry.

"I was a 17-year-old teenager when I lost my virginity to a 30-year-old guy," Medeiros, 22, told The Daily Star without disclosing her former paramour's name. "Just like many women, I was deceived. I was promised marriage and children like in fairytales."

She added: "It's evident that once he got what he wanted, he didn't keep anything he promised."
Usually I warn you not to click over to see the pic. This time... well, you should probably click, but not if you're at work, unless your employer has a very enlightened policy about sideboob and thunderbutt.
I mean, let's face it, her hymen isn't the only after-market part on her. Probably got it as part of a bulk deal.

Bill Gates spotted with a "Mystery Brunette," young enough to be a his daughter but sadly not young enough to be his granddaughter.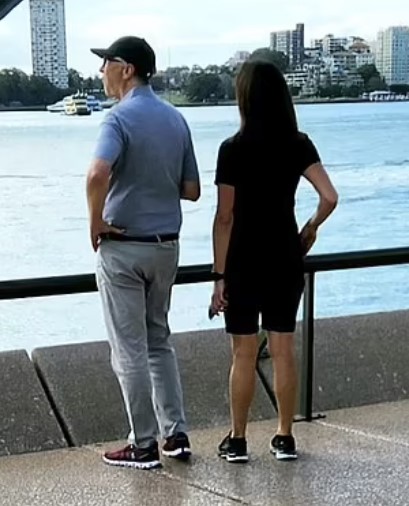 Why did you leave us so early, Jeffrey Epstein?!?!
He also is spreading panic about the next hypothetical pandemic.
Because he knows so much about epidemiology, having dropped out of college as a comp sci major.
Bill Gates has been spotted in Australia with a mystery woman, checking out the sights of Sydney outside the city's famed Opera House.

The two appeared to be taking a stroll round the city as they stopped to admire the panoramic views of the harbor.

...


In the photos, Gates, who is worth $103billion and estimated to be the world's seventh richest person according to Forbes, kept his usual low profile with his personal security were no where to be seen.

...

Gates' ex-wife, and mother to their three children, previously opened up about her 'unbelievably painful' divorce and explained that she 'just couldn't stay in that marriage anymore'.

Melinda French Gates told Fortune magazine in October that the Covid-19 pandemic helped give her the 'privacy to do what she needed to do.'

...

Gates also made headlines on his trip after warning that Australia had to be ready for the next pandemic, which he said could be man-made and far more brutal than Covid-19.

Yes, Bill, the next virus, unlike Covid-19, could be man-made.
F*cking China simp.
But the tech pioneer has also been criticised for the use of his $70 million private jet while continuing to preach about the dangers of climate change.

The $70m Gulfstream, which was spotted on the tarmac at Sydney's Kingsford Smith airport, burns around 1,700 litres of fuel per hour.

Gates is thought to own four private jets, which has drawn criticism from both his supporters and critics.

The private jet collection is reportedly worth $194 million and includes two Gulfstream G650ERs worth $70 million each and can carry up to 18 passengers.

In his 2021 book called How To Avoid Climate Disaster, Gates admitted to his double standards and said he was aware that he was an 'imperfect messenger on climate change'.
Not only is he not heeding his own advice on carbon, but his bulging belly tells me he's not subsisting on Healthy Nutritious Insect Protein, either: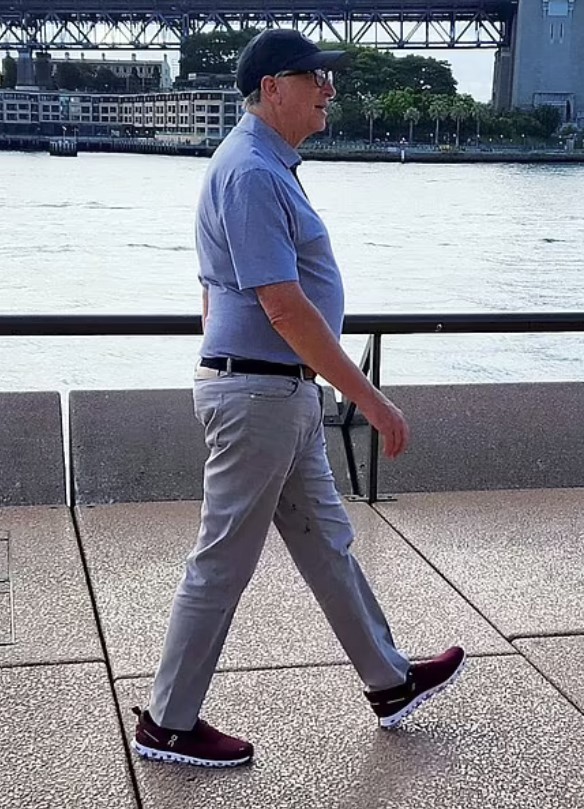 You vill eat zee bugz, we vill eat zee steaks, ja?
Eric Shartwell trotted out the Identity Politics left's favorite speech-ender: That whenever you criticize someone who is part of the left's favored identity groups, you are committing "literal violence" and "stochastic terrorism." Even the slightest criticism runs the unconscionable risk that some crazy person out there will harass or stalk them (on Twitter, usually) and We Cannot Endure Such Violence.
Now, you may have noticed that when the trans extremists target JK Rowling or Gina Carano, they get all sorts of harassment and threats, and even trespassings on their property. So why doesn't the rule apply to them, that you cannot criticize them at all for fear of creating "stochastic terrorism"?
Why doesn't this rule protect conservative Supreme Court justices? One of the left's psychopathic murder robots had a plan to kill four of them last summer, and got caught on Kavanaugh's property carrying a gun, electrician's tape to bind the children, and wearing soft-soled ninja-style shoes.
Why doesn't the rule protect You as well? Why should we all not be shielded from the left's criticism?
Because Shut Up Bigot, you deserve some harassment and potential violence.
Anyway, Shartwell attempts to play this card despite being a white heterosexual (alleged) man. He says that pointing out that he was having sex with a Chinese Spy, which the FBI confirms, is a "smear" that literally puts his life at risk.
And he claims that Kevin McCarthy intends all of this stochastic terrorism.
Can't a married Congressmen on the Intel Committee have one highly-blackmailable honeypot sex affair with a single Chinese Communist Spy without Republicans making a federal case about it...? What is this, Communist Iran?
So the rule on whether or not a sexual practice is blackmailable and thus a security risk is simple: Is it public information?
Closeted gays were considered security risks by the CIA, back before being gay was a job requirement at the CIA. But if you were openly gay, it wasn't considered a security risk, because no one could blackmail you about being gay. It's open. It's not a secret.
Eric Shartwell continues to lie about the sex affair he, a married man, had with a Chinese spy. The Chinese intelligence services can coerce him with photographs of their liaisons at any time.
This is therefore blackmailable, this is what the left was so delighted to call kompromat from 2015-2017 before they discovered another New Favorite Fashion-Word, and this is therefore a security risk that must keep him off the Intel Committee.

Sure why not:
An entitled loser bitch -- a former athlete who missed the Olympics because she decided she couldn't go a summer without pot -- refuses to turn off her phone and stop making stupid videos of herself during preparations for take-off. The other passengers applauded, reportedly, as her loser ass was drop-kicked off the plane.
Unfortunately you don't see that on the video.
She did her best Alec Baldwin impression and ignored the request. Once the request became a demand Richardson pulled out her best "do you know who I am!?" and made it about her. Everyone was "disrespecting" her.
No. You're nobody. You're a failed athlete. We don't remember failed athletes. Something you're going to spend your next 10 years learning and re-learning as you try and fail to get on one reality tv show after another.
I hope she's banned from flying that airline, too.


posted by Lamont the Big Dummy at
06:30 PM
|
Access Comments