« Mid-Morning Art Thread
|
Main
|
Surprise! Top Director for George Soros' Political Arm Is Frequent Guest of White House »
January 27, 2023
THE MORNING RANT: Is TVA Already Rationing Electricity for Future Industrial Growth?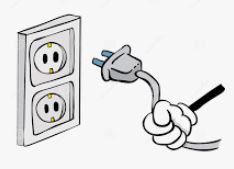 In late December, shortly after the big Christmas freeze, I wrote a piece
("The TVA in the Biden Era – Blackouts & Rural De-Electrification")
discussing how Joe Biden is stocking the Tennessee Valley Authority's Board of Directors with anti-carbon zealots, and that the future of reliable electricity is now in doubt for those in the TVA service area:
But anti-carbon leftists have infiltrated the organization, and its future is now geared toward renewables and "sustainability."

In other words, scarcity is the future of electricity in the TVA service area.

The extreme cold snap … was not common, but neither was it unprecedented. But what was unprecedented is that the TVA is no longer able to reliably provide electricity in cold snaps.
Below is one of the responses I received. "Abel" provided me his real name and contact info, and I've been in contact with him, but he has requested anonymity, which I will certainly respect. He holds a senior position at a large manufacturing company which is seeking to build a new manufacturing plant within the TVA footprint. This would be his company's first manufacturing operation to rely on TVA electricity. The operation would need up to 20 megawatts of power when fully built out and operational, including anticipated future expansions. Here is what Abel told me about his company's negotiations with TVA and local electric coops that get their electricity from TVA:
"I was floored when I learned that we could only get one-third of the MW initially, with a guarantee of two-thirds by 2025. They would not/could not commit to providing up to 20 MW because of power transmission limitations. They explained that it's because of significant industrial expansion in the region (which I can understand) and also tied to a transmission grid that can't handle the load. They further explained that they are allocating (I heard 'rationing') electricity to industrial users for any expansions or new service exceeding 1 MW (?!?!). Any new load exceeding 1 MW has to be brought to them first to determine if they can handle it. I asked if it had anything to do with power generation capacity because they were shutting down coal-fired plants left and right the last 2 years - most notably the Paradise coal plants. TVA said 'no'. I have a hard time believing that. To me it's a combination of unbridled environmental regulators and green power nonsense.

In the meantime, our expansion and employment is at the mercy of the TVA - not supply and demand driven by customers, but by the government's ability to make and sell us electricity in a market in which they have a monopoly. We are proceeding with our project - but its expansions are contingent on TVA figuring out how to deliver power in 2025 and beyond. It is maddening."
I followed up by contacting a TVA public relations staffer who was very friendly and respectful of my inquiry. We had a conversation about what I had been told, and he politely offered to provide what information he could.
Specifically, I wanted to know if:
• TVA is not able to fully satisfy requests for new plants needing more than about 10 to 15 MW.
• Any new request exceeding 1 MW must receive special approval due to the need to ration out future electricity commitments.
The spokesman was able to provide me the following general information, which I believe neither refutes nor validates the situation Abel described.

• TVA is investing over $2 billion in transmission system improvements across the service area between 2021 and 2025.
• The TVA transmission planning team continually assesses our transmission system based on updated generation and load factors throughout the planning horizon.
• We [TVA] have experienced nearly 3% demand growth from 2019 to 2022, after a decade of nearly flat load growth. We see strong economics across the region driving additional demand. TVA expects a 1% per year demand growth over the next three years.
• TVA is working to add additional capacity, while investing in existing assets and new technologies to maintain high reliability and resiliency. We [TVA] anticipate adding 10,000-14,000 megawatts of new resources by the end of this decade.
• When a customer makes a power request, our planners do an analysis to make sure that our integrated system planning syncs up with anticipated energy, capacity, and transmission needs. While TVA staff is authorized to approve certain load requests, TVA Board approval is required for any request over 100 megawatts.
Again, the TVA spokesman was friendly and responsive, and I am grateful for the feedback that he was able to provide me.
But I also understand the frustration of Abel, as well as that of the homeowners who lost electricity to rolling blackouts during the freeze. Those blackouts in December put a quick and permanent stop to the decades-long confidence that there was "abundant electricity" in the Tennessee Valley. Be it homeowners or small businesses or major manufacturers, there is a realization now that when electricity is needed most, it may not be there.
Per the TVA's website, it has a capacity of 33,727 MW, but not all units are always in operation or operable. Demand on Friday 12/23/2023 exceeded 33,000 MW. This was despite pleas for conservation, with many large companies aggressively reducing electricity usage at that time.
Even if it weren't for the green, net-zero agenda of TVA's new Board members, the TVA would be in a race to add the generating capacity and transmission networks needed to accommodate the very rapid growth going on in its footprint.
Looking forward, politicians in the TVA's seven-state service area (which includes all of Tennessee) need to realize there is a serious threat to sustained prosperity with the federal government effectively in control of all electricity production.
The problem Abel is facing for his company's expansion is a problem that Tennessee Governor Bill Lee and all politicians in the TVA footprint must start addressing. These prosperous areas are at the mercy of the federal government and its ability (and willingness) to provide electricity in a market in which they have a monopoly.
It also goes without saying that the TVA's service area generally leans right politically. Allowing eco-communists control over electricity production in red states is as nonsensical as Europe relying on Russia for its energy.
Energy independence in the Tennessee Valley is a discussion that needs to be started before government-appointed environmental extremists start throttling the availability of carbon-based electricity.
(buck.throckmorton at protonmail dot com)