« First World Problems . . .
|
Main
|
Gun Thread: January 22nd Edition! »
January 22, 2023
Food Thread: Bah Bah Thin Sheep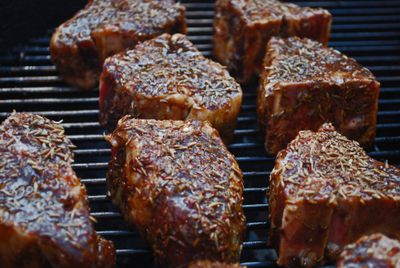 Anyone not like lamb?
Good, because it is delicious. But unfortunately my favorite cut...the loin chops...can be expensive. Not insanely expensive like the rack of lamb that seems to be approaching triple digits in restaurants, but pretty pricey in the grand scheme of lamb things. I also like lamb shoulder chops, and the leg, whether bone-in or boneless, is delicious. And for those of you who don't live in Western Kentucky, smoked lamb is absolutely magnificent, and it saddens me that a wonderful regional barbecue style hasn't expanded into my neighborhood!
Anyway, my local market had loin chops on sale, so what the hell! A nice weeknight dinner, especially since it wasn't raining and I could grill them. But when I arrived at the store I saw to my ineffable sadness that they were cut very, very thin...maybe one inch thick. What happened? Were the lambs on a diet?
My reflexive assumption is that thick is good...thin is bad. I want thick steaks, thick chops, thick everything! Hell, I want my milkshakes thick!.
But I soldiered on, and pushed through the agony of not getting exactly what I wanted. And it worked out just fine. I marinated them for a few hours in Dijon mustard, olive oil, Rosemary, thyme, salt and pepper, then grilled them fast over high heat. They cooked to a perfect medium-rare, and were juicy and flavorful with the bit of char I got, rather than the practically blackened I would have needed for the same temperature in thicker chops.
So let that be a lesson to you! And me...
******
This space is usually reserved for a serious comment on some food-oriented story. But I dug too deeply into the insanity that is food politics and I was captured by an absolutely bat-shit crazy website called "everydayfeminism." Don't go there. Don't search for it. Trust me...
Here are the six points made in the article I found, titled "6 Important Reasons Food Is a Political Issue."


1. What We Think of as 'Good Food' Is White Food

2. Racial Stereotypes Play Out in How We Conceptualize Food

3. Food Has a Human Cost

4. The Cultural Appropriation of Food is Super Common

5. Food Can Be Tied to Religion

6. Access to Food Is Racialized
Even the seemingly innocuous one about "Human Cost" dips into crazy hard-left talking points, designed primarily to serve the end-game of racial, social, and cultural division. The only halfway sane point was about religion, and even there it was centered on "Islamophobia!"
It was all leftist, SJW nonsense, and it reinforces the idea that leftists are genetically inclined to be miserable, complaining, pinch-faced scolds who can't imagine just enjoying life, in particular the simple and non-political pleasure of eating.

******
Commenter and long-range shooting aficionado "RI Red" sent these photos to me a few weeks ago, and I must say, I am really impressed with how his Christmas Roast turned out. He tells me he did research on YouTube and found what looks like a reverse sear technique. But whatever it is, the results are damned near perfect. I am not a fan of bloody rare; medium/medium-rare is just perfect. And while the photo isn't great, that looks like a delicious herb crust, nicely toasted too!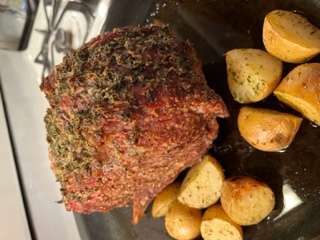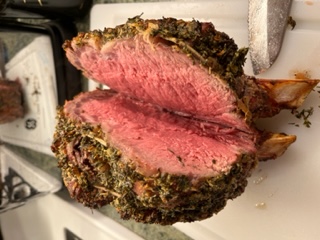 ******
I use anchovies when they are called for in recipes, but I don't wing it the way I wing lots of other ingredients, even though there are lots of people whose recipes I like who swear up and down that anchovy is a marvelous secret ingredient and I am a pathetic loser for not using it in everything. Mostly-lurker "Marty" sent this article along.
Thought you might post some thoughts about this in the food thread. First I ever heard of using anchovy paste with red meat, but I plan to try it soon.
The Ingredient-in-a-Tube That'll Make All Your Food Taste Better
The article is breathless and over the top, but they suggest making a slurry of anchovy paste and olive oil (with herbs if you want) and spreading it onto a steak.
Sounds interesting, and I think I might try it! Of course anchovy paste is sort of gross looking...it reminds me of nothing more than a tube of shit. Buy a tube and you will see what I mean.

******
Maple Syrup...Again!
At least he isn't drowning the sprouts in gallons of the stuff, like the way some of you maniacs eat your French Toast. And of course he is using bacon, which is perfect with Brussels Sprouts.
Eh. It might be good, but I don't have much of a sweet tooth when it comes to vegetables. Anyone use syrups or other sugars with vegetables?

******
Grits are (is?) great. Cheese is great. Mixing them together is obviously great. And pretty damned common, which is a very good thing.
But this recipe for Cheesy Grits Casserole adds an additional step that sounds interesting; they whip the cheese into the cooked grits, presumably making them light and fluffy, then baking them some more with...you guessed it...more cheese!
Sounds like grits and cheese will be on the menu at Chez Dildo.

******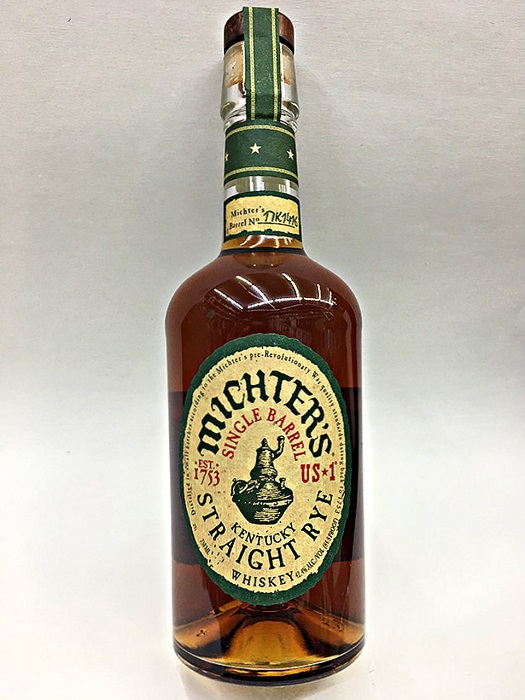 That's the first American Whiskey I paid much attention to, and only because a fine bartender at an excellent bar introduced me to it. Otherwise I might still be plodding along, drinking cheap tap beer, Rock & Ryes*, and Kamikazis.
Everyone knows about the explosion of American Whiskey. It is an insanely tough market to know, because there are literally thousands of bourbons and ryes and whiskeys made in the United States, and they change every day. One release of a particular bourbon might be good, the next year's release might be spectacular, and then it disappears for normal people because every slim-hipped hipster in Brooklyn and Austin is buying it.
Commenter and bourbon fan "Doof" suggested a rye for me to taste, and while I couldn't find it, I did find the same company's bourbon, which I tasted with several other people at Chez Dildo a few days ago. It was well received, and from my perspective it was a solid bourbon at a good price point. But it was also on the sweet side of my bourbon sweet spot, so it didn't knock my socks off. But two other people thought it was quite nice!
My point? Drink what you like. If it is commodity bourbon from Costco (it isn't bad at all!) then go for it and save some money! And if it is $200 single barrel stuff from the high end labels? Oh well, I hope you can get a lot of overtime.
* I have no idea what those are, but sounds awful, so...

******
Just send me oysters. Lots of oysters, and I will provide special dispensation for those without taste who insist upon maple syrup with their French Toast. And pork rib roasts from the front end of the pig where all the good and fatty meat lives, carrots that don't taste like stalky chalk, spare bottles of Van Winkle Special Reserve 12 Year Old Bourbon, an herb garden that actually produces herbs (but no basil!), well-marbled NY strip steaks and elk backstrap to:
cbd dot aoshq at gmail dot com.
And don't think that the rest of you are off the hook with maple syrup and French Toast: I'm still watching you! And I am watching you perverts who shake Manhattans and keeping a list for the Burning Times.

posted by CBD at
04:00 PM
|
Access Comments