« Saturday Morning Coffee Break & Prayer Revival
|
Main
|
Gardening, Puttering and Adventure Thread, Jan. 14 »
January 14, 2023
The Long March against Gramsci, Step 2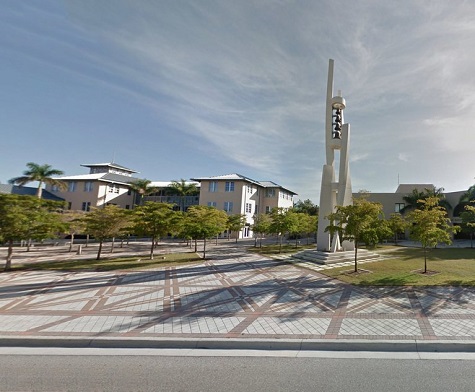 New College of Florida
DeSantis Starts Small in Higher Education
Well, OK, Ben Sasse was unanimously voted in by the Board of Trustees of the University of Florida as the new president. That's sort of a change. Sort of.
But we have been reporting recently on the promises of Governor DeSantis here at AoSHQ (Florida is where woke goes to die) - video at the link.
And then, at Legal Insurrection, a surrender against reforming higher education from the inside, followed by challenges documented by Christopher Rufo, one of the people chosen by Governor DeSantis as a new trustee for a small college in Florida. Here are the others. Scary to the Left. Even though the governor chooses six trustees of the total thirteen (so they are still in the minority).
*
Well, the expected hysteria has materialized. It's fascinating to observe. New College was thrust into DeSantis' culture war. Can it remain 'quirky, queer and creative'?
Alaska Miller, a second-year student studying cognitive science and minoring in gender studies, described the campus as "quirky, queer and creative." In trying to capture it, she mentioned she knew multiple people who read philosopher Michel Foucault for fun. "Have you ever met that person who is a little quirky, but they're like the smartest person you've ever met?" she said. "That's like the kind of people who go to New College." Miller said the school's significant LGBTQ population is a hallmark of its culture. She heard about the six new trustees on the way to a dining hall.

"To see suddenly we're in the middle of a culture war is completely insane," Miller said. "I never in a million years thought they even knew we existed sometimes. But now they want to turn New College into this weird 'Hillsdale of the South'? It's very strange." To Miller, who considers herself a leftist, the portrayals of New College as a bastion of "woke ideology" don't hold up. In a class on political theory, she read Karl Marx and Thomas Hobbs, Frantz Fanon and Niccolo Machiavelli, a group encompassing a wide range of thought.
But her acquaintances read Foucault "for fun"! Can't get much more "woke" than that.
*
A few particulars: U.S. News says that New College of Florida has a total undergraduate enrollment of 632 (fall 2021). As I recall, enrollment capacity is about 1200 students. So, room for growth! Conservative universities are growing, while this school and most others are losing enrollment, so this seems like a good idea on the governor's part just on that basis.
In 2020, the Florida legislature considered merging New College with the University of Florida. Governor DeSantis was not totally on board. Billed as an honors institution, this school seems to have a very high acceptance rate:
"One of the biggest reasons that students go to NCF is our unique campus culture. We are all united in similar ideals and the freedom we have to express ourselves on our campus. A big part of NCF culture is the autonomy that is given to our students. New College is a place like no other. From our academics to our traditional campus events," Paulis said. "Part of campus life is being able to walk around barefoot, which is something that could get taken away from us."
Students walking barefoot comes with low in-state tuition, but at a high cost to taxpayers:
While Fine pointed to data from the Board of Governors of the State University System showing that it costs the state $197,700 to produce an undergraduate degree at New College and $180,600 at Florida Poly. The next-highest cost per degree is Florida A&M University at $62,000.
So it looks like there is some development money available for a tiny classical university!
* * * * *
The Psychology used by Chris Rufo
Interestingly, Chris Rufo tries to calm the hysteria around the appointment of trustees to this university in recapturing higher education:
The most significant political story of the past half-century is the activist Left's "long march through the institutions." Beginning in the 1960s, left-wing activists and intellectuals, inspired by theorists such as Italian Communist Antonio Gramsci and New Left philosopher Herbert Marcuse, made a concerted effort to embed their ideas in education, government, philanthropy, media, and other important sectors.

This process came to spectacular fruition following the 2020 death of George Floyd, when it seemed that every prestige institution in the United States got busy advancing the same ideological line on race, gender, and culture--which, whether they knew it or not, mimicked the precise themes that the old radicals had originally proposed.

The long march through the institutions, in other words, was complete.

But conservatives, too, have updated their playbook. They have read their Gramsci and have begun to understand that ideological capture poses a grave threat to the American system. President Donald Trump shook conservatives out of their complacency with instinctual, if sometimes crude, cultural countermeasures. Florida governor Ron DeSantis has built on this approach, offering a sophisticated policy agenda for protecting families against captured bureaucracies. . .
The Florida state legislature has long been frustrated with New College, the state's smallest public university, for repeatedly failing to meet recruitment targets, achieve financial stability, or improve its dismal dropout and graduation rates. The college accepts almost anyone, with a 74 percent admissions rate, but few choose to attend: the "yield," or matriculation rate, is a grim 13 percent.

In recent years, legislators have contemplated shutting down the college altogether and transferring its assets elsewhere in the public university system. But, in a dramatic move, DeSantis proposed a last-ditch alternative: bring in a new board of reformers and turn the school around.
The premise of this reform is simple. Voters in Florida, who charter and fund the public-university system through their legislative representatives, deserve to have their values reflected and transmitted in their public institutions. Left-wing hegemony over public universities, in academic departments and administrations, is antithetical to free inquiry and civil debate. With the New College of Florida transformed into a classical institution, voters will have access to a wider range of voices, scholars, and opportunities for their children. At a moment when universities are merging into a homogenous, "diversity, equity, and inclusion"-style morass, it is essential that the people's elected representatives create meaningful alternatives.

This task won't be easy. The legacy media has already sought to portray this effort as one of "barbarians at the gates of the university." But the truth points in the other direction. As esteemed historian Daniel Boorstin observed in 1968, the activists of the New Left--that is, the progenitors of the "woke" ideologies that have now seized America's institutions--were "the new barbarians" who rejected the ideals of the American Founding and sought to tear down society. " . . .
*
While confirming that a reporter at the NYT basically got the facts right, and scolding dishonest reporting:
* * * * *
Piling on
*
Recommended by Rufo. A work in progress. First rate. DEI captures universities, obliterates truth
*
Where DEI leads: Of course: Three high schools in Loudoun County also failed to notify students of their Merit Awards
I read somewhere (can't find it now) a suggestion that people should not list college graduations on job applications to promote equity. Sounds like a perfect ideology for taxpayers to support in Higher Education!
*
Music
* * * * *
Hope you have something nice planned for this weekend.
This is the Thread before the Gardening Thread.
Serving your mid-day open thread needs
* * * * *
Last week's thread, January 7, Waking up (?) in Switzerland, other snowy places and a certain sunny place.
Comments are closed so you won't ban yourself by trying to comment on a week-old thread. But don't try it anyway.


posted by K.T. at
11:27 AM
|
Access Comments