« Prison Break Cafe
|
Main
|
Daily Tech News 11 January 2023 »
January 10, 2023
Tuesday Overnight Open Thread (1/10/23) Minimalist Edition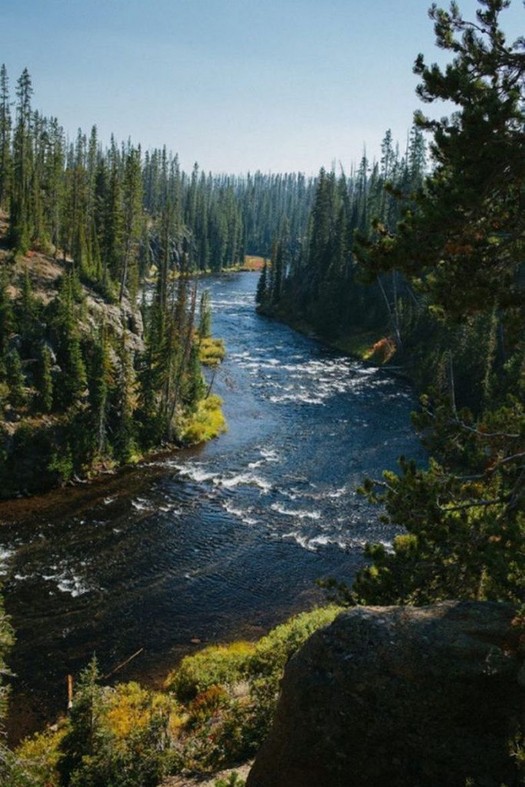 ***
The Quotes of The Day
Quote I

"Swalwell can't get a security clearance in the private sector. I'm not going to give him a government security clearance. Schiff has lied to the American public," SOH Kevin McCarthy (R-CA)
Quote II

"We have to completely rethink the industry. This is simply too hard."
Noma chef and founder René Redzepi
Quote III

"And they say, oh, it's just an accident. Why is that all these accidents tend to be focused in one direction? You know, you have to wonder about that." Ben Carson
Quote IV

"You don't know in many cases where your tree came from you don't know if it was treated with any pesticides or chemicals that could potentially harm you if ingested," Dr. Karla Robinson
***

The ONT Is Always Looking Out For YouTM

Four Survival Myths That Could Get You Killed
An expert weighs in on some misconceptions about how to live through real-life survival scenarios.
***
An Indian man has been making news headlines for honoring his late wife's wish to build a life-size statue of her so they can still be together.

Tapas Sandilya, a retired government employee from India's West Bengal, lost his wife of 39 years in 2021, during the Covid-19 pandemic. Indrani was taken to the hospital while he was forced into isolation, so he couldn't be by her side when she passed away. Determined to at least fulfill one of his wife's final wishes, Tapas started looking for an artist that could create a lifelike silicone statue of Indrani, and spent 6 months and around $3,000 on the unusual project.
***
Good bye California, hello Tennessee.

Tennessee Republican Gov. Bill Lee announced Tuesday that iconic California fast food chain In-N-Out Burger has decided to place its first corporate hub in the Volunteer State.

"In-N-Out Burger is a great family business that has been operating for decades in this country, with a value system and a way of serving their customers that lines up just right here in Tennessee," Lee said in a tweet. "It means a lot of opportunity and a lot of jobs for a lot of Tennesseans."
***
I have lived all 29 of my winters in the upper Midwest. Anyway you can remove ice with a scrapper is the right way.

I grew up in upstate New York without a garage, so I consider myself fairly skilled in the art of car de-icing—or so I thought. Ice storms have become more common in Portland since I moved here over a decade ago, and with each storm I get less confident in my ability to liberate my windshield. As it turns out, I wasn't just out of practice; I was also using my ice scraper wrong.

Score the ice before scraping it
If you've ever tried to scrape a thick layer of hard ice off your windshield, you know that the hardest part is getting under it; until you can get a corner of the scraper blade in between your window and the ice, it's not going anywhere. This is exactly why most ice scrapers have ridges on one side of the blade. You're supposed to use them to "score" the surface of the ice. It's almost like perforating a piece of paper you want to tear cleanly; scoring the surface breaks up the tension, which makes it significantly easier to scrape off with the flat side. I had no idea that's what the ridges were for, but in my defense, I was never any good at physics.
***
Is the House GOP being serious? Or is this a silly move? House Republicans to vote on bill abolishing IRS, eliminating income tax

FIRST ON FOX: Republicans in the House of Representatives will vote on a bill that would abolish the Internal Revenue Service (IRS), eliminate the national income tax and replace it with a national consumption tax.

Fox News Digital has learned that the House will be voting on Georgia Republican Rep. Buddy Carter's reintroduced Fair Tax Act that aims to reel in the IRS and remove the national income tax, as well as other taxes, and replace them with a single consumption tax.

The vote on the bill was made as part of the deal between House Speaker Kevin McCarthy, R-Calif., and members of the House Freedom Caucus and was pushed forward in his quest for the gavel last week.
***

I'm glad I was never assigned this as 'home work'.

Penn State professor tells straight students to watch gay porn to discover bisexuality
On December 6, Penn State professor Sam Richards held a sociology class discussion titled 'Trans Issues, TERFs, and The Binary.' During class, he told students 'we are all at some level nonbinary.'
To prove we are all bisexual he instructed students to 'watch gay and lesbian porn.'
***

Life isn't easy. Especially when you never step foot out of the Faculty Lounge.

Karen Ross is a professor of "gender and media" at Newcastle University, and currently holds what is said to be the first such post in the UK. Sadly, the way things are going, this won't be the last of these feminist make-work non-jobs.

On January 9, she held a closed Zoom meeting attended by over fifty participants labouring in the mainstream media – men as well as women – whose main contribution was to bitch about how oppressed they are. The gendered ageism herein was concerned primarily with the media in all its myriad forms.
***
The ONT Musical Interlude & Vending Machine Emporium
On this day: 10 Jan 1976
Blues artist Howlin Wolf, (Chester Burnett), died in hospital of cancer aged 66. The guitarist, singer and harmonica player's well known songs included 'Smoke Stack Lightning', 'Little Red Rooster' and 'Spoonful.' via thisdayinmusic.com
&&&
Born on this day: 10 Jan 1955
German rock guitarist, Michael Schenker. Nicknamed the "Blonde Bomber", he first rose to fame as an early member of Scorpions, then achieved fame in the mid-1970s as the lead guitar player for UFO. Since leaving UFO in 1978, he has been leading the Michael Schenker Group. via thisdayinmusic.com
***

The "Tighty Whitie Bandit. Genius Award Winner.

TPD: Man arrested after being recognized wearing underwear as mask in porch pirate cases
***
Quite an interesting night for this: Genius Award Winner.

Florida Man Hits Cop With Car, Bites Another, Dances In Middle Of Traffic Before Wild Arrest


A Florida man is facing multiple charges after hitting an officer with a car and biting another and then breaking into a dance in traffic, authorities say.


Deputies say that Malik Smith, 27, went on a rampage in a Winter Gardens smoke shop, causing thousands of dollars in damage. He then turned on officers hitting one with a car and later biting another, but not before he took a dance break in the middle of traffic, the Miami Herald reports.

Smith is facing charges of resisting an officer with violence, two counts of resisting an officer without violence, battery on an officer, failing to obey law enforcement orders, aggravated battery on an officer, criminal mischief of $1,000 or more. As of Saturday, he was still in jail, according to Orange County jail records.
***

Play stupid games and win the eternal prize. Tonight's Feel Good Story of The Day.
Louisiana mom shoots home invader armed with shovel
***

Tonight's ONT has been brought to you by Creature Comforts.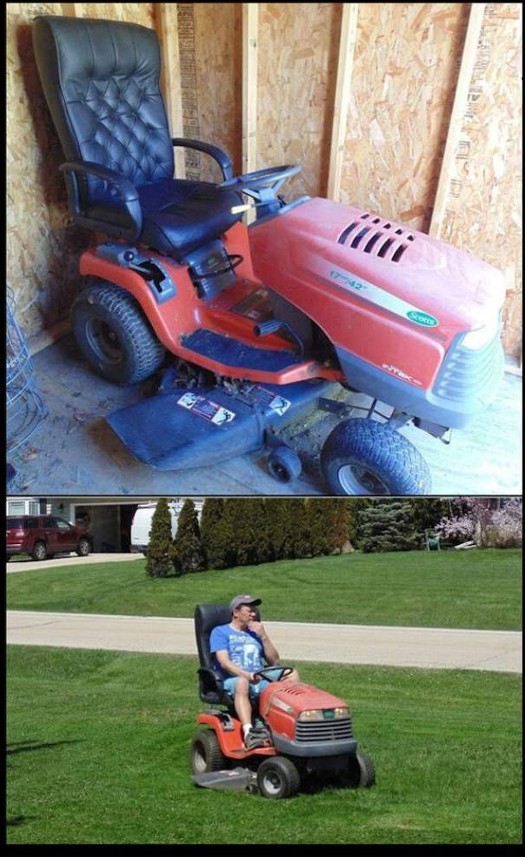 Notice: Posted with permission by the Ace Media Empire & AceCorp, LLC. No shoes, no shirt, no pants, no problem.


posted by Misanthropic Humanitarian at
09:57 PM
|
Access Comments