« Shelter Dog Christmas Cafe
|
Main
|
Daily Tech News 28 December 2022 »
December 27, 2022
Tuesday Overnight Open Thread (12/27/22)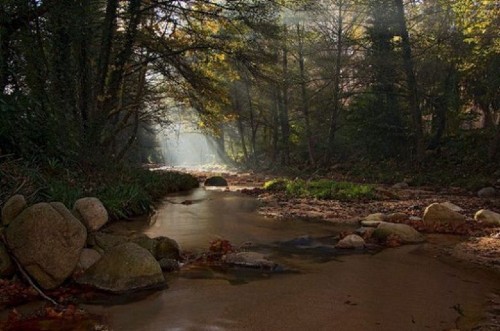 ***
The Quotes of The Day
Quote I

"That community has been targeted I would say pretty regularly at school board meetings over the last two years. There was one speaker who crossed the line and made people very uncomfortable and even scared."
Meredith Ray, a Loudoun 4 All board member
Being told what you do not want to hear doesn't make it 'Hate Speech'
*
Quote II

"The push has been for more: more power. More range. Faster zero-to-60," Gil Tal, a professor at the UC Davis
Quote III


"My brother is dead because of somebody else's mess," Michelle Jackson
Quote IV

"This is hilarious, it's awesome. But then you look on official Canadian documentation and you see 'Butt Master' and it's like, how could they be so inept to do that?" Mark Serbu
***

Instead of writing about his shame. Perhaps this dolt should just end his life. Then we could use his corpse for mulch or something. move to someplace that doesn't require HVAC.

My burning shame: I fitted my house with three wood-burning stoves

Wood burners are incredibly bad for the environment – and flood our homes with toxins, too. I wish I'd known that in 2008

It's shame that has stopped me writing about it before. The shame of failing to think for myself and see the bigger picture, which is more or less my job description. Instead, I followed the crowd.

In 2008 I was refitting my house. It was a century old and poorly built. Insulating it and installing efficient appliances was expensive but straightforward, and the decisions I made were generally good ones. But the toughest issue was heating. The technology that had seemed to show most promise a few years before – domestic fuel cells – hadn't materialised. Domestic heat pumps (which are now more accessible) were extremely expensive and scarcely deployed in the UK. That left only two options: gas or wood. I wanted to unhook myself from fossil fuels. So I went with wood.

At some expense, I fitted three wood burners and the steel flues required to remove the smoke. I would buy the wood locally, from a contractor I knew.
***

Once I would like to hear a politician tell Joe Biden, "Shut the fuck up, you piece of shit."

President Joe Biden's White House is condemning Texas Gov. Greg Abbott's (R) sending migrant buses to Vice President Kamala Harris' Washington, DC residence on Christmas Eve in freezing temperatures.

As Breitbart News reported, Abbott sent three buses filled with roughly 130 border crossers to Harris's D.C. residence, the Naval Observatory, on Christmas Eve when temperatures ranged from seven degrees to 22 degrees.
***

A funny thing: She never saw this coming.
Ashley Guillard used tarot cards to determine that a University of Idaho professor killed four students

A University of Idaho history professor filed a federal defamation lawsuit against a TikTok psychic who claimed to have received information through tarot cards that the scholar was responsible for four murders.

Professor Rebecca Scofield filed the federal lawsuit on December 21 after multiple cease and desist letters were sent and ignored by Ashley Guillard.
***

And just think: "They" can't wait until everyone has an EV.

Duke Energy will no longer need to perform rolling blackouts, the company said Monday, after crippling outages surprised customers across the Carolinas over the Christmas holiday weekend. Rolling blackouts — temporary power outages the company said were necessary to "extend available power" — affected thousands of Triangle residents as temperatures plummeted into the single digits on Christmas Eve. Gov. Roy Cooper expressed displeasure with the surprise outages in a Tweet Monday, saying he was "deeply concerned about people who lost power and who didn't get notice..."
***

Lonely South Koreans can now import their "special friend".

SEOUL, South Korea (AP) — South Korea has formally lifted a ban on the import of full-body sex dolls, ending years of debate over how much the government can interfere in private life.

Although there are no laws or regulations banning the import of sex dolls, hundreds, and perhaps thousands, have been seized by the customs, which cited a clause in the law that bans the import of goods that "harm the country's beautiful traditions and public moral."

Importers complained and took their case to courts, most of which agreed with them and ordered customs to release the sex dolls, saying they are used in people's private spaces and don't undermine human dignity.

On Monday, the Korea Customs Service said in a statement that it began enforcing a revised guideline for import of life-size adult sex dolls. It said it reviewed recent court rulings and opinions from relevant government agencies including the Ministry of Gender Equality and Family.
***

Only a Federal Government agency announces something as "Unacceptable" without any fact checking.

The U.S. Department of Transportation announced it would examine Southwest Airlines's customer service policies after the airline was crippled with widespread disruptions on Monday, noting the agency was "concerned" by the "disproportionate and unacceptable rate" of cancellations and delays.

More than 3,900 flights within, into, or out of the United States were canceled on Monday and another 7,582 were delayed as of 8:45 p.m., according to tracker Flight Aware
***
The ONT Musical Interlude & Brandy Infused Fruit Cake Emporium
&&&
***

Beaver management. Genius Award Winner.

Blandin Paper Co., which owns 180,000 acres of forest in seven counties, contracted with the U.S. Department of Agriculture in 2019 to manage beaver dams on its land in Itasca County, near Pokegama Lake.

But two USDA employees blew up a dam on the company's property without first dismantling another beaver dam downstream on the same creek, an action that caused a cascade of water that ultimately put the paper company under the scrutiny of the Minnesota Department of Natural Resources, according to the complaint.

Blandin also claims that it appealed directly to USDA for repayment of the costs to fix damage from the flood but was denied. The company's suit was filed Dec. 14 in federal court.

Good 'nuff for gubmint work, eh.......
***

Prior to last week's snowstorm I filled up my pickup truck on December 22nd without any problems. I think the high that day was 0. Virtue signaler Domenick Nati,a radio host in Virginia, wasn't quite so lucky.

A video recorded by a Tesla owner has gone viral after he demonstrated how his Model S vehicle refused to charge at a Supercharger station due to the cold weather. According to Domenick Nati, Elon Musk left him "stranded on Christmas Eve."

Electrek reports that a Tesla owner named Domenick Nati, a radio host in Virginia, has gone viral after posting a video showing his Tesla Model S unable to charge in the cold weather. It was reportedly around 19°F – or -7°C – at the time of the video recording.

19 above 0, that's like shorts and t-shirt weather.
***
I would have wanted Korean BBQ with some kimchi. Tonight's Feel Good Story of The Day.

On Friday, a bus carrying 10 tourists got stuck in the snow near Buffalo, New York. The group of tourists were making their way to Niagara Falls from Washington, DC, when they found themselves in the middle of a blizzard.

Two men in the group decided to knock on the door of a nearby home to ask for shovels. Their plan was to dig the bus out and keep moving.

Instead, they ended up with a warm place to stay until they could be picked up after the storm cleared, The New York Times reported.

"2pm frantic knock on the door today during the worst blizzard I've experienced, was from a Korean tour-group of ten en route from DC to Niagara Falls, whose bus got stuck and remains stuck in front of our house. A Festivus surprise for all," Alexander Campagna said.
***
Weekly commenter stats for week of 12-25-2022

Top 10 commenters:
1 [600 comments] 'Sponge - F*ck Joe Biden' [84.22 posts/day]
2 [379 comments] 'JT'
3 [317 comments] 'Skip '
4 [282 comments] 'Tonypete'
5 [274 comments] 'Joe Mannix (Not a cop!)'
6 [263 comments] 'rhomboid'
7 [257 comments] 'That NLurker it comes in pints?'
8 [249 comments] 'banana Dream'
9 [238 comments] 'G'rump928(c) '
10 [230 comments] 'Alberta Oil Peon'
Top 10 sockpuppeteers:
1 [151 names] 'Ciampino - Roman and paesano' [21.20 unique names/day]
2 [63 names] 'Pete Buttgig'
3 [54 names] 'Quarter Twenty '
4 [41 names] 'MiklosWatch'
5 [39 names] 'Count de Monet'
6 [37 names] 'G'rump928(c) '
7 [37 names] 'Duncanthrax'
8 [35 names] 'pookysgirl, still struggling to keep her toes warm'
9 [29 names] 'Cicero (@cicero43)'
10 [29 names] 'I am the Shadout Mapes, the Housekeeper'
***

Tonight's ONT has been brought to you by Practical & Functional Knitting.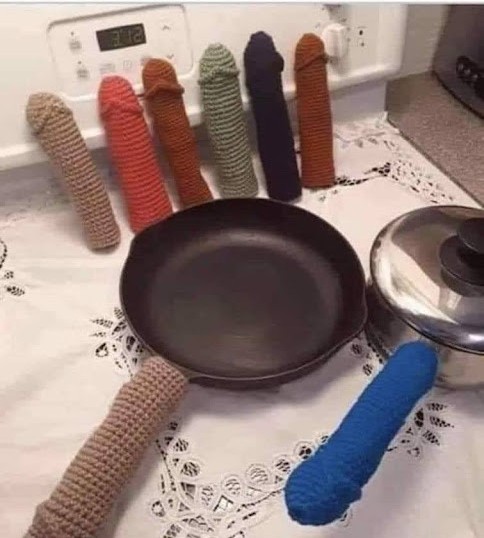 Notice: Posted with permission by the Ace Media Empire & AceCorp, LLC. The views expressed here do not necessarily reflect those of staff, management or the Dynamic Dental Insurance Company.


posted by Misanthropic Humanitarian at
09:53 PM
|
Access Comments