« Leader of the Pack Cafe
|
Main
|
Daily Tech News 27 December 2022 »
December 26, 2022
Monday Overnight Open Thread (12/26/22)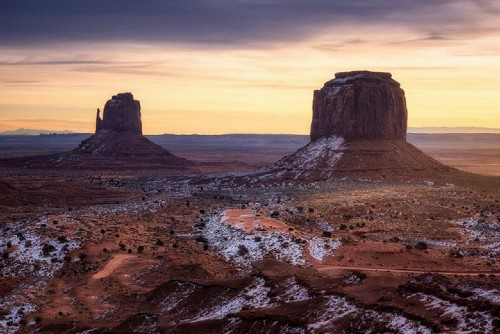 ***
The Quotes of The Day
Quote I

"Co-parenting is hard," Kim Kardashian
No shit Sherlock
*
Quote II

"The uninformed vitriol, especially from the left, has been stunning," CNN CEO Chris Licht
Welcome to our world Mr. Licht
*
Quote III

"We all approach the coming year with a certain level of humility,"
Christopher Smart, chief global strategist and head of the Barings Investment Institute
***
'We were kicked out of work because of "inappropriate" outfits and don't know why'
A variety of women have said they've been either fired or told to go home because of their "inappropriate" outfits. This is despite the fact that these women see no issue with the clothes they're wearing

My cube mate always dresses like that. I'll be honest. At times, it is a distraction.
*

Netflix says it is time to cut that umbilical cord.
Netflix customers may soon face criminal charges for sharing their password next year.

The popular streaming service is planning to put an end to password sharing beginning in early 2023, according to The Wall Street Journal.

Netflix has been exploring ways to crack down on it for some time, and this is the first official notice that the changes will finally happen.

The company claimed that out of the 222 million households around the world with valid subscriptions, there were at least "100 million additional households" using their services via password sharing.

Households using Netflix through password sharing reportedly include more than 30 million households across the United States and Canada, Newsweek reported.
***
Well if you shriek at people and have the nickname of "Karen", yes you are invisible to men.

Sometime In My 50s, I Became Invisible To Men. Here's What I Didn't Expect To Feel.

"I started to have to say 'Hello?' at the register to get the cashier's attention. 'This is it,' I thought. 'I've become invisible.'"
***
Hubris on display and in action.

A startup claims it has launched weather balloons that may have released reflective sulfur particles in the stratosphere, potentially crossing a controversial barrier in the field of solar geoengineering.

Geoengineering refers to deliberate efforts to manipulate the climate by reflecting more sunlight back into space, mimicking a natural process that occurs in the aftermath of large volcanic eruptions. In theory, spraying sulfur and similar particles in sufficient quantities could potentially ease global warming.

It's not technically difficult to release such compounds into the stratosphere. But scientists have mostly (though not entirely) refrained from carrying out even small-scale outdoor experiments. And it's not clear that any have yet injected materials into that specific layer of the atmosphere in the context of geoengineering-related research.
***

Bleeding heart liberals are equally responsible for the shooting of a man. Who knew this would have happened? Oh yes, everyone with an ounce of common sense.

A bail reform group, backed by celebrities including Danny Glover, John Legend and Richard Branson, has shut down after being sued for helping to release a man who went on to shoot and nearly kill a Las Vegas waiter.

The Bail Project closed its Las Vegas chapter earlier this month, according to media reports, after Las Vegas waiter Chengyan Wang sued the organization. Rashawn Gaston-Anderson, who had been arrested in November 2021 for burglary and theft, had been released by The Bail Project after it paid his $3,000 bail. Six days later, Gaston-Anderson allegedly opened fire in a Las Vegas restaurant, shooting Wang eleven times, nearly killing him. Wang is now suing The Bail Project over the incident.
***
The ONT Musical Interlude & Left Overs Emporium

There are fueds and then there are musical feuds.
&&&
&&&
***

Somebody made a young man's year. And in turn made, Tonight's Feel Good Story of The Day.

A boy in Rogers, Arkansas, got a special gift from a mysterious benefactor Tuesday that will help keep him active.

Sixth grade student Angel Figueroa attends Greer Lingle Middle School and although he uses a wheelchair, he loves joining his friends on the cross-country team, 5 News Online reported Tuesday.

Just in time for Christmas, the student was presented with a special wheelchair that will make his life even more enjoyable, thanks to an anonymous donor.
***
On again, off again 9 year relationship. Two Genius Award Winners.

DECEMBER 26--It was a holiday behind bars for a man who allegedly struck his girlfriend in the head with an "angel figurine" during a Christmas morning confrontation in the couple's Florida residence, police report.

Investigators allege that Frankie Caldwell, 55, battered the victim around 7 AM with the "fragile" Christmas ornament, "causing it to shatter into pieces." The 53-year-old woman is described in court filings as Caldwell's "on-again-off-again girlfriend of nine years."

When police arrived at the pair's Clearwater apartment, the victim "described pieces of the figurine falling down the back of her dress."

After being read his rights, Caldwell denied attacking the victim, claiming instead that she had hit him with the angel figurine. Cops noted that Caldwell, who is bald, "showed no injuries on his head," while "the scene was consistent with the victim's account of events."
***
Tonight's ONT has been brought to you by Baking Remedies.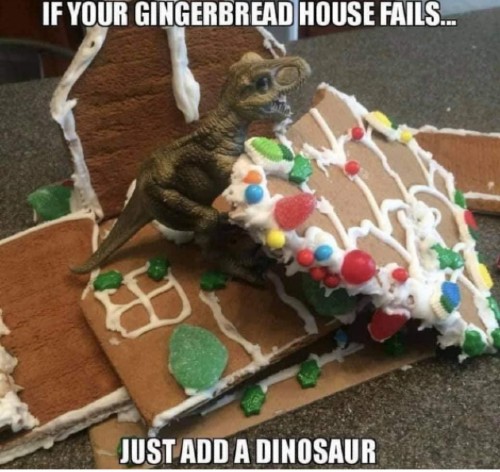 Notice: Posted with permission by the Ace Media Empire & AceCorp, LLC. ONT Tips, dark chocolate covered cherries, candy canes and mixed nuts to petmorons at gmail dot com. Used wrapping paper and everything else to The Bulwark.

posted by Misanthropic Humanitarian at
10:03 PM
|
Access Comments