« Daily Tech News 25 December 2022
|
Main
|
Merry Christmas!
Oh Wait...That's Not Inclusive...
Happy Christmas! »
December 25, 2022
Sunday Morning Book Thread - 12-25-2022 ["Perfessor" Squirrel]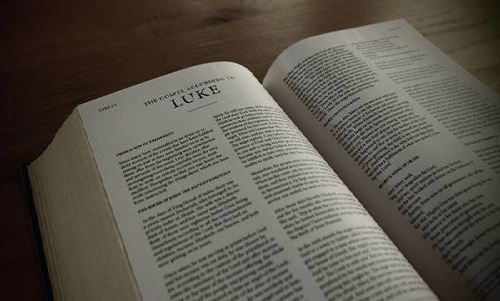 And the angel said unto them, Fear not: for, behold, I bring you good tidings of great joy, which shall be to all people. For unto you is born this day in the city of David a Saviour, which is Christ the Lord.

Luke 2:10-11

Welcome to the prestigious, internationally acclaimed, stately, and illustrious Sunday Morning Book Thread! The place where all readers are welcome, regardless of whatever guilty pleasure we feel like reading. Here is where we can discuss, argue, bicker, quibble, consider, debate, confabulate, converse, and jaw about our latest fancy in reading material, even if it's nothing more than the lyrics to "The Twelve Days of Christmas." As always, pants are required, especially if you are wearing these pants...or these pants...or these pants (since it's Christmas, you can choose which pants to wear!)
So relax, find yourself a warm kitty (or warm puppy--I won't judge) to curl up in your lap, dive into the goodies in your Christmas stocking (or indulge in some Sufganiyot if you celebrate Hanukkah), and crack open a new book. What are YOU reading this fine morning?
PIC NOTE
MERRY CHRISTMAS! HAPPY HANUKKAH to our Jewish friends! By some curious coincidence today's Sunday Morning Book Thread takes place on Christmas Day. I posted a pic of the Gospel of Luke from the New Testament of the Bible because it's a link to my own childhood experience with Christmas. One of my family's traditions when I was growing up was that we'd gather 'round the Christmas tree on Christmas Eve and we'd read about Jesus' birth from the Gospel of Luke. Then my sisters and I were allowed to open ONE present on Christmas Eve. A good time was had by all...
CONCLUDING AN EPIC READING JOURNEY
If you've been paying attention to my reading habits this year, you've noticed that I've been reading Robert Jordan's epic fantasy, The Wheel of Time at the pace of one book a month. I began this particular readthrough in November of 2021 after watching Amazon's execrable production of a television series in name only. (Seriously, it's just a terrible series on its own merits, regardless of how much it mangles the source material.) So for the past 14 months, I've been working my way through the book series, savoring each book anew.
I'm not here to discuss the merits of the books (they have their ups and downs). Rather, it's about the reading journey itself. At the time the series was released, it was uncertain just how many books it would take to present the entire story. Originally conceived as a trilogy, it became something much grander. The final plan was for a dozen books, but when Brandon Sanderson took over from Robert Jordan after Jordan's untimely passing, he realized that the final book would have to be split into three books in order to wrap up all of the threads. So we, the fans, got to enjoy the finale of the series spread over three novels.
It says a lot about Jordan's character in that he was so focused on finishing his series that even while he was dying he worked constantly to provide Sanderson and Harriet McDougal (Jordan's widow and editor) with enough notes and outlines for Sanderson to finish the job. According to Sanderson, Jordan himself wrote the climax of the story. Jordan cared about his story and cared about his fans, like me, who had been reading his books for decades.
My original readthrough of The Wheel of Time took place over the span of nearly 22 years, starting in summer/fall of 1991 and ending in January 2013. It's been nearly a full decade since I've reread the final novel in the series, A Memory of Light. It was an excruciating experience the first time because I'd have to wait 2-3 years before each book was released, then sprint through each book in a couple of days (or one day in the case of The Great Hunt). Then there was a long dry spell while Jordan and Sanderson worked on the final novels before Jordan's death. Now I feel as though I can take my time savoring each novel in its entirety, as I know where the story is going, but I want to enjoy the journey.
Reading this series has been one of the most emotionally exhausting, yet spiritually satisfying reading experiences in my life.
What is YOUR best reading journey?
++++++++++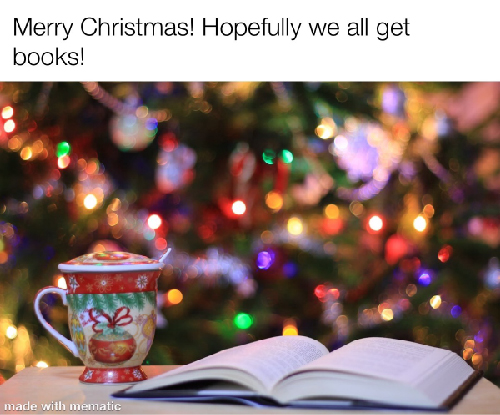 ++++++++++
IT PAYS TO INCREASE YOUR WORD POWER
Sufganiyot - n. - Pillowy doughnuts eaten in Israel and around the world during Hanukkah. Traditionally filled with jelly or jam and deep fried in oil.
Continuing my reading of Pliny's Natural History, I learned that "crapulence" is a real word that has apparently been around for a long time.

Also, I learned the words "vermifuge" and "scintillationibus", but I am struggling to use both in the same sentence. Well, other than that last sentence.

Posted by: fd at December 18, 2022 09:47 AM (iayUP)

crapulence - n. - Sickness or indisposition caused by excessive eating or drinking [strangely relevant during the holiday season - PS]
vermifuge - n. - An anthelmintic medicine [chiefly used to destroy parasitic worms - PS]
scintillationibus - n. - [clearly related to the word "scintillating" or sparkling, but the exact definition is a bit unclear. In Latin it is the inflection of the dative plural and ablative plural of "scintillatio." - PS]
++++++++++
MORON RECOMMENDATIONS
I know I've mentioned this book before, but I think that, with the world as it is, it could use a puff again - Everybody Calls Me Father. It's by "Father X," and is his reminiscence of his first five years as a priest at the disguised "St Rose's Church."

The paperback version I have is from 1961, but it apparently came out a decade earlier (Amazon lists the author as Robert Hilkert). The time period of the book is never specified, but it seems to be set in the late 1930s - early 1940s, as WWII gets name-checked.

It's a very sweet book (Father is a sort of bumbling do-gooder, but with a loving heart and deep understanding of human foibles), but also incredibly depressing, contrasting his world of faithful, devout American Catholics and today's fallen world. It's hard for me to describe it in any more detail, but if this brief precis makes you think you'd like to read the book, I highly recommend it. I only wish it weren't so rare and expensive!

Posted by: Mary Poppins' Practically Perfect Piercing at December 18, 2022 09:17 AM (AW0uW)

Comment: In these dark times, I'm sure we could all use a little inspirational reading. The contrast between the Father's faith and the fallen world surrounding him just highlights the importance of faith in a Higher Power that is watching over us.
+++++
In the middle of reading NT Wright's massive 4 volume, 3500 page Christian Origins and the Question of God series of tomes, which is a wonderful historical investigation of Jesus and His message within the context of 1st Century Judaism.

Unfortunately, there is an enormous, glaring hole in his analysis, due of course to Rev. Wright's membership in the Church of England: "What about the Eucharist, Rev?"

It's Rev. Wright's life's work, and it's missing one of the most important parts of Christianity. But I'll keep reading.

Posted by: Sharkman at December 18, 2022 09:20 AM (VRkIV)

Comment: I did not know that the Church of England had a different view of the Eucharist than Roman Catholicism. A brief search on the topic shows that this is a deep and complex topic involving the idea of transubstantiation, where the elements of the Eucharist (bread and wine) are converted into the body and blood of Christ.
+++++
I read Jesus and the Essenes by Dolores Cannon.

It was a captivating read, at the heart of it is the doctrine of reincarnation, a concept of which I am only vaguely familiar. Of course, reincarnation is heresy in Christianity, but the Essenes were were an obscure and isolated sect.

I have read that any references to reincarnation were stricken from the gospels during the council of Nicaea.

Posted by: gourmand du jour at December 18, 2022 12:04 PM (jTmQV)

Comment: From what I could tell by looking up this book is that Dolores is relying on "regressive hypnosis," which supposedly allows you to "speak" to the past lives of people who are under hypnosis. This is a controversial subject for many, many reasons...
+++++
I'm reading Oil and Gas Pipelines in Nontechnical Language by Miesner and Leffler. I am enjoying it; it explains how these things work and is clear. I suspect the number of Americans who can explain the basics of unicorns and dragons is several orders of magnitude greater than those that know the first thing about pipelines and other fundamental technology on which our lives literally depend.

Posted by: Durak Kazyol at December 18, 2022 09:38 AM (4zxRq)

Comment: I decided to highlight this recommendation because it spawned a lot of similar recommendations for books on infrastructure in the modern world. We truly live in amazing times. Our roads, our energy, our communications, all of it relies on an incredibly complex web of infrastructure. Sadly, there are those who would see all of this torn down and destroyed in favor of "Mother Earth."
More Moron-recommended reading material can be found HERE! (551 Moron-recommended books so far!)
+-----+-----+-----+-----+
WHAT I'VE BEEN READING THIS PAST WEEK:
A Memory of Light by Robert Jordan and Brandon Sanderson -- The magnificent and rewarding conclusion to the epic Wheel of Time saga. It was worth waiting 22 years to finish this series.
The Demolished Man by Alfred Bester -- A billionaire psychopath murders his chief rival under nearly impossible circumstances. Thus begins a cat-and-mouse contest as he attempts to avoid being "Demolished" while being chased by the psychic detectives attempting to bring him to justice.
That's about all I have for this week. Thank you for all of your kind words regarding the Sunday Morning Book Thread. This is a very special place. You are very special people (in all the best ways!). The kindness, generosity, and wisdom of the Moron Horde knows no bounds. Let's keep reading!
If you have any suggestions for improvement, reading recommendations, or writing projects that you'd like to see on the Sunday Morning Book Thread, you can send them to perfessor dot squirrel at-sign gmail dot com. Your feedback is always appreciated! You can also take a virtual tour of OUR library at libib.com/u/perfessorsquirrel. Since I added sections for AoSHQ, I now consider it OUR library, rather than my own personal fiefdom...
PREVIOUS SUNDAY MORNING BOOK THREAD - 12-18-22 (NOTE: Do NOT comment on old threads!)
Huggy the Squirrel comes down the chimney with a sack full of books for good 'rons and 'ettes!
Posted by: All Hail Eris, Sans-Culottes (except for the Book Thread) at December 18, 2022 09:07 AM (Dc2NZ)


posted by Open Blogger at
09:00 AM
|
Access Comments